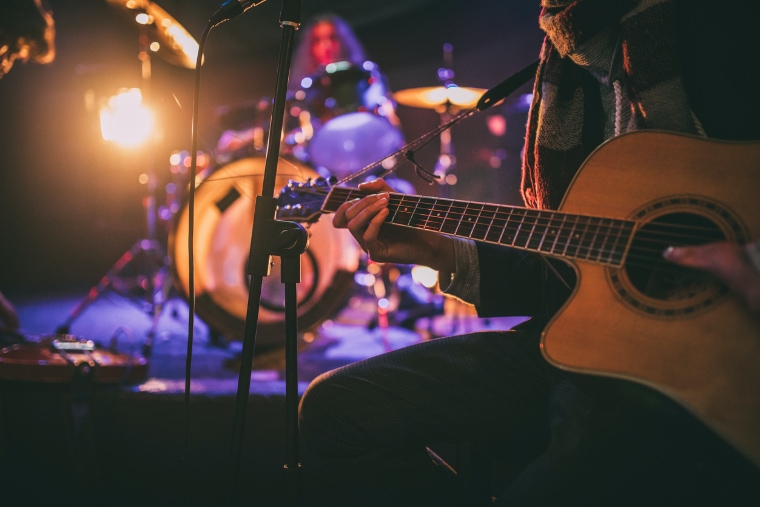 Rock bands have been featuring in video games for some time now. In this modern digital era, it is now easy to find many band-inspired games online. So, fans of famous rock stars can now play games featuring their favorite bands at the click of a few buttons. Here is a look at the greatest bands who have rocked the online gaming world.
Black Sabbath's Ozzy Osbourne
There are many band-based slot games you can play at online casinos. For instance, at https://www.casumo.com/en-nz/, you can become a rock star in the high-action, fast-paced game Mild Rockers. But if you want to pretend you are a real-life rock star, try the online slot game The Osbournes. Rock legend Ozzy Osbourne is the star of the show, accompanied by his family members from the popular TV series The Osbournes.
Created by Microgaming, this online slot game contains twenty pay lines, three rows, and five reels, and it is full of surprises in which you can win great prizes. For instance, during the base game, you can activate the Grab a Gift bonus in which four flashing boxes appear. Press the stop button to select one, and you receive your prize. There is also a Knock Knock bonus game that is activated when three or more door knocker symbols appear. Once you have selected one of the door knockers, your prize becomes multiplied.
Guns N' Roses
You can be taken down to the paradise city in the fantastic Guns N' Roses slot game by NetEnt. This 2016-released casino slot game has five reels, twenty fixed pay lines, and three rows. Fans of Axl Rose's band and lovers of slot machines will have great fun playing this game in which you can win fabulous prizes.
There are plenty of bonuses too. For example, when a bonus wheel in the shape of a plate starts spinning on the screen to a Guns N' Roses soundtrack, click the stop button to reveal an instant cash prize. You will find lots of footage of Guns N' Roses playing their hits during gameplay, too, including the likes of Welcome to the Jungle and Sweet Child of Mine. The game even features images of the band's members as reel symbols.
Aerosmith
In 1993, the world-famous band Aerosmith released one of their greatest albums, Get a Grip. One year later, they were putting their name to a rail shooter video game called Revolution X. You can now play this retro game online.
The story of the game involves gamers fighting a corrupt government known as the New Order Nation, who have banned all types of music, television, video games, and magazines. How does Aerosmith fit into that crazy story? Well, it is your mission to save each band member through a series of challenging levels. You can also get their advice on how to take down the evil government.
Megadeth
Meet one of the most famous metal bands in the world by playing the Megadeth online slot game. Created by Lender Games, the game features all the band members and plenty of fragments of their heavy songs. The game has five reels, three rows, and forty pay lines, and you have an excellent opportunity to win exciting prizes. The Megadeth game comes packed with lots of features and bonuses, so you will not become bored playing it.
You can win free spins in the Multigame and Multilevel bonus rounds. To trigger the free spins, you need to match three or more bonus symbols. You can also spin the Mega Wheel to get access to the Head Crusher or Hangar 18 bonus games. There is also another bonus game in which you have to match the instruments to the band members. By successfully matching the instruments, you win bonus money. No Megadeth fan will be disappointed in playing this rocking slot-game.