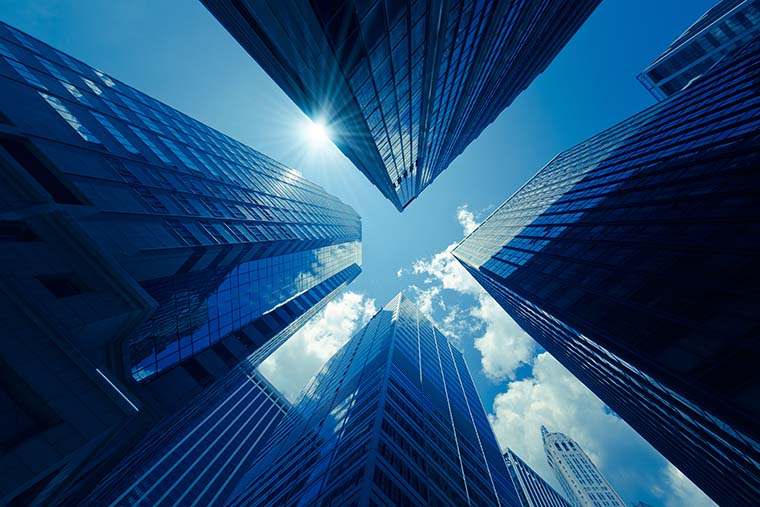 Written by Victoria Greene
It's rare for a musician become successful by accident; even the most surprise of success stories are founded on grit, dedication, and vision.
But, while it would be wonderful for there to be magic formula you could drink in order to light a fire under your career, there is no 2 + 2 = platinum record and sold out tour.
Instead, each and every successful music mogul has their own unique qualities that you can learn from and apply to your brand. Below we've looked at 3 music moguls and picked out one of the reasons behind their success.
Read on and see how your brand can become the next music mogul.
JAY Z – Create your own opportunities
He has over 125 million in combined singles and album sales, has the records for the record for the most Billboard 200 number 1 albums by a solo artist, and a range of successful businesses: Jay Z is one of the most successful music moguls ever.
None of Jay Z's success was handed to him:
When he was unable to get a record deal he started his own label (Roc-A-Fella Records)
When he wanted to take advantage of his fashion nous he set up his retail brand (Rocawear)
When he sought to monetize his gift for people management he founded a sports agency (Roc Nation Sports)
When he saw an opportunity to take on the musical might of Spotify, he bought out a company operating a music streaming service (Tidal) and bent it to his will to make it his own
For your brand to be like Jay Z it's simple: create your own opportunities. Where you find doors closed to your ambition, don't worry if you can't knock them through.
Build your own doors and walk through them on your own terms. Doing this means your brand can keep the proceeds of your success for yourself, just like Jay Z has, all $810 million of it.
Dr Dre – Collaborate your way to success
You probably thought we forgot about Dre. Think again.
Nowadays everybody's got something to say Dre, but it wasn't always this way. Raised largely by his grandmother and forced to change junior schools to escape gang violence, Dre was rejected for an aviation apprenticeship before he turned to music.
Though a gifted performer, it was through as a producer and collaborator that he was able to gain enormous success in the rap world and rise to a position that has seen him hold the title of hip hop's richest man.
Among his many collaborators are:
Ice Cube
2Pac
Snoop Dogg
Eminem
While his beats have been used to provide the foundation for crossover chart smash hits such as:
Rich Girl (Gwen Stefani)
Family Affair (Mary J. Blige)
However, his beats aren't restricted to music. In 2006 he co-founded Beats Electronics with Interscope Records co-founder Jimmy Iovine. Two years later the company released the first brand of the hugely successful Beats by Dr. Dre headphones. In 2014 Beats Electronics was bought by Apple for $3 billion in what was the largest acquisition in Apple's history.
From your hip hop collaboration, take away the lesson that choosing partners you want to work with and who want to work with you is a wise move in life and business; you don't have all the answers, but with the help of others you can get a little closer.
Drake – Stay true to your vision
Canadian hip hop darling Drake is the man whose album (Views) was the first LP to hold the top spot on the Billboard 200 for ten consecutive this decade, has the most Billboard 100 charted songs of any solo artist, and 4 Number 1 studio albums; he's made it.
But it wasn't always such for Drake.
His first foray into the world of commercial success was as an actor, starring in Canadian teen drama series Degrassi: The Next Generation. Having featured in nearly 150 episodes on the show, Drake would have been forgiven for seeking a long-term career in acting. That, though, was not his vision for himself.
He released his first mixtape, Room for Improvement in February 2006. Instant success did not arrive. Drake plugged away, releasing two further mixtapes (2007's Comeback Season and 2009's So Far Gone) before unleashing his debut album, Thank Me Later, more than 4 years after his debut EP.
Seven years on Drake is known not just by hip hop fans, but the world at large. He has his own clothing line, whiskey, is global ambassador for Toronto Raptors, and has even more of those musical records I spoke of.
If you take just one thing away from Drake it's not his crisp rhymes. No. What you can learn from Drake is that resolute commitment to the vision you have for your brand will take you to the success that you demand.
Music moguls don't find themselves in a position of power, influence, and success by accident. Each and every individual I've looked at above created their status through grit, dedication, and vision.
While they each have numerous talents and are remarkably successful business people, they are also teachers. Take inspiration from the lessons offered by these 4 music moguls and apply them to your own brand. If you do, you could one day find yourself to be the next music mogul.
Victoria Greene is a branding consultant and freelance writer. On her blog, VictoriaEcommerce, she shares tips on how brands can improve their reach by making the most from their marketing strategy.