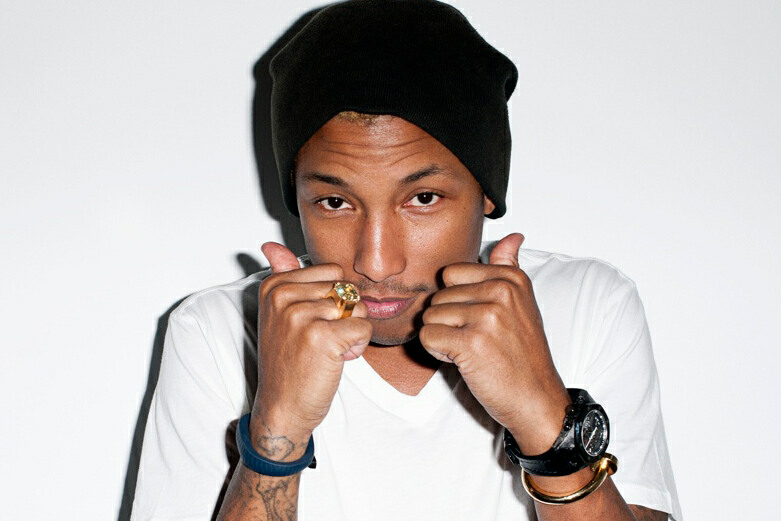 When he wasn't busy putting the finishing touches on Pusha T's debut solo album, My  Name Is My Name, helping 2 Chainz duck the feds, producing for Mac Miller's brilliant Watching Movies with the Sound Off or working secretly on Jay-Z's Magna Carta Holy Grail, Pharrell was putting out hits in 2013.
Oh yeah. Fucking smash hits.
With his work on Daft Punk's "Get Lucky" and Robin Thicke's "Blurred Lines," both of which he feature heavily on, it's no surprise that GQ has named Pharrell the hitmaker of the year. What other artist in 2013 dominated the charts like Pharrell did with two hits? Who else could? Shout out to Skateboard P.