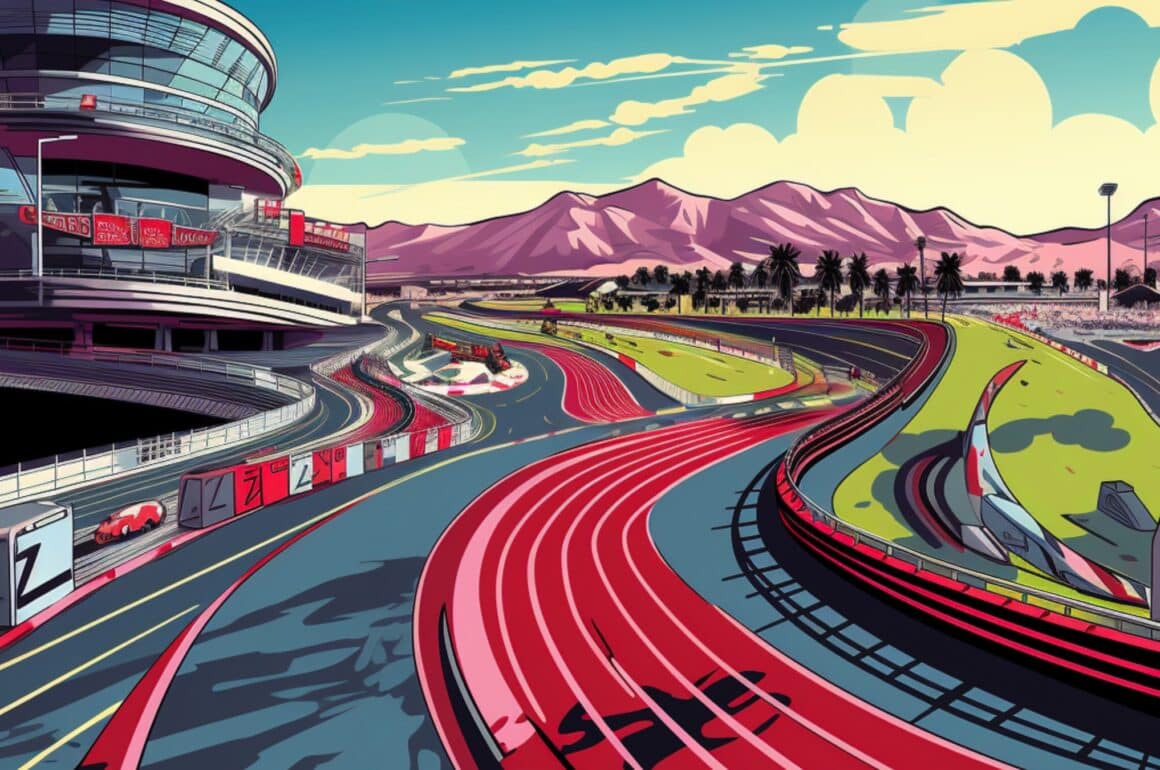 In a season marked by dramatic races and historic milestones, the first Las Vegas Grand Prix in 40 years stood out as a glittering highlight. Max Verstappen's triumphant victory on the streets of Las Vegas not only reinforced his dominance in the 2023 Formula 1 season but also etched the Red Bull Racing team's name in the annals of F1 history with a first-ever 1-2 finish in both the drivers and constructors championships.
Verstappen's Victory: A Masterclass in Resilience
The Las Vegas Grand Prix was far from a straightforward race for Verstappen. Despite the array of challenges, including a penalty and a collision with George Russell, Verstappen showcased his exceptional skill and strategic acumen. Starting from a disadvantaged position at 11th after his first stop, he clawed his way back into contention, capitalizing on the safety car period triggered by his own crash. This crucial turn of events, along with fresher tyres, gave Verstappen the edge he needed to surge past his rivals, including a pivotal moment against Charles Leclerc's Ferrari.
Verstappen's victory in Las Vegas was laden with historical significance. Matching Sebastian Vettel with 53 career wins, he now stands third on the all-time winners list, trailing only behind legends Lewis Hamilton and Michael Schumacher. Red Bull Racing, too, broke records, surpassing Mercedes' 2016 achievement with their 20th win of the season. This feat placed them second in the all-time list for wins in a season as a percentage, a testament to their sheer dominance.
Ferrari's Mixed Fortunes
Charles Leclerc, starting from pole position, harbored hopes of converting this advantageous start into a much-needed win. However, fate had other plans. A penalty for Verstappen, ironically, turned the race on its head, ultimately playing into the Dutchman's hands. Ferrari's strategic decision during the second safety car phase — to bank on track position rather than pitting — seemed sensible but ultimately proved costly. Leclerc's strong second place finish, coupled with Carlos Sainz's sixth place, however, kept Ferrari in a fierce battle for second in the constructors' standings, setting the stage for an intense showdown in Abu Dhabi.
Oscar Piastri's Impressive Drive
Among the array of performances, Oscar Piastri's drive was a standout. His impressive maneuvering in the opening laps saw him gain ten positions, showcasing not just his driving prowess but also the untapped potential of the McLaren. However, a collision with Lewis Hamilton and the subsequent puncture derailed what could have been an even more remarkable finish. Piastri's drive was a clear indication of his talent and a sign of things to come in his burgeoning career.
Pérez's Podium and Championship Securing Drive
Sergio Pérez, Verstappen's teammate, also delivered a stellar performance, driving from 18th to a podium finish. This result was pivotal in securing Red Bull's historic 1-2 in the drivers' championship. Pérez's drive was a blend of his well-known strengths: proficiency on street circuits, tire management, and methodical racecraft. This result not only solidified his position within Red Bull but also silenced any doubts about his place in the team for the upcoming season.
The Spectacle of Las Vegas
Despite the initial challenges, including the controversies around the track conditions and the balance between sporting integrity and spectacle, the Las Vegas Grand Prix lived up to its billing. The race was a microcosm of the 2023 season: full of overtaking, strategic depth, and genuine lead changes. The uniqueness of the circuit, combined with the colder temperatures and the novelty factor, contributed to a race that was both thrilling and unpredictable.

The Las Vegas Grand Prix was more than just another race; it was a spectacle that showcased the best of Formula 1. The success of Verstappen and Red Bull, the strategic battles, and the individual brilliance of drivers like Piastri and Pérez exemplified the sport at its best. As Formula 1 departs Las Vegas, it leaves behind a legacy of excitement, drama, and historic achievements, setting the stage for more thrilling races in the seasons to come.
Written by Stop The Breaks
Stop The Breaks is an independent music marketing company focused on showcasing independent hip-hop artists. Our goal is to help motivate, inspire and educate independent artists grinding around the world. We provide branding, content marketing, social media, SEO and music promotion services.