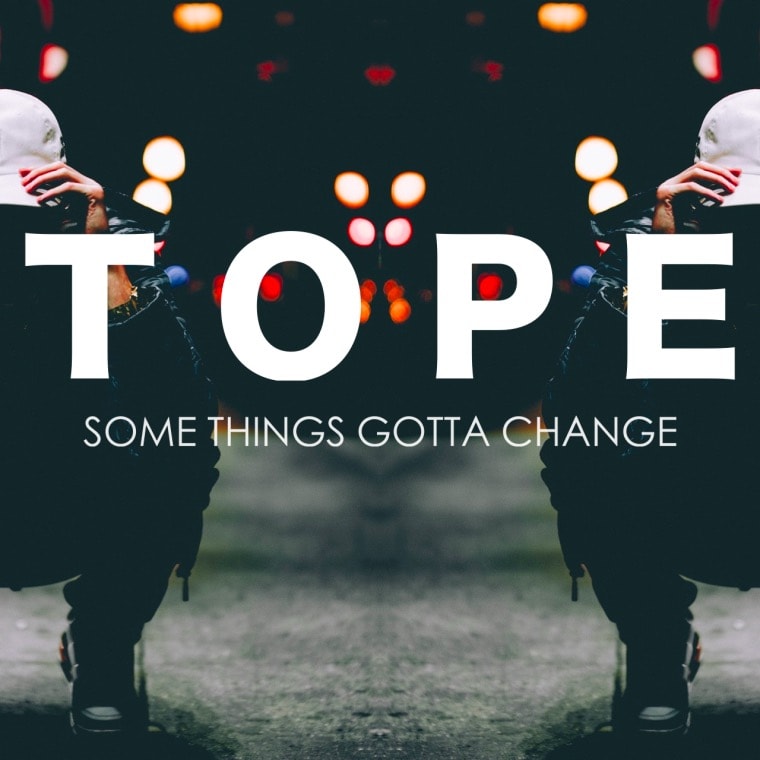 7-tracks deep Oakland via Portland producer and rapper TOPE offers up his new soulful and introspective EP just in the time for the end of summer.
SOME THINGS GOTTA CHANGE blends a mixture of light-hearted party jams with personal and emotional revelations, that every TOPE project has been known for.
Produced by Portland's Stewart Villain with additions from Farnell Newton, Zach Striar, and TOPE himself STGC also features the vocal stylings of Oakland's own Cash Campain and Atlanta-based songstress Erikka J.
With lead off summer singles like "Glo'd Up," "The Man," and How I Know" TOPE give listeners an update on how life in California has been treating him.
While exploring the ups and downs of his relationships and moves on "Trying To Forget," "Better Place," and "Thank You" TOPE even takes time out to address the recent increase in police brutality on "Let Us Pray."