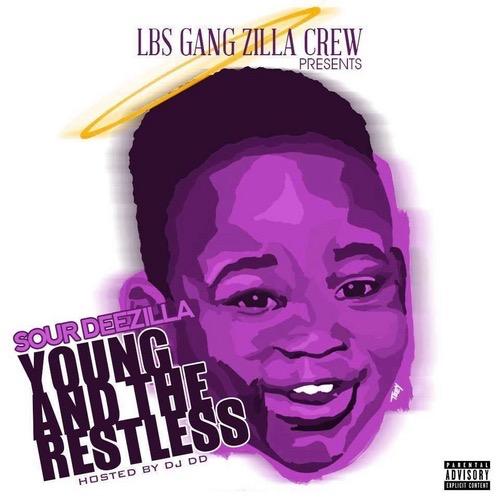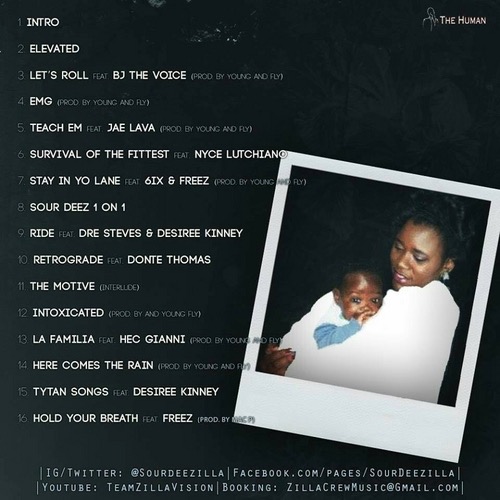 Artist Background: Born and raised in Portland, Oregon, up and coming rap artist Sour Deezilla has made quite an impact on the city of roses, not only through his music, but as a brand as well.
From his early childhood, Sour Deez was always musically inclined; with his mother being an active gospel singer, and his father, a base player. Although Sour Deez has always had a passion for music, it wasn't until his junior year of high school that he realized music was something he wanted to pursue.
With a passionate mindset and limited resources, Sour Deez began working on his craft with a few homies in his friend's kitchen. After a few years of perfecting his craft, Sour Deez linked up with producer Terrance Bondurant of 28 Productions Music Group and released his first mixtape titled "Roses&Ashes" in 2012, which was a success.
After the release of his mixtape, Sour Deez was quickly recognized for his talent and was given the opportunity to open for various artists such as Keak da Sneak, Obie Trice, and Huey.
Sour Deez was also chosen to perform in the 2012 Coast 2 Coast Live Mixtapes showcase in Seattle, Washington, as well as the 2013 Coast 2 Coast Live Mixtapes showcase in Portland, where he placed 2nd overall.
When asked about who he looks up to in the music industry, Sour Deezilla says he admires independent artists and business oriented artists such as Nipsey Hussle, Kendrick Lamar, and Jay-Z. He is also very supportive of West Coast Hip Hop, and other Portland artists who are on the same grind.
Sour Deez says his music can't exactly be defined; "I rap about where I live and what I've been through, I like to keep my music diverse and relatable."
Sour Deez has established a loyal fan base and has a strong team behind him; he makes it clear that he is determined to do whatever it takes to make this dream a reality.
"No matter how much people support you or wanna see you succeed you gotta want it yourself. I don't wanna let myself or my people down."
Throughout his career, Sour Deez wants to be a motivation to anyone trying to make it doing what they love. He hopes to have his voice heard, his talents recognized, and to make his friends and family proud.
Stream Young And The Restless below and hit up DatPiff to download the tape. You can also check out our interview with Sour Deezilla here.