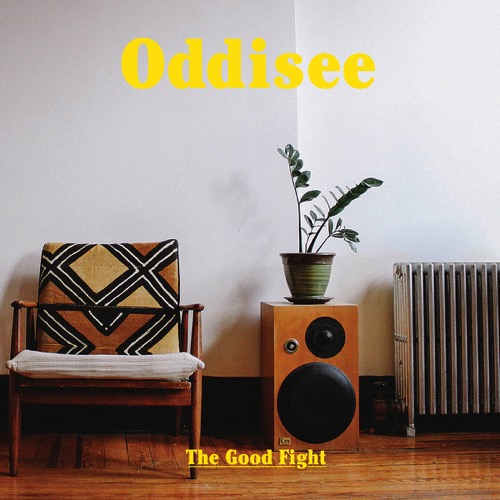 Brooklyn hip-hop artist Oddisee's latest project The Good Fight is available for streaming on his Bandcamp page.
Imbued with love, honesty, and selflessness, The Good Fight is virtuosic in its musicality, direct in its language, and infinitely relatable.
In a landscape overrun with abstract indulgence and shallow trend-chasers, the Prince George's County, Maryland artist has created a record that reminds you that it's music before it's hip-hop.
For Oddisee, The Good Fight is about living fully as a musician without succumbing to the traps of hedonism, avarice, and materialism.
It's music that yields an intangible feeling: the sacral sound of an organ whine, brass horns, or a cymbal crash.
It's a meditation on our capacity to love and the bonds binding us together. It's our ambition and greed warring with our sense of propriety – a list of paradoxes we all face when living and striving.
Oddisee's production simmers in its own orchestral gumbo. You sense he's really a jazzman in different form, inhabiting the spirit of Roy Ayers and other past greats.
Stream The Good Fight below and hit up Oddisee's Bandcamp page to check out more music from the Brooklyn spitter.