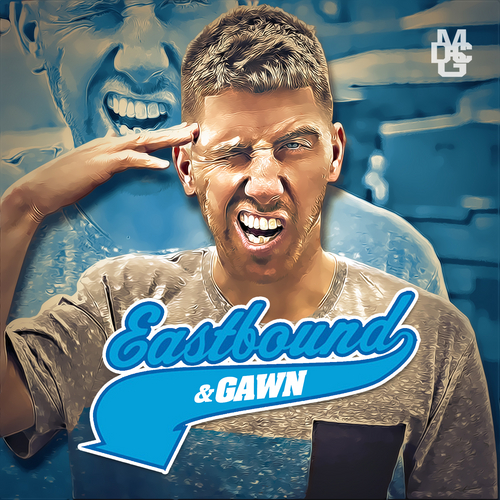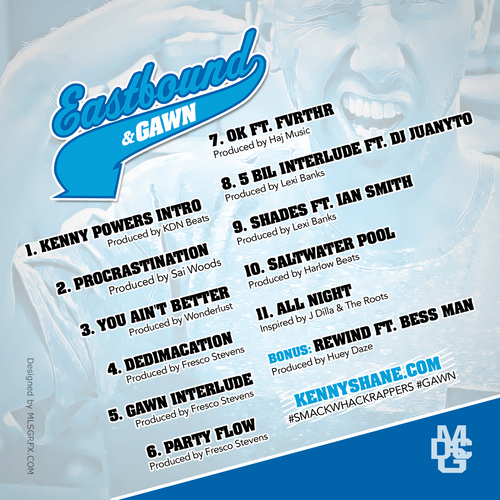 New York lyricist and songwriter Kenny Shane, formerly known as Era, has just dropped a special pre-album mixtape for fans to enjoy. Eastbound & Gawn is Kenny Shane's gift to his fans before The Gawn LP drops October 1st.
Born and raised in New York, Kenny Shane is an independent hip-hop artist who is also part of a group called Dedicated + Careless (DCMG). For his hip-hop influences, he names luminary rappers such as Nas, AZ, J. Cole, Kendrick Lamar, Jay Electronica, Mos Def, Black Thought, but also the rappers out there who are rapping and grinding it out independently.
Eastbound & Gawn is an 11-track mixtape featuring guest appearances from Fvrthr, Ian Smith, Bess Man as well as production from the likes of KDN Beats, Sai Woods, Wonderlust, Fresco Stevens, Haj Music, Lexi Banks, Harlow Beats and Huey Daze. Kenny Shane also includes a track called "All Night" which was inspired by J Dilla and The Roots.
It's a tight mixtape which showcases Kenny Shane's rapping, songwriting as well as comedic skills on the mic. As a rapper, he's got a smooth flow which clever punchlines and witty metaphors. The production on the mixtape is distinct but low key enough for Kenny to shine with his dense lyrics. It's a good project to sit back and chill to but also calls for a pair of headphones to properly catch the clever lines.
Eastbound & Gawn serves as a good introduction of what's to come on The Gawn LP, although Kenny does admit that the mixtape is a "little more lighthearted but it carries the same unapologetic tone combined with a humble perspective on where I'm at not just as an artist but also a human being."
Website: kennyshane.com
Twitter: twitter.com/thatkidera
Facebook: facebook.com/thatkidera
Instagram: instagram.com/kennysgawn
Have a read about Kenny Shane's background and then stream Eastbound & Gawn. Make sure you also go and cop Eastbound & Gawn on DatPiff too!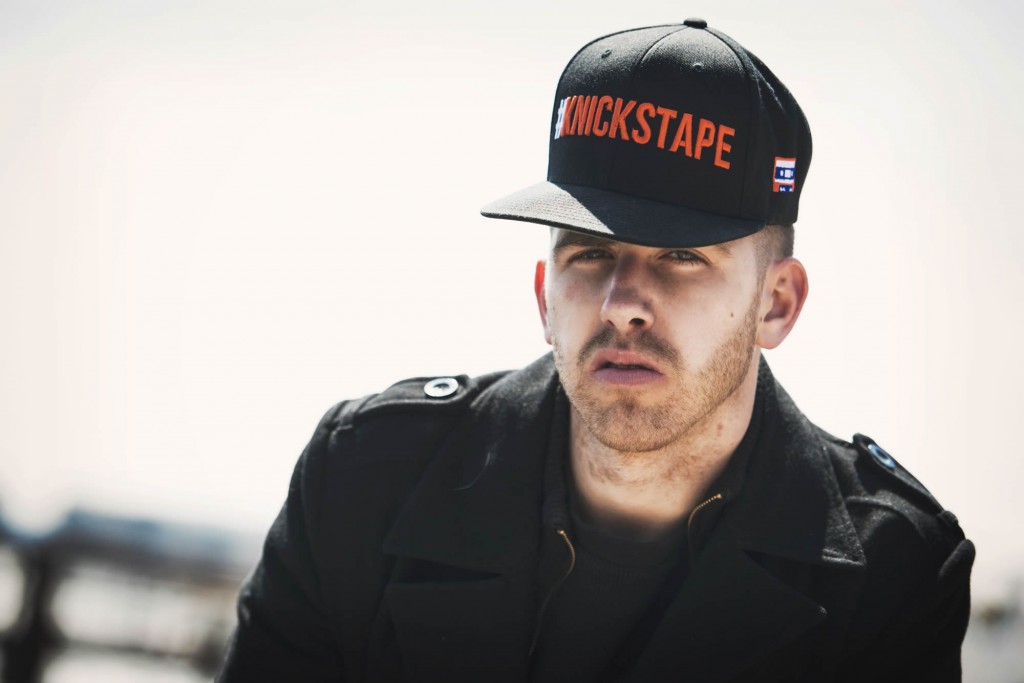 Artist background: Kenny is my real name, Shane was the name given to me by my biological parents who put me up for adoption.
The name Shane translates in Irish as, "gift from God," which in itself is inspiring. It reminds me everyday is a blessing and I was given the opportunity to live life and with that opportunity I'm going to chase my dream.
I was born in the Bronx grew up only Irish kid in a small Italian town in silver lake, Westchester NY haha. I had humble upbringings great parents. My father died when I was ten which was tragic but also a blessing. It allowed me to see the world from a bunch of different angles at a young age.
I was always "Gawn." So far gone, into my own element whether it was daydreaming or just not giving a expletive of what people said I should do or what the status quo was. I had a carefree attitude that I carried into my music and my persona.
At the same time I remained heavily dedicated; through continuously doing things over and over learning through trial and error until I got it right.
Being independent and doing each thing yourself you get frustrated a lot but you learn the best way and have great pride in your dedication. This is why I chose to call my music group Dedicated + Careless (DCMG).
I think I finally hit where I wanted to be musically with my new project, "The Gawn LP." I was able to build on solid concepts with my songwriting and I improved on my hook making and beat selection.
Those elements coupled with the same basement flow filled of raw creative competitive emotion combined with witty lines. My pre-album mixtape "Eastbound & Gawn" serves as a good introduction of what's to come. It's a little more lighthearted but it carries the same unapologetic tone combined with a humble perspective on where I'm at not just as an artist but also a human being.
I'm influenced by the wisdom of men that walked before me, those that use music as alchemy to transmute their thoughts into structured raw emotion. Those that let their soul speak at times of deep prophetic resolve and also during frustrated ignorance. Those that illustrate the honest representation of their stance and their take on their stance in third person thought.
The rhymes that relate to both your neighbor down the street and to the magnetic energy in the darkened bright unexplored corners of the universe that give you deja vu. The glitches in the matrix, the ultra magnetic MC's.
The Coles, Kendricks, AZ's, Nas, Jay Elects, Mos Def, Black Thoughts etc. but more importantly those that kicked you the rhymes on their break at the super market that resemble greatness. Swaggin in a whole foods apron and no gold chain.
I try to read so I can say cool things like that in interviews but I also drink a lot and say cliche rapper shit because I have creative ADD.
For more listen to the music. I hope you can relate, appreciate, debate and if not have a chance to improve on your hate.
Shout to my fans who are the #BestFans and as always #SmackWhackRappers, I'm #Gawn.