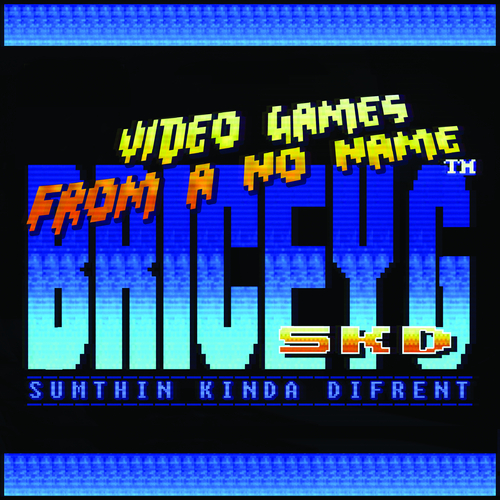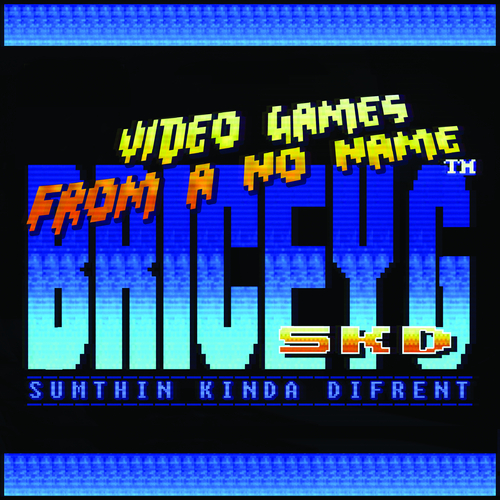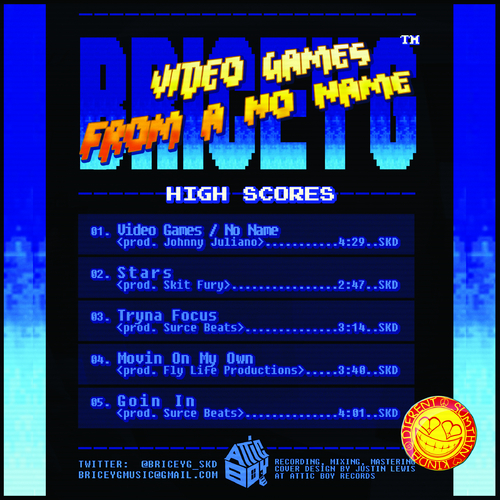 Video Games From A No Name is the latest project from Virginia rapper BriceyG. Featuring beats from producers like Johnny Juliano, Skit Fury, Surce Beats and Fly Life Productions, the 5-track tape lives up to BriceyG's motto – "SumthinKindaDifrent."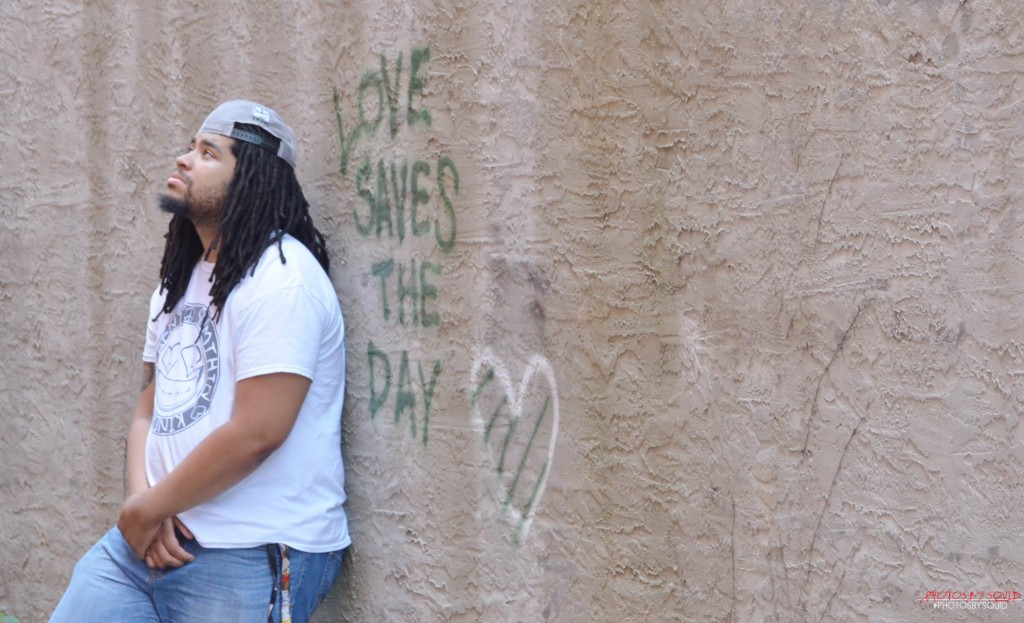 Artist background: My name is Brice Gibbs-Wilson but I go by BriceyG and I'm  a rap artist from Chester, VA about thirty minutes outside of Richmond.
As a child I loved music and was always repeating lyrics to songs on the radio. In sixth grade I was always writing poetry in class but it wasn't until seventh or eighth grade that I started seriously writing music.
I've always loved music and as a child I would always repeat lyrics to songs on the radio. One day his mom asked me, "Why don't you come up with your own lyrics?" And it all started from there. But I really knew rapping was for me when I performed at an open mic and saw people bobbing their heads and jamming to my songs.
Outside of music I'm a Shift Leader at Walgreens and work five days a week and I'm also in college. So when I'm not working on music I'm usually at Walgreens or doing school work, both are full-time. With the little free time I do have I just enjoy listening to music such as TDE and do Sudoku.
With working and school both being full-time it's very difficult to find a balance. On the days I have school I wake up at 8:30 AM and wont get home until after 3:30. With the days I work, I go in between 2 to 3 PM and I'm off between 10-11 PM. Until about 2 AM is basically my "me" time where I write a majority of my music and as well as come up with ideas for different endeavors.
In this demanding music industry I offer a different sound. Right now it's the "trap" sound but that's not me. I write what I know, what bothers me, what's on my mind and what attracts my attention. My motto is SumthinKindaDifrent as you can hear in the beginning of my songs and I aim to push peace, love and happiness. Who would want to live in a world without those three components?
When falling from experiences I keep in mind my determination and drive. There will always be times where something might not go exactly as planned or I might not get the feedback I was looking for or excepted at that. The outcome will more than likely shoot me down but I have to remember that this is what I want . And I never let anyone else tell me different about my passion and dreams. Some of my main influences include TDE, Mac Miller, Mod Sun and Dizzy Wright
SoundCloud: soundcloud.com/briceyg
Twitter: twitter.com/BriceyG_SKD
Instagram: instagram.com/briceyg_skd
Stream Video Games From A No Name below and make sure you head on over to DatPiff to cop the tape.