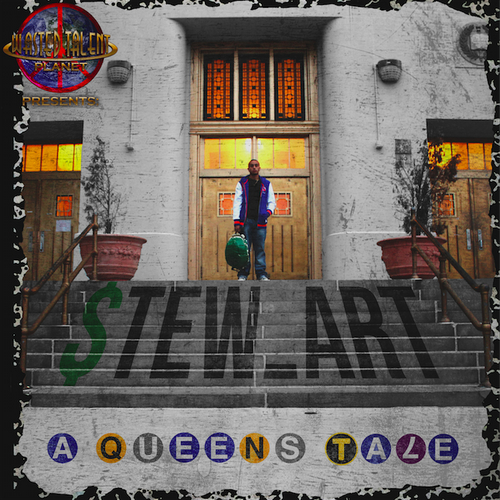 Queens stand up! Stew Art, an up-and-coming hip-hop artist from Queens, New York dropped an ode to his hometown earlier this year – A Queens Tale.
Presented by Wasted Talent Planet and featuring production from L'Camino and Ken-I-Produce as well as from Stew Art himself, the 9-track tape is a showcase of Stew Art's gift as a lyricist and beatmaker.
Artist background: I'm from Queens New York. A Spanish American that found music to be my comfort zone since a kid I always wanted to rhyme, sing, write and draw.
I did to a certain extent but didn't take the next step until around 17 when i really started spending a lot of time creating, writing and rhyming started a project called Wasted Talent and from there until now.
At 21 ive been at working and attending Queensborough Community College as a music production after switching from a science and math major and finally got to drop a EP A Queens Tale in June
Influences: Jay, Pac, Drake, 50,Wiz, Em, and of course my lady Amy Winehouse. I listen to everything words are everything to me but I am also a producer so Dre, Dilla, Mustard, Yeezy and Rick Rubin.
Twitter: @Stew_HasTweets
Instagram: @Stewart.Z
Facebook: Stewart Zambrano
Website: www.WastedTalentPlanet.com
Stream A Queens Tale below and make sure you head on over to DatPiff to cop the tape.