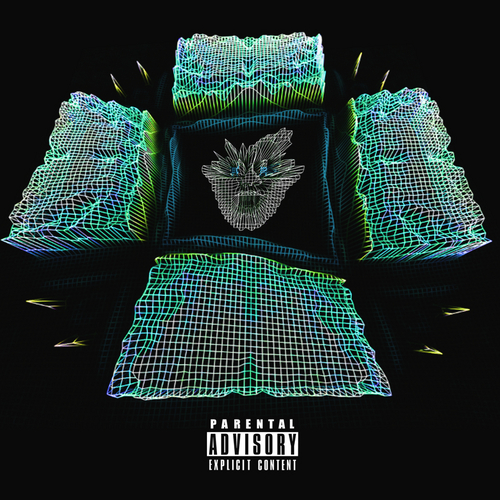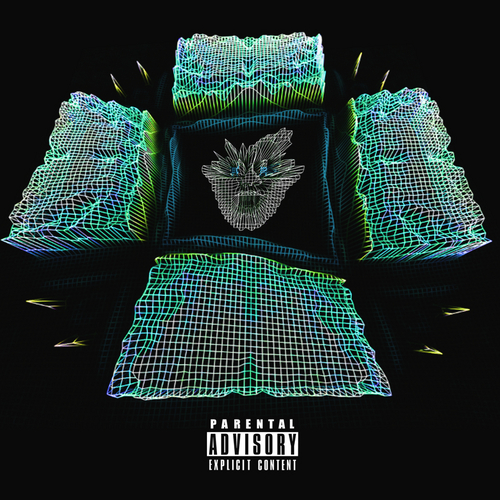 Schiz EP is the second release from rapper-producer GLDEN. After dropping his first tape, Saga EP, earlier this year, GLDEN is back to bless fans with more of his beats and rhymes. Schiz EP is a 6-track tape that's entirely self-produced and composed by GLDEN. Guest appearances include Klizzle and John Miike.
Artist background: I'm a  21 year old Mexican American. I have only been doing music  seriously for about a year. What I mean by that is that I hadn't put my vocals on anything and seriously put it out until this year.
I produce all my own beats. I've been producing for about three years so I'm somewhat new to being an artist. My main influences are K. Flay, Travis Scott, Purity Ring, Kanye, and Childish Gambino. Basically anything weird.
I really only got into producing because I wanted to make metal music because all my friends were into that type of music and everything I was listening to at that time was all metal. Plus I had a cousin and another guy I knew in a popular local metal band so I guess I wanted to be like them but that never really materialised so I started messing around with synths and eventually just transferred over to making beats.
I'm way better at that than i would've ever been at making metal anyways. I'm hoping to eventually be able to make a living from this or at least have people really relate to my music and reach out to me or something.
It would all be worth it if I knew iI impacted somebody's life enough that they reached out to me to let me know that they understand and that even if we don't personally know each other we can relate on something personal enough to know that we're not alone as we previously would've thought. That would be sweet.
I don't want to be the guy making a whole tape of trap beats talking about shooting people and dealing when they're not about that lifestyle at all. I want to keep trying to make music that's really about real life scenarios like struggling with self image, being introverted, and all the up and downs of growing up in the modern age.
GLDEN was taken from a line in the Outsiders. I probably have typos in there but I think that's it. The 907 reference in some of my songs is about a collective that would include me, John Miike, and Klizzle. It's basically my house number. I don't remember how we ended up using that but it stuck so we just went with it.
SoundCloud: soundcloud.com/d1192
Twitter: twitter.com/damidkwhattoput
Stream Schiz EP below and make sure you head on over to DatPiff to cop the tape!