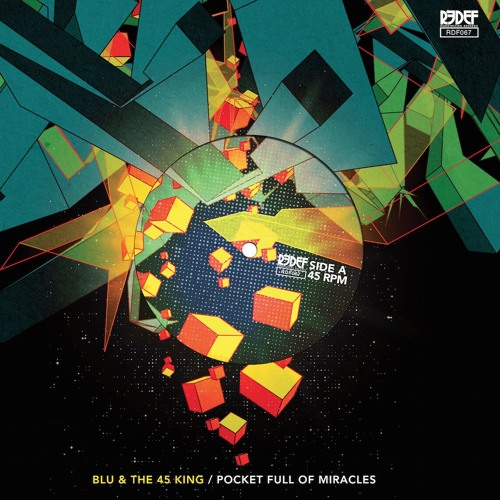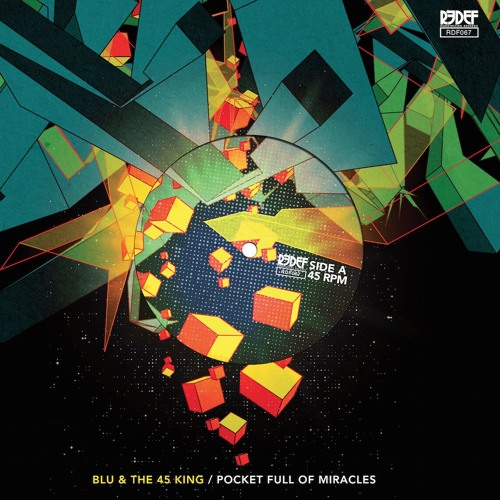 The collaboration of East Coast pioneer 45 King and West Coast favorite Blu is an occasion so special, it should be held in company of your most prized vinyl.
The A-side, aptly titled, Pocket Full of Miracles is symbolic on various levels. In commemorative fashion, Blu celebrates the career homecoming achievement of working with such royalty over The King's chipper yet knocking beat.
The song channels the catchiness of Jay-Z's 45 King produced breakout opus, Hard Knock Life. Pocket Full of Miracles is a sureshot contender for instant classic even without Smokey Robinson's backup group. Don't be surprised if it becomes an anthem. Includes 45 King instrumental version on the flip.