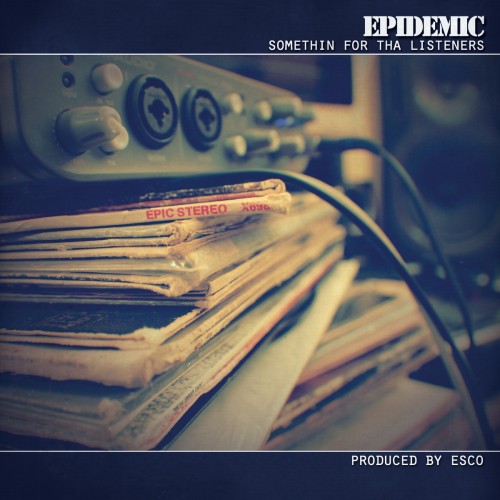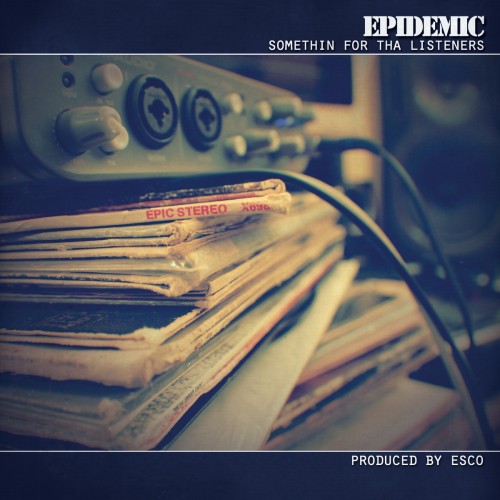 Epidemic's junior release Somethin' For Tha Listeners brings to light yet another dimension of the duo's creative abilities.
With soundscapes profoundly reminiscent of one of hip-hop's most esteemed eras (the 90's), the two MC's move away from their traditionally abstract and complex concepts, into more concrete, down to earth, and real world themes.
Keeping their trademark multi-syllabic, rapid fire style of rap, this time around they chose beats with fairly slower tempos to ensure that their messages were clearly understood.
All tracks on the album were mindfully crafted by a virtually unknown yet highly talented west coast beatsmith who goes by the name of Esco.
Stream Somethin' For Tha Listeners below and head on over to Epidemic's Bandcamp page to cop the project and support the artist!