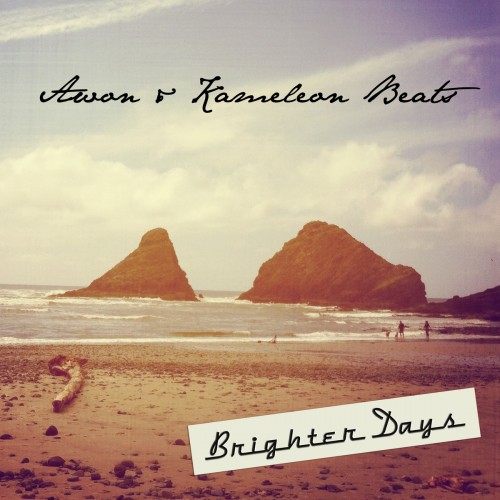 Brighter Days is the third LP from duo Awon & Kameleon Beats.
This project is the result of years of work by rapper Awon and producer Kameleon Beats. Having gone through multiple lineup revisions and additions the final version is now available.
Reminiscent of the Outkast approach to recording records the duo created much more than an album's worth of tracks. Through painstaking critique they decided on these 12 songs.
Awon's vivid storytelling and lyricism reflect a stage in both members lives where responsibility, sensibility and progressive grind rule the day. There is a sense of reflection on days past that gives the rapper a unique perspective on the present that is both relative and believable to the everyday listener. Nothing manufactured here. Just pure hip-hop from a veteran emcee who holds no punches and speaks from the soul.
Kameleon Beats provides the soundtrack to help paint a more lucid picture. A slight departure from his jazz roots, Kameleon incorporates samples from rock, folk, classic soul, country, mariachi and bossa nova into this project (with a splash of traditional jazz of course).
His rich knowledge of the music he samples as well as the occasional live instrumentation brings a fresh perspective to beat making which complements Awon's equally dynamic flow.
Like many other duo's before them they continue to make classic music with various artists from around the globe, most notably
Awon's recent endeavors with producer Phoniks and fellow rapper Dephlow on albums like Return To The Golden Era and Dephication. Kameleon has produced multiple instrumental projects as well as producing Tiff The Gift's Better To Give LP.
Stream Brighter Days below and hit up Awon & Kameleon Beats's Bandcamp page to support the artist.