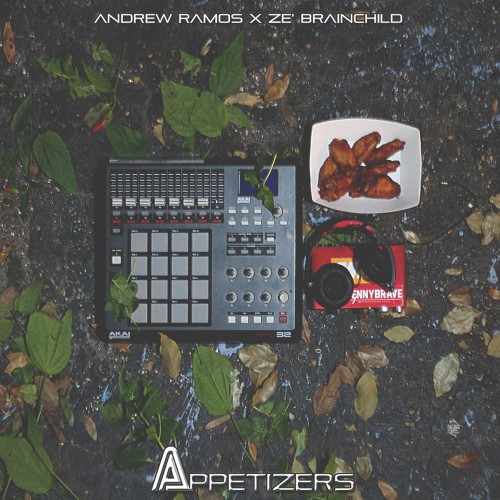 Hip-hop artists, Andrew Ramos and Ze' Brainchild, linked up give us Appetizers, an 8-track album that is full of soulful grooves and Golden Era boom bap drums. This is the sort shit underground hip-hop heads love to find when they're digging.
"Appetizers is a conceptual collaboration meant to give you a small taste of what both, emcee, & producer can do. With all songs at 2 minutes, & familiar sound bites from some of your favorite movies & anime there is no need to press skip, just let it ride."
Stream Appetizers below and hit up Andrew Ramos + Ze' Brainchild's Bandcamp to support the project.