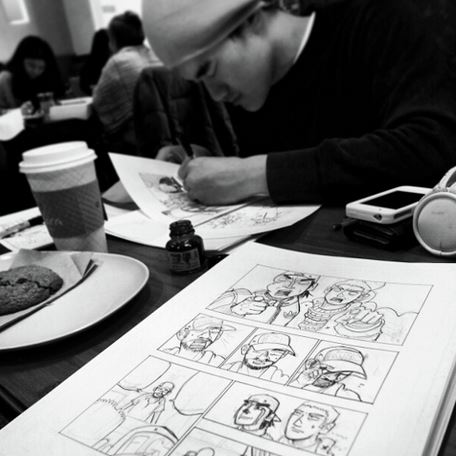 With today being the 10-year anniversary of Immortal Technique's Revolutionary Vol. 2, Jaeil Cho, an illustrator and comic artist from Flushing, New York, has paired lyrics from one of the album's tracks, "The Point of No Return," with some awesome artwork.
As one of Immortal Technique's most well known projects, Revolutionary Vol. 2 features some of the rapper's most incendiary rhymes – ranging from attacks on the US govt. to media censorship, class struggle and September 11th.
Don't forget to take a look at Jaeil's Wu-Tang Clan illustrations featured on Noisey for their article on the 20th anniversary of Enter the Wu-Tang (36 Chambers). Also check out his Tumblr for more awesome illustrations.