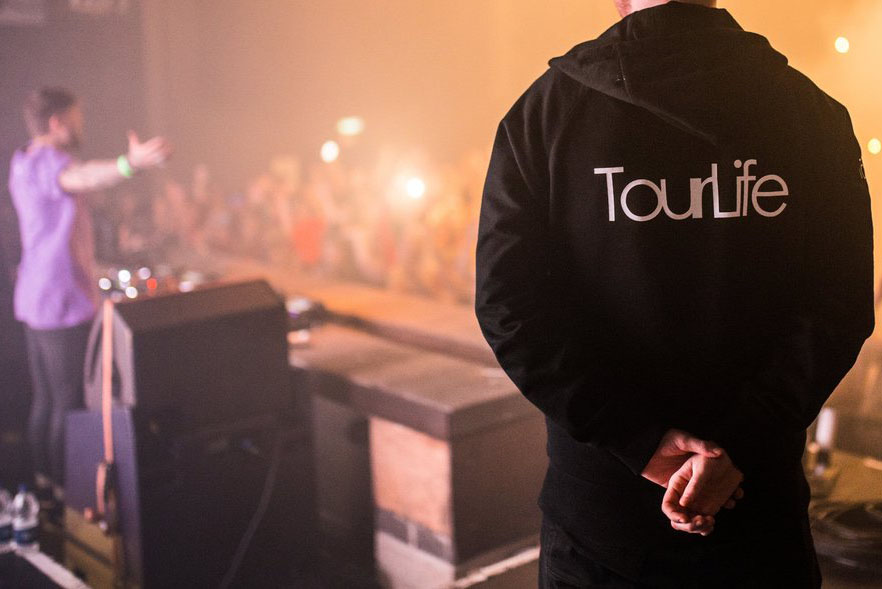 As someone who spends a considerable amount of time on the road, in the air and on a tour bus with many different artists and many different tour managers, I can't stress enough the importance of hiring a solid tour manager.
For those of you who are unfamiliar with what the role of a tour manager is, let me try to explain.
The tour manager is the glue that keeps the tour together. They are the designated adult and the one responsible for making things go as smoothly as possible when you're on the road.
From world class tour directors doing stadium shows all the way to a friend of the artist who just wants the experience of being "on tour".
Below are what the best tour managers have in common:
They're calm under pressure
When things go wrong, they're the one who takes the blame, they're the ones who can be chopped. I've seen it happen.
When things are going right, they don't really get a mention. When a hiccup occurs i.e Merchandise doesn't reach the venue, it's the tour managers job to deal with it.
When a press outlet overstays their welcome arrives at the venue and they aren't on the list, it's the tour managers job to deal with it. When the artist breaks up with their girlfriend 5 minutes before stage time, yes, you guessed it: tour managers problem.
The best tour managers I know act with a clear head and are willing to fix the problem by any means necessary. If something goes wrong, the tour manager never panics and is always proactive.
They plan everything well in advance
The age old saying of failing to prepare is preparing to fail is cliche but it couldn't be more true. This applies to everything from the accomodation you're staying in, the time it takes to get to the venue all the way to how you are being paid. A good tour manager will have everything agreed well in advance so that you can focus on the show.
Doubling up
As an independent Hip Hop artist, you might not be at the point in your career where a budget is available for hiring tour personnel. My first time on the road was with a local band who had a budget of nothing.
The singer had an old van and to gain experience I managed them for free. I would email everyone I could find to help book them shows, I would plan the travel, advance their rider (bottled water and some sandwiches where possible) yet it was still very fun and rewarding (apart from the van breaking down every trip, sleeping on the floor and sometimes playing a 60 minute show to the bar staff).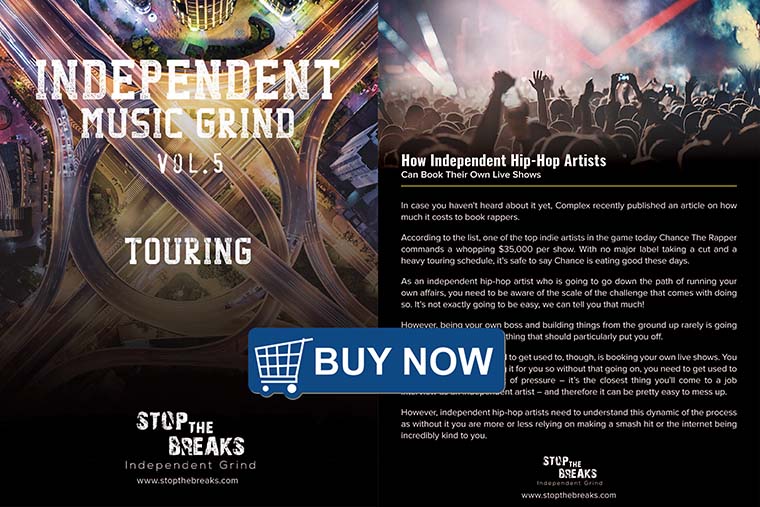 A tour manager at this level needs to be someone who can double up on their duties. Not every artist has the budget for a 6 person entourage. When I was tour managing for the first time I would take care of the following:
Merchandise – I would count in the merchandise, liaise with the venue on their merch cut and always try to negotiate it down, set up the stall and then man it whilst the show went on, after the show I would stand outside trying to sell it, then count it up and pack it back in the van.
Videographer – Before I was filming with established artists, I would literally use a phone camera to try and capture the best moments. I'd shoot an intro with the band on the way to the gig, capture some live footage and try to get some fan interaction where possible.
The quality wasn't high and but any content is better than no content at this point and it's crucial to keep your online following in the loop.
Socials – When we had down time, I made sure to keep on top of their social media. I would check out for the hashtag of the city we were playing.
For eg. #NewJersey would give us a live view of what everyone in the city was doing at that moment. I would like tweets from certain people and the people in our target market that I think could possibly enjoy the show would be given a link to the event page & sometimes even free tickets.
It didn't always make a drastic impact but in this day and age, it's easier than ever to promote yourself, why not use the free tools we have access to.
It might not sound fair – however at this point in your career you don't have the budget for a big entourage making the hotel, transport & food bill bigger. This is your gig. You're footing the bill for it.
You're much better off paying someone that bit extra to do 2 jobs than paying 2 people at this stage.
So next time you're planning on hitting the road just make sure that you've got the right people around you.
Whether you're starting out and you have a trusted friend who you can rely on to put the work in or you're further along and have the budget to hire a professional tour manager. You will see the benefits of having an a solid TM in your corner.
This is a guest post by Harry Parslow, Creative Director of TourLife. Headquartered in Somerset, England, TourLife work closely with clients across the globe on everything touring related. They produce tour video for some of the world's leading acts along with photography, tour management, merchandising & transport.