For any independent hip hop artist, one of the main challenges you will likely find is booking gigs.
It takes a certain kind of personality and a level of comfort with other kinds of marketing to make sure that you can work with a venue to get booked. Often, it's more pertinent to just hire someone to do the job for you; a booking agent.
Yes, you might wish to go it alone, but not every independent hip hop artist can do it all alone. Don't expect that you can be a one-man band, you'll need to get someone to help you out at one stage.
How, though, can you attract a booking agency to you? Rather than going to the agency yourself, how can you get them to come to you?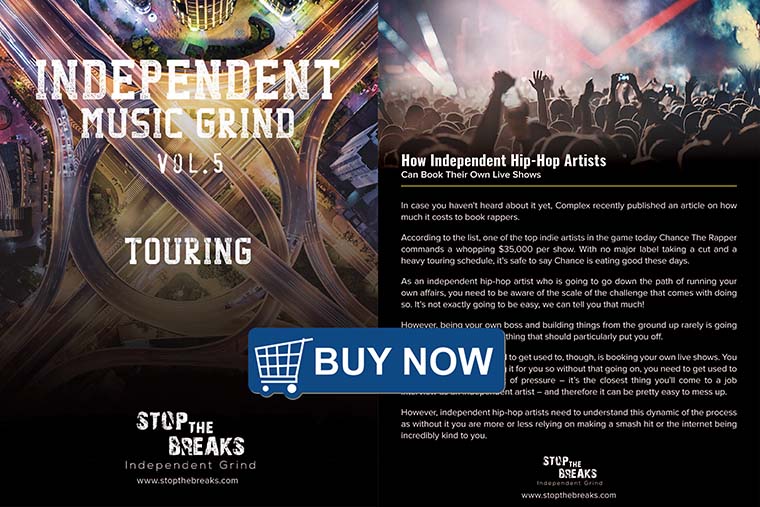 Tips for Finding a Booking Agency
Look for other help – A good way to find a booking agency, if you have the time and money, is to simply hire a booking agency. An agency can help you to make good on your talent, but a manager can help you to find the best agency to do that.
If you want to make the most of your promotional potential, it can help to bring in a booking agency to do just that with you.
Get busy – The best thing you can do is start releasing more content, basically. Get music out there on a regular basis, and make them show that you are a vibrant and active creative force.
The more tracks that you release will help you to get more fans and this in turn will make you more likely to be in-demand for gigs and events. Simply release more (good) content, and you will start to find that you begin to draw some meaningful glances from the right people.
Stay busy – Now that you have more music, you need to do more gigs to help get that music heard and your name out there. Utilize the talent that you have and get out there, booking up places you have already worked in the past.
Take on as many gigs as your body and mind can handle, and try to get in with other promotions to help boost your credibility and thus raise demand. The more gigs you have on schedule, the more likely you are to be seen as someone worth investing in.
Never undersell yourself – At the same time, you need to know when a deal is a good one or a bad one for you. If a booking agency is looking to take a fifth of your cut, can you afford that kind of drop-off in earnings at the moment?
Look at the going rate for artists on a similar level (and be humble at this point) and you should find it easier to get a booking agency that is going to make it easy for you to make a profitable living.
With the above in mind, independent hip hop artists should be more likely to find a booking agency that fits their monetary value and their present level of hype and experience.