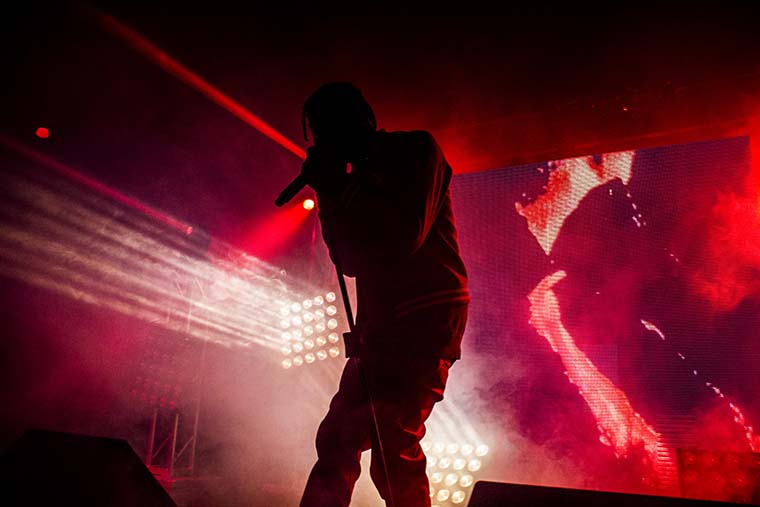 As an independent hip hop artist grinding to the top, you need to understand that your most powerful asset, aside from the actual music, is your fanbase.
Like we've seen in previous case studies on Kevin Gates and J. Cole, building a fanbase is the difference between success or failure in today's music landscape.
For independent artists, getting on the radio and selling thousands of records or getting millions of streams isn't likely so you need to focus on building up a strong, loyal fanbase that supports you by listening to your music, going to see you on tour, buying your merchandise and more.
In today's day and age, creating multiple revenue streams is absolutely crucial for independent artists who want to make an actual living from their music and support their families. Building a fanbase is the first step.
Logic is actually the perfect example of how a loyal following can make you successful in the rap game. Even with no hit singles blasting on the radio, Logic moves a healthy amount of records (both Under Pressure and The Incredible True Story debuted in the Billboard 200), and manages to sell out live shows consistently.
A fanbase is the new hit single, and I think if you got a fanbase you're gonna sell records.
Logic
Try and go global too soon, and you can find your music just gets lost to the vortex – take the time to build up a strong local following, though? You'll find that success is a much easier dream to imagine than it was previously.
However, as ever, building a local fanbase takes a hell of a lot of time and patience. It's one of the most crucial steps of a long career though so if you're willing to put in the hard and dedication, let's keep moving forward. 
I think if you're gonna sell records, you're gonna sell tickets and those asses are gonna be in those seats saying every word with you and I think that's all that matters
Logic
Focus on your branding
Another important part of being seen in your local community is to get seen, to become more visible. As a new artist on the scene you want to try and make yourself memorable.
Try to create a logo that follows a theme – stylistically and in terms of color scheme – that fits the kind of hip-hop you are creating. It helps that you establish more of an identity for yourself.
Start using that on everything you do – get it on your music covers, your album cover, your website, social media profiles and everything else. Get a patch of it made and wear it on a jacket or similar. Being online means you can get plenty of ways to make yourself visible, too.
Get some posters and flyers printed out, and get together $50-100. Go online onto places like Fiverr and Craigslist, or ask some local kids who you trust, to get out there and pin them up in places that you are legally allowed.
Why? Because this helps you get seen. People see your logo, see your gig dates and your overall style and will be intrigued. They might pass by the first five posters but the sixth might be the one that captures their attention.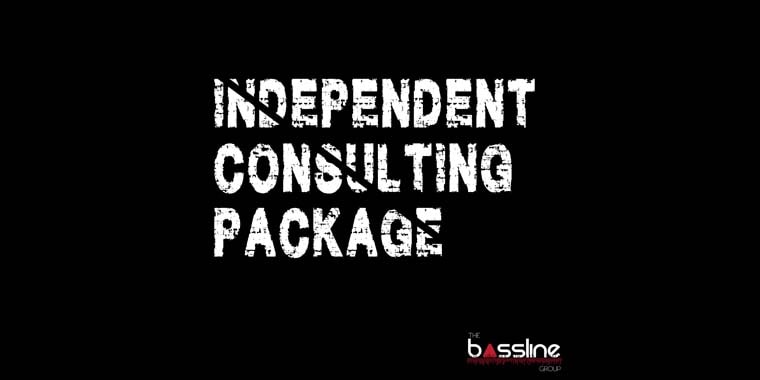 Engage local fans with content
A great way to get spotted locally is to get a little blog on the go, or even better to guest blog on some local blogs. This saves you having to fill up a blog and make it network and get seen, so by going to a blog that is about what you are into you'll find it's easier to get spotted. Try any local hip-hop blogs, YouTube channels and other local media.
Contact people who are talking about what you are, too. Talking about government being morally bankrupt? There's plenty of blogs on that. Talking about fashion? Lots for that, as well. Make sure you look around and find a blog that fits your own niche, and then they can let you pen a piece to be up there.
People appreciate musicians who talk about what they spit about so make sure you can write a few decent posts talking about specific issues, and it can help you built up traction quite quickly. We also know how effective creating content can be for artists marketing their music. 
Of course you could also write local-targeting content on your own blog. You do have your own website right?
Participate in local events
Another great way is to get out to open mic nights. Plenty of hip-hop clubs allow this and give you a chance to make people notice you. OK, so you aren't likely to leave an open mic night with a horde of fans but you might get a few people talking about you.
Using the 'Get Seen' ideas above you can start to form some basic brand identity – turn up at least once every month and get people engaged with you in that local venue.
Do this for as many venues as you can. Live in a town with no venues worth going to, or not a big hip hop culture? Then some street performances will need to do.
Just take look one look at the leading independent artist in the game today Chance The Rapper and you'll understand just how important it is to build a career and fanbase locally.
200 people would come out to see us perform, 200 kids. The list would be super-fucking full, 30 kids trying to perform different poetry pieces, people coming up there footworking and breakdancing, doing standup, singing and rapping, just doing crazy shit.
Chance The Rapper
Chance started off performing in talent shows throughout high school at Chicago's Jones College Prep and also formed a duo with a friend called Instrumentality. He also used the YOUmedia Lyricist Loft at Harold Washington Library in Chicago to hone his early live performances, no doubt those skills he built during that time is helping him to this day. 
The majority of the dope, young artists that are in Chicago came out of that bitch. I came out of there, Vic Mensa, Nico from Kids These Days. So a lot of different people came out of there. You can learn music theory there, they have production software classes, you can take engineering classes, DJ classes.
Chance The Rapper
You might feel a bit embarrassed but if you wanna get seen, you need to be prepared to break the norm and try it out. Remember to gig often, whether it's open mics or in the street.
Create local buzz with live shows
Speaking of gigs, how often do you perform live right now? Where do you perform?
Try and spread the venues around town. Be smart about when you are going to appear and where, and try to make sure you are picking a location that fits with the kind of music you're creating.
Depending on the size of town, avoid playing in the same locations for six weeks or so. If you live in a smaller town then try and go to other nearby smaller towns – your local venue is not just your own city, but the region of the county you live in.
Don't let the travel put you off – building a following takes hard work and commitment to the cause, so be prepared to work. The end result is that you can build up lots of little bars and venues that remember you, creating new fans long-term.
One of the main problems artists have is, put simply, they are selfish – if you want to be different, and you have to be selfless. Other musicians in your local scene can be a hugely powerful source of advertising for you, and the best way to get them onside is to befriend them.
Go to a local gig or a show, even if the band/artist you are going to see has nothing to do with hip-hop. Once the gig is finished, make a point of introducing yourself as a fellow artist without trying to push your music on them.
If you are natural and nice to them, then they will be interested to hear your stuff anyway. Come across like an interested party, a fan, and other artists will happily create some organic, word of mouth buzz for you just by bringing you up.
Talented musicians within a local city is quite a confined place so taking the time to get to know others with the same dream can mean that you all work together to find a solution as one. 
Just remember that local fans are going to be the thing that starts your career, and also the thing that sustains it should you do well. Treat them with loyalty, and they'll give you it back in spades. You've got to start from somewhere, so what better place than your local community?
Once that's been established, you can start looking at establishing fanbases in different regions for touring around the country.