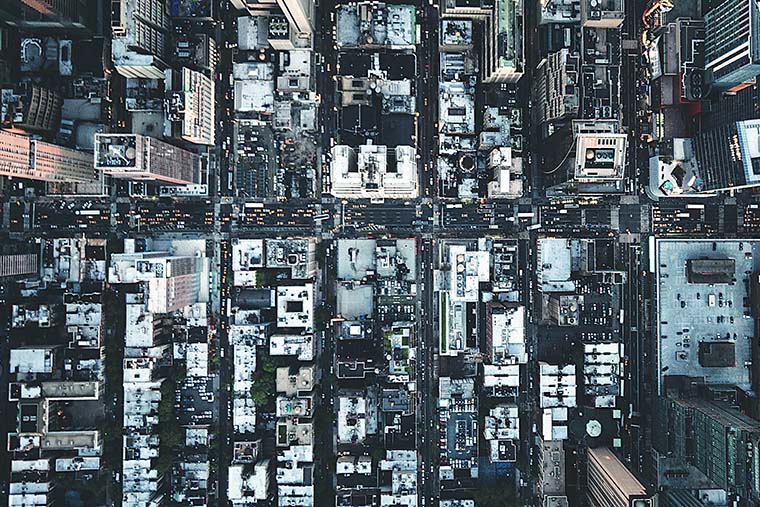 In case you haven't heard about it yet, Complex recently published an article on how much it costs to book rappers.
According to the list, one of the top indie artists in the game today Chance The Rapper commands a whopping $35,000 per show. With no major label taking a cut and a heavy touring schedule, it's safe to say Chance is eating good these days.  
As an independent hip-hop artist who is going to go down the path of running your own affairs, you need to be aware of the scale of the challenge that comes with doing so. It's not exactly going to be easy, we can tell you that much!
However, being your own boss and building things from the ground up rarely is going to be easy so it's not something that should particularly put you off.
One thing that you do need to get used to, though, is booking your own live shows. You won't have someone doing it for you so without that going on, you need to get used to doing it yourself. It's a lot of pressure – it's the closest thing you'll come to a job interview as an independent artist – and therefore it can be pretty easy to mess up.
However, independent hip-hop artists need to understand this dynamic of the process as without it you are more or less relying on making a smash hit or the internet being incredibly kind to you.
The key to booking a show is about making sure it's going to be a big hit – as soon as you have one successful gig, others will take you on.
The problem is throwing lots of mediocre little gigs; eventually, people stop booking as someone more profitable is on that night. There are a range of components to think about when it comes to putting on a top show, and you need to think about them all before moving any further.
Start with your local scene
To avoid massive expenses and to help you become more personable and noticeable in the public eye, starting locally is an absolute must. The best thing to do is to start analyzing the local music scene and finding out where you fit in, and what kind of demographics are into the stuff that you actually rap about.
Take the time out to look at some local shows that are on, and see what talent is going to be on show – is there anything there that sounds like you could perhaps be compatible?
If so, go up and introduce yourself – they aren't likely to blow you off, especially if you are complementary about the music!
Don't make it obvious you're there to advertise yourself but try and get some kind of contact detail and make contact in a day or two with a few links to your stuff – you never know who could get you in the back door in this fashion.
Likewise, the same process is going to be there for going to find a good venue. Look at all the local hotspots and a location that book gigs, and see what is open to you in terms of opportunity.
Speak with the staff and get a lowdown on the place, too – see if you can get a contact number for a booking agent or manager if you like the look of the place and it seems to fit your scene.
Try and be nice about the venue but don't go brown-nosing; these people know over the hospitality when they see it. Delve into your local scene, though, and you'll start to learn about the places to hold gigs – and the people you could potentially hold gigs with.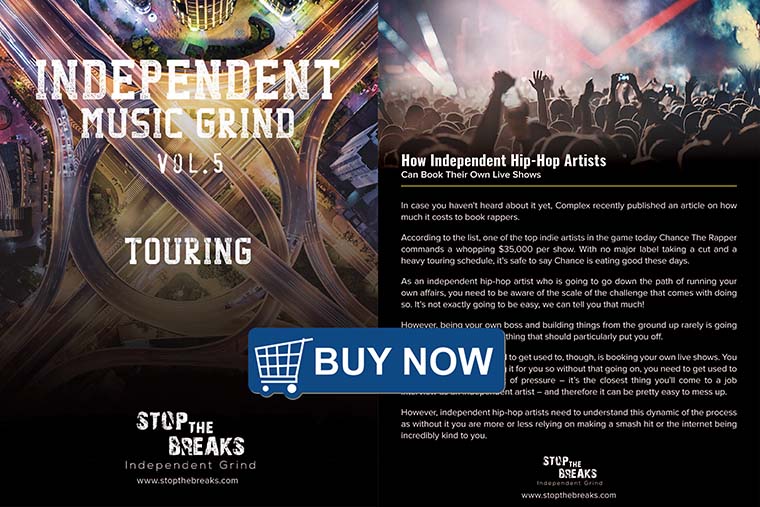 Build your brand
Next, you need to be able to catch the eye. The best way to do this is by having an easy way to establish new relationships and connections with venues and artists alike. The best way to do this is have an electronic press kit made up; this should be professionally designed and as high quality as possible in terms of the audio samples.
Make sure that, at the least, it does your sound justice. A demo is a great thing to have in there as it's likely to get you the gig if you sound appealing to the owners.
By doing gigs, your press kit will improve as locals will start talking about you and going to the gigs, reviewing you etc. this will be a great way to get quotes and testimonials about your talents; this takes time to build up, so at the start just use some easy summaries of your work – but don't make them out to be press quotes!
You also need to be able to manage the promotion side of your gig. Once you get that booking and they are letting you in, they will do as much as promoting as they can – it's up to you to push the button, though. If you are a skilled artist you can make up some badass promo flyers and leaflets etc. to hand out.
Alternatively, though, you could go to a website like Fiverr and find an artist to do it for you. There are guys on there that can help out for $5 and will really give you brilliant flyer designs, even e-mail templates to mail out there if you want to.
Use social media to promote your shows
It's all about marketing yourself properly – use social media to promote yourself. It's the biggest online tool out there and young, ambitious artists should never turn their nose up at using something like social media as a tool for promotion and growth.
Take it slow, build up a genuine headcount, and as your numbers rise and you get more responses from social media you can get a bit more ambitious with your bookings. Always make sure you are booking venues that you can get enough people to turn up and make the place a profit – a failure to do so can shatter your reputation!
Managing yourself in the industry is hard work and will usually have you chasing your tail a little bit to get to where you want to be. However, promoting yourself using the web and the power of digital tools is the first step to getting there.
This will get you noticed and ensure that venues – that you have looked at – will be suitable for you. Next, you need some samples and a press kit to help get yourself in the door in the first place. It's hard work and a tough formula to master, but when you do finally master it? You'll have plenty of shows booked all the time!