Spotify has been around for quite some time, and for any independent hip-hop artist it's one of the first things that you should probably consider looking into for your music distribution.
For many people, it's seen as the white knight to ride in and save the day for the legions of artists out there who can't break through into the infamous 1% of the hip-hop community.
Feel like your cut adrift and making a genuine success of your talents might be beyond you? Then you might want to look a bit more into Spotify.
Whilst some of the indie artists out there have been able to go through the recession pretty much untouched, the vast majority of artists have felt the pain.
Put simply, people don't have the cash to buy music at the moment – and will only invest in the biggest of names as they already know what they'll get.
Whilst a lack of experimentation in the world is a story for another day, it means that most hip hop artists need to get smart with their marketing.
2014 was a year of failure in terms of rap sales – it was estimated that sales had dropped just over a quarter – 25.1% – whilst both CD and digital sales had dropped 29 and 19.6 percent respectively.
Whilst those who had already made it in the industry don't release a song for years, the rest of those who are desperate to make a name for themselves fight it out amongst the hardcore who stick around.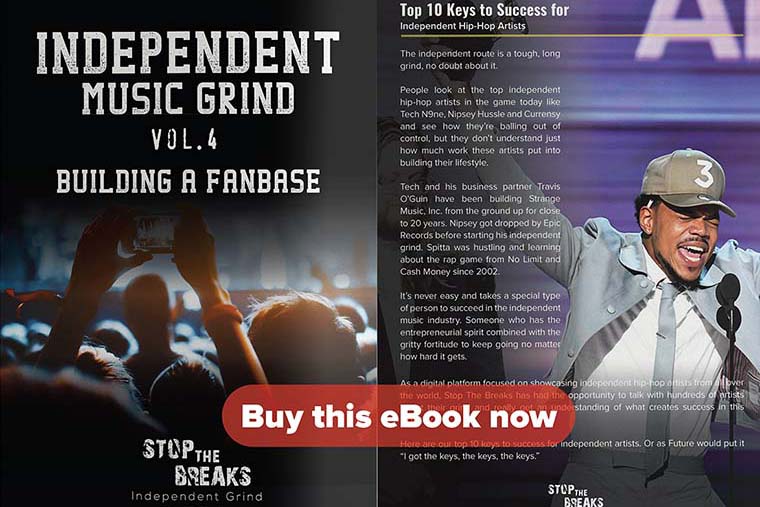 However, subscription services like Spotify are only going up – streaming services are going up, with 51.3% growth according to a report by the International federation of the Phonographic Industry.
This same report showed that a 54% streaming growth in the hip-hop and rap industries alone – this is the way forward for those who want to start making a difference to their visibility and their income. So, how can Spotify be the solution to these woes?
Let's take J.Cole as an example. He's already making a killing with Spotify, with 15.7 million streams through the engine for his third album released last year, 2014 Forest Hill Drive.
He was able to pull in around 10,466 sales from streaming in his first week alone, not to mention he scored the biggest first week sales for a hip-hop artist when 2014 Forest Hill Drive managed to move 371,000 copies.
J.Cole isn't the only one to get success from this streaming instrument, however. Kendrick Lamar has used the power of streaming – and Spotify in particular – to grow his list of listeners. In fact, after he performed with Imagine Dragons his streaming rates went up a barely believable 99%.
Guys like Childish Gambino have also had success with this brilliant tool – he was able to get more than 44 million streams for his single "3005" via streaming. That's a lot of streams, isn't it? Think of the exposure that kind of interest in your music can bring you.
Spotify might not have all the answers, but it opens the doors for those who are willing to try and turn the 99% into something a little fairer. It stands as a very useful tool for restoring a bit of balance to the chances for independent hip-hop artists, so if you are looking for a way to start boosting your own name Spotify might be the way to go about it.