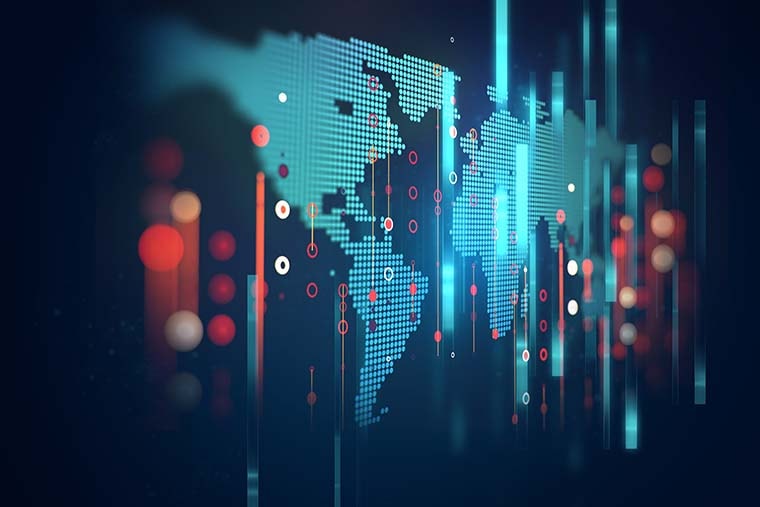 Whether you're a major label artist on Atlantic Records or Def Jam, or you're an independent artist grinding it away by yourself, building a fanbase is the most important thing to do.
Building a fanbase is what will help you make money as an independent artist – your loyal, core fans will support you by streaming or downloading your music, coming out to see you perform live and buying your merchandise.
But it's not easy.
Building relationships with your listeners, turning them from an audience member to a fan takes time, patience and real engagement.
While major label artists have the marketing resources and budget power behind them to push them on the radio, TV, billboards and magazines, independent artists need to be more savvy about where they spend their money and time on to make sure they're being as efficient as possible.
This is why marketing via online and social media is such a useful tool for independent artists.
How digital marketing helps independent artists
When you're trying to grind your way to the top, digital marketing enables you to engage with a global audience that was previously out of reach for you before the online era.
Think about the independent pioneers like E-40 or Too $hort who had to hustle door-to-door, selling their tapes hand-to-hand out of their car trunks. But even then, they were limited to their region and didn't have the luxury of being able to potentially build a global fanbase as quickly as you do now.
Digital marketing is a step towards levelling the playing field between major label rappers who have millions of dollars behind them and independent artists who are grinding it out with limited resources.
Not only do you have access to cheaper recording software and equipment to create your music, you now have websites, social media and streaming services which enable you to distribute your product to fans around the world with one click of a button.
Independent artists like Chance The Rapper, Curren$y and Nipsey Hussle, who are thriving in today's music landscape, wouldn't be where they are right now without the power of digital marketing.
I can drop a song on Soundcloud and reach 100,000 people in less than eight hours, around the world. The audience is infinite.
Chance The Rapper
Independent artists today need to appreciate their favourable position in accessibility, convenience and reach, as well as take advantage of everything they can to succeed.
Here are some steps for independent artists who want to start building a global fanbase with digital marketing.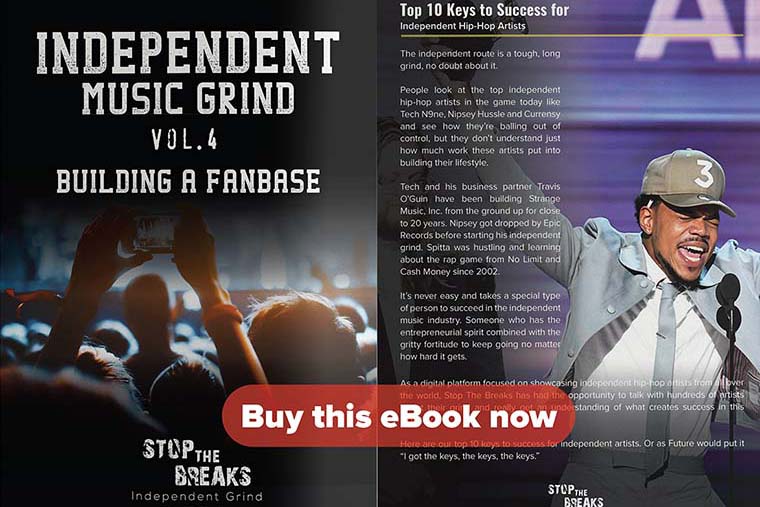 Create a strong marketing strategy
Everything in your recording career starts with a business plan and a marketing strategy. You can be making the dopest music in the world but if you're not distributing and promoting it to the right people, what's the point?
Your first priority as a serious independent recording artist should be to create an overall strategy which provides a comprehensive overview of all your promotional and marketing efforts as well as your goals in the rap game.
Having a strong marketing strategy will not only be helpful for you and your team, but it'll help create opportunities for potential investors and sponsors.
It can also help if you're looking to partner up with a record label who are increasingly looking for artists who can build their own fanbase, market their music and promote their own brand.
Design your own website
Having your own website is the most important part of your digital marketing plan. Your website is the central hub for everything your brand puts out online, including music, merchandise, touring schedule, contacts details and more.
Facebook, Twitter, Snapchat and all those social networks are extremely helpful in building up a fanbase, but their main purpose should be to drive traffic back to your website which you control and manage.
The main reason for this is because you don't own Facebook or Twitter.  You're just renting from them. You're at the mercy of Twitter, YouTube, SoundCloud, Bandcamp or whatever site you're using to distribute and promote your music.
For example, Chance The Rapper has one of the biggest social media followings across all platforms. He  could very easily just focus on putting music on Apple Music or SoundCloud and promoting it on social media.
However, Chance still owns his own website: chanceraps.com. This is where he posts up his touring schedule, non-music related campaigns such as his "Support Chicago Public Schools," latest music video, mixtapes, merchandise and whatever else he wants to put up.
Provide content to your target audience
Once you've created your marketing strategy and launched your own website, the next step should be to provide regular content to your target audience as a way of engagement.
Regular content typically means more music, but remember you can also use photos, blog posts, behind-the-scenes video, interviews and all sorts of digital content to engage with your fans. Kanye and Lil Wayne were masters are consistently providing great content to their fanbase in order to hype up an upcoming album.
As an artist who is constantly pushing the culture forward, Kanye wasn't satisfied with the conventional album marketing method – dropping singles and hitting the radio circuit. He wanted to take it back to the core, back to just good music for the fans so he started the GOOD Fridays series.
Each Friday became an event with fans waiting on what Kanye would drop on us next. With these tracks, he was preparing us to expect the unexpected with the album, he got us thinking – if these are the throwaway tracks, what cuts are going to make the final project?
Similarly, Lil Wayne used his legendary mixtape run to hype up Tha Carter III release. Between 2005 and 2008, Weezy appeared on hundreds of guest appearances and released a handful of mixtapes – including the classics Dedication 2 and Da Drought 3. He continued to expand his fanbase by collaborating with a wide range of artists like Devin the Dude, Twista, Kanye West, Fat Joe, Christ Brown and plenty more.
Lil Wayne gained the audience's trust by making sure that every 16 he spit was fire and that every mixtape he dropped was dope so that when the time came for him to sell his product – Tha Carter III – the fanbase he had cultivated over the years came out to support him. 1,005,545 of them in fact.