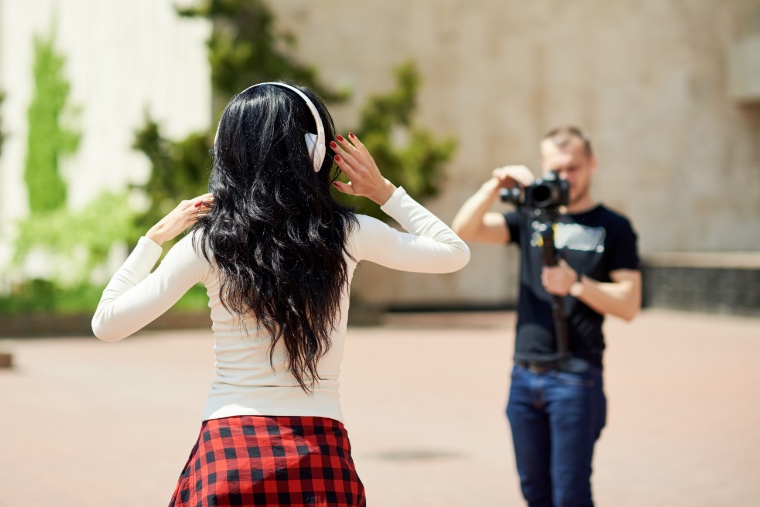 Our fast paced modern lives are greatly reliant on technology, which means that it's crucial to choose efficient, flexible, and convenient tools for daily use. There are thousands of options to select from when it comes to purchasing Bluetooth headsets, but the key is to select the ideal device based on personal needs and criteria.
Online marketplaces such as eBay and Amazon make it easy to gain access to dozens of options at the touch of your fingertips. What should you look for when perusing the different Bluetooth headsets available?
Though headphones may oftentimes feature similar functions and buttons, all Bluetooth headsets are different. It comes down to performing the right amount of research to compare the different options available while weighing the risks and advantages of each make and model available on the market.
For example, if you require the use of headphones for your studies as a college student, making the right selection is crucial to aiding your work. Though you undoubtedly wish that you could skip or delegate the task of comparison shopping for Bluetooth headsets, taking the time to immerse yourself in the search will allow you to select the perfect product that meets or exceeds your expectations. FInd out what are the top 5 headphones to buy in 2022.
What To Look For In The Perfect Headphones
The Internet is filled with products that would undoubtedly work for your needs. However, it's not enough for the headset to sound good on paper because it also needs to hold up to daily use over the months and years. Low-quality headsets will only last a short amount of time, and if you choose to invest your hard earned money, it makes sense to do so knowing that your chosen headphones are versatile, long-lasting, and of great quality. Below, you will find the top features and functions you should consider before making your purchase!
There are different options to consider when it comes to charging Bluetooth headsets, but it's recommended to select one that uses a universal charging port. A pair of headphones with a USB-C or micro-USB charging port offers an easy way to charge your device using an existing cable that also doubles as a charger for your smartphone.
If you find that your headphones constantly fall off, try selecting a design that has easy to secure ear hooks or loops. This will eliminate the potential for losing your new pair of headphones while performing daily activities. After all, if you decide to splurge on a pair of new headphones, it's crucial to know that it's safe and secure enough for regular use.
Depending on the type of sound you choose (mono, stereo, and HD), you will find the price of Bluetooth headphones fluctuating. Mono is the most affordable as you will only hear sound coming out of one ear. It's a great option for those busy driving on the road as it allows a person to hear what's happening around them.
Stereo and HD sound headphones are best reserved for those looking to listen to podcasts or music. These headsets are more expensive, but well worth the investment for entertainment purposes.
Any controls that your headphones contain should make sense for your application. Voice command is a great feature that allows you to gain full control of the device while still remaining hands-free. Of course, there are other options available for control, but voice command is the most popular modern approach.
It is cumbersome to have to manually handle changing tracks when listening to music, for example. For this reason, a built-in voice command function can help increase the usability of the device tenfold.
The fewer parts that a pair of headphones has, the better! For the most part, all you really need are charging cables and a decent case for your headset, so anything beyond that is just unnecessary. There are headphones out there that may require you to disassemble after use, but those are ones you should avoid as they're cumbersome and it's easy to lose potential working parts.
New headphones are usually purchased as a means for entertainment such as listening to favorite music or podcasts. This means that most headsets are used throughout the entire day, therefore, comfort and usability should remain high on the list of requirements. Remember, most headsets are also used for talking on the phone, issuing commands or other tasks, which is why comfort plays such a crucial role in deciding which make and model is ideal for you.
Regardless of how great of a capacity a battery has, most headsets require regular charging in order to function. This means charging time as well as the actual capacity of the  battery should always get taken into account when making your final purchase. For the most part, Bluetooth headphones can usually last anywhere from four to five hours on one charge, but that's subject to change depending on a wide variety of different factors. Usually, if battery life is important to you, spending a bit more money will get you a better and longer lasting device. Cheaper headsets don't usually hold their charge for too long and may require timely replacement in just a few short months.