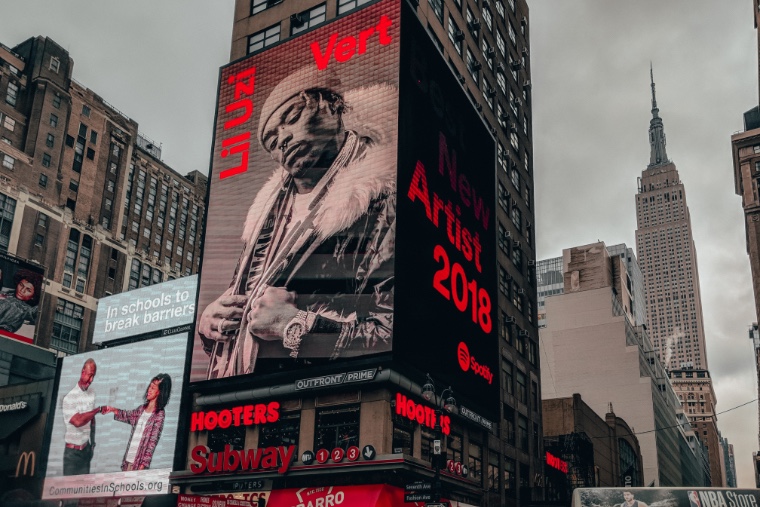 Music is what unites people across borders. Even when you do not understand the lyrics of a song, it is not hard to love it for its music. Music is powerful enough to have you grooving to it no matter what. Every year countless songs are released, and only a few of them make it to the top of the billboard. You can tell a song is being loved by people around the world when it tops the charts in the US. Songs trending in the US can be easily spotted on the radio of any other country, however, rarely does it happen that foreign language songs make it to the American radio stations and top charts in the US.
Several foreign language songs have made it to the billboard in the past and will continue to do so as music enthusiasts become more experimental with their music choices. If you are curious to know about foreign language songs that became a hit among the American audience, this article is for you. Without further ado, let us get into it.
1) Despacito
Unless you were on a long digital detox, you must have heard this song at least once, considering how famous it was a few years ago. Not to say it is not still popular, but this song took the world by storm when it was released back in 2017. It also became super popular on YouTube.
Despacito by Luis Fonsi and Daddy Yankee, Feat. Justin Bieber garnered praise from music lovers around the globe and went on to the top of the billboard and other music charts locally and internationally. It is amongst the most successful Spanish songs ever. Having two versions, one entirely in Spanish and the other featuring Justin Bieber and including English verses as well, Despacito remained on the top spot in the charts for a whopping 16 weeks in 2017.
While it is important to keep up with the music trends worldwide, it is also crucial to adhere to college assignment deadlines. However, with online writing services, this task becomes easier than ever. Today there are many online translation services that effectively translate research papers, essays, or any other text written in any foreign language. Pick Writers is one such company that helps you avail of translation services conveniently. Students should consider checking out this site for all their assignments requiring translation services and get the work done at an affordable price.
2) Life Goes On
If you are a fan of Korean music, this will make you happy. Life Goes On by BTS, released in 2020, made it to the top of the Billboard Hot 100. Considering the immense popularity of BTS across the world, especially in the US, it was shocking but not surprising that the song was streamed 15 million times only in a week. Here are  some facts about BTS that may interest you:
BTS is the most popular K-pop band in the world at the moment.
It has quickly gained popularity amongst music lovers.
BTS has established itself as a brand that releases one hit after another.
Given the avid fan base of BTS, the love for Korean music and culture is growing.
3) Macarena (Bayside Boys Mix)
The next foreign language song on our list that topped the billboard and had people hooked
is Macarena (Bayside Boys Mix) by Los Del Rio. Released in 1996, Macarena remained at the top of the Billboard Hot 100 for almost fourteen weeks. The original version of Macarena was all in Spanish. However, it was the one having English verses – the Bayside Boys Mix version that went on to become a massive hit. Today you can translate song lyrics easily using tools available online. This will help you to understand the true meaning of the song and connect to it on a deeper level.
Final words
Nothing brings people from around the world closer than music. The love for music surpasses all language barriers. There have been many foreign language songs that have topped charts in the US and received humongous love worldwide. These songs have been a testament to the fact that you do not need to know the language of a song to like it.
Author: Caitlin Ganz
Caitlin Ganz is a writer and an entrepreneur. She has extensive experience writing articles, essays, blogs, and reports. She also runs her blog to guide students in improving their writing skills. Caitlin is a music enthusiast and prefers listening to Korean songs.