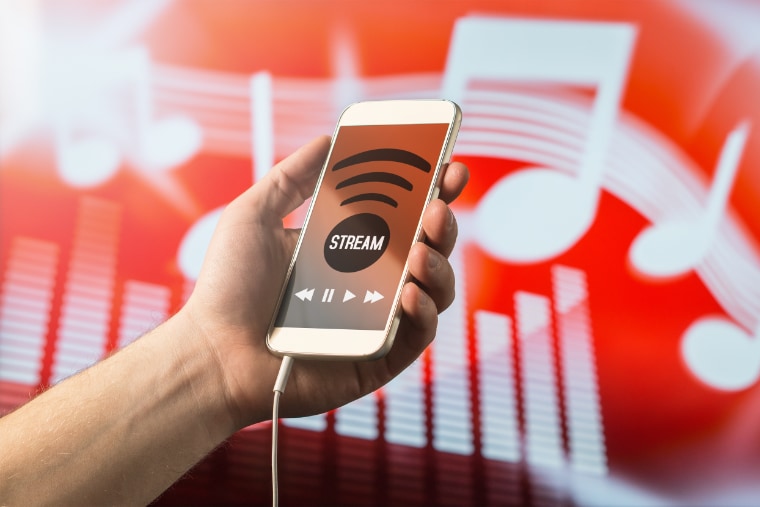 Would you rather take anti-anxiety drugs or listen to music?
In a recent study, scientists observed patients right before surgery. Half of the patients received anti-anxiety drugs, while the other patients were only able to listen to music. In the end, the patients listening to music were calmer than the patients that were taking the anti-anxiety meds.
It just goes to show that music can make any situation better. If you're ready to invite the healing power of music into your daily life, we can help. We've put together a short guide highlighting the best way to listen to music on your phone.
So take a look! You'll find out how to have the best music experience possible, only by using your phone.
The Best Way to Listen to Music
Safety first. According to the World Health Organization, 1.1 billion people are at risk of developing hearing loss because of loud music. To prevent hearing damage, you'll want to make sure you're using safe listening levels.
Here are a few safe listening tips:
Control the volume mid-song
Take breaks
Use headphones, not earphones
Find noise-canceling headphones
Avoid maximum volume levels
If the song you're listening to changes volume levels, you'll want to have a way to easily adjust the volume mid-song. Next, the best way to listen to music on your phone is with headphones, not earphones.
The problems with earphones are that they sit too close to your eardrum and aren't good at blocking out background noise.
Instead, we suggest using noise-canceling headphones. This way, you won't feel the need to turn up the volume to block out unwanted sounds.
Find Songs You Don't Know but Love
Have you ever fallen in love with a song, but you aren't sure what it's called? When you don't know a tracks name, try to recall a few of the lyrics. A lot of music listening apps and streaming sites have upgraded their search engines to locate songs with only a few words.
Oftentimes, you'll discover that the lyrics you remember, are the title of the song itself. The upgraded search functions are usually available on web apps, as well as on your mobile phone. You can also locate the song's names by using any online search engine, like Google.
Let's say for instance you remember hearing a song that said something about "good girls go bad", but that's all you can recall.
Without knowing the track's name, or the artist of the song, you can simply search, "song lyrics good girls go bad". The results will show you that the song you're craving is "Good girls go bad" and the artist is, "Cobrastarship".
Use Your Phone for Driving Music
Trying to find songs on your phone while you're driving is never a good idea. Instead, decrease your driving distractions by already having your music set up before you pull out of the driveway.
Here are a few tips to have the best music experience while driving:
Use music apps
Download songs
Get premium features
Are you looking to download music for free? If so, this link can help: https://setapp.com/how-to/how-to-download-music-for-free. Next, if you're going to be streaming music, look for music apps that offer premium features. When you get premium features, you can cut out commercials and customize your experience.
Find New Music That Speaks to You
If you want to find new music that touches your soul, you'll need to do a little bit of research. Here are a few tips to help you dig up the best tunes on your phone.
Use music review sites
Consult the internet
Look up soundtracks
First, you can begin by searching for "best of" lists. Let's say for instance you want to find some oldies but goodies. Simply search "best of the 80's", and you'll be well on your way to having great tunes all day long.
Attach the words "best of", to almost anything, to start finding some of the coolest playlists around. "Best of movie soundtracks", "Best of hip-hop", whatever you're into, there's a "best of" list for it. For instance, if you have a certain genre in mind, like rock and roll, you can search, "best of rock and roll".
Streaming and Social Media
Will you be listening to your music from a streaming website? If so, you can search for playlists that your favorite artist created.
You can also customize your playlists and share them with your friends.
A lot of streaming platforms get their playlists from social media. Since you already use your phone for all of your favorite social media platforms, it'll be easy to stay up-to-date on the latest and greatest songs. Twitter and Facebook are popular social media sites for new songs to go viral on.
Hard Drive and Cloud Storage
As you begin collecting songs you love, you'll want to make sure you're conveniently organizing them. If you download a large collection of MP3s on the hard drive of your phone or computer, we suggest storing them online or in the cloud.
A lot of streaming services will have features that allow you to save your music in the cloud. When you save your music to the cloud, you're able to browse and stream your favorite songs, no matter what device you're listening with. This means a song you have downloaded on your computer, once saved to the cloud, will be available on your phone.
Get Ready to Rock
It's time to start jamming! Now that you know the best way to listen to music on your phone, you can begin to build your playlists.
Whether you're into rock, pop, hip-hop, or something else, listening to tunes throughout the day is always a good thing.
We hope our article was able to teach you at least 1 new thing when it comes to enhancing your music experience. For more ways to have the best time, explore the rest of this site. You'll be glad you did.