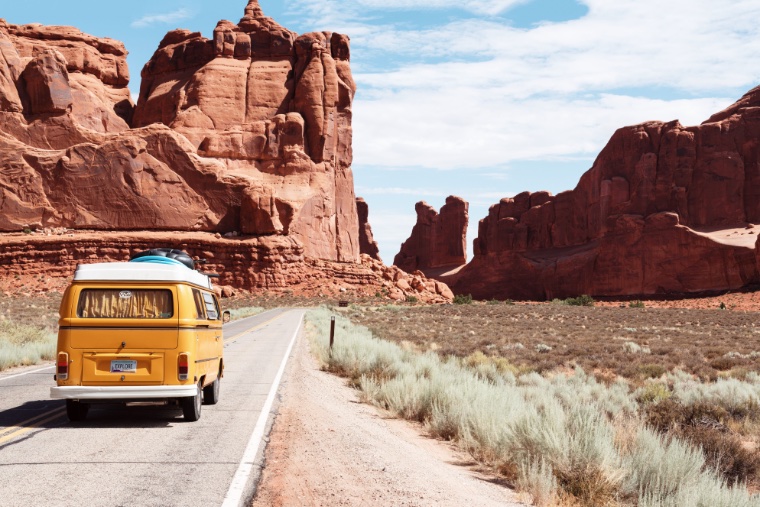 Introduction
During the ongoing COVID-19 pandemic, international borders mostly still remain shut. Without the option of traveling overseas for holidays, there has been increasing popularity in local camping expeditions. As lockdown restrictions are gradually easing, many are interested in exploring the wilderness and connecting with nature through camping expeditions.
If you are a camping newbie or haven't been on a camping trip for a long time, don't worry! Here are a few tips that could help to ease you into your camping trip. These tips can be helpful for first-time campers who have no idea what to expect.
Location
You might choose to go to recreational campsites or natural reserves depending on various factors. Some factors include whether you are bringing your pets or kids along, or the kinds of activities you are looking forward to.
Take reference from maps to find less crowded areas. For instance, one of the most popular national parks in Britain is South Downs National Park with 2.31 million visitors in 2019. In order to avoid the crowds, zoom out of your map to view the vicinity of South Downs and camp at less crowded areas. You will still be able to enjoy the picturesque view without the crowds.
Alternatively you can consider dispersed camping at certain nature parks as long as there is no signage disallowing camping.
Things to pack 
Before purchasing a tent, consider its size and season rating. The size would depend on the number of people housed in the tent, while season rating refers to how well the tent does in keeping you from the weather and its natural elements. Certain tents retain heat better than the rest, which is useful during cold seasons. If you like camping all year round, a four season tent will be helpful in combating all sorts of temperatures and climates that vary throughout the year. In addition, sleeping bags can be used in a tent. To enjoy greater comfort, sleeping pads can be placed to provide a softer surface which acts as a bed.
Bring along a torchlight, batteries, a first aid kit, insect repellant, a lighter for campfires, sunscreen and extra clothes. It would be good to bring along hardcopy maps just in case digital map applications fail.
Use plastic bags to hold general waste instead of littering, and dispose of the plastic bags responsibly. This applies to restroom needs as well. In an event where there are no washrooms available, never go in small bodies of water. Ensure that all human waste is deposited 200 metres away from water bodies and in a cathole that is 15 to 20 centimetres deep.
In light of the pandemic, pack face masks, hand sanitiser, anti-bacterial wipes, and follow safe distancing measures. Face masks are essential as you might come into close contact with others during your hikes.
Purchase or rent gear which is financially practical for yourself and your household. If it is your first time trying out camping gear, consider renting instead of making a purchase. This way you will be able to know your likes and dislikes. A highly recommended item is the chairs found over at theexpertcamper.co.uk/furniture/chairs/highlander-outdoor-moon-chair.
Food
You may choose between cooking on-site or bringing ready-to-eat meals. Cooking on-site will require a campfire or a campstove. Do not forget to eat nutritious food and I'd recommend you read this site for health tips. 
People to invite
Considering the current pandemic, there needs to be careful consideration of who you invite to the camping trip. Based on the health principles we have been applying, it would be recommended if you camp with only people from your household.
Camping can act as a means of family bonding. These days, with lessons moving online and the increased popularity of mobile devices usage, children tend to spend an increased amount of time on their electronic devices. Taking them on a camping trip should encourage them to spend more time with their loved ones and forget about their devices for a few days. You could plan activities such as sports or hiking adventures that keep the children entertained.
Ultimately, camping with your friends of different households can still be done. Throughout the camp, ensure that you keep at least two metres apart from one another and do not share tents with those that you are not quarantined with. Keep face masks on at all times, and use disinfectant wipes when necessary.
Safety
Share your whereabouts with those you are camping with, even if you are camping alone. If possible, use your mobile device to share your location with your family or friends before you go on hikes or swims. Bring a portable battery just in case your phone battery runs flat. At certain locations, the signal might get exceptionally weak. Hence, it would be handy to have applications such as Google Maps or Gaia GPS which allow users to use maps when offline.
Do research on the necessary precautions to take. Be it to be aware of poisonous plants or the presence of animals or insects that might pose a threat.
Be wary of open flames in the wild as it may get out of hand. Always be present when a flame is being lit, and put out the fire once its purpose is served. One should never leave a flame unattended in the wild. Before starting a flame, ensure that there is water nearby to put out the flame. After a flame is being put out, ensure that it does not reignite.
Conclusion
These are some camping tips to get you started. Camping can be an extremely fun activity if precautions are taken and rules are abided by. If unsure, either check on the Internet or ask the local guide in charge of the campsite. Pack light, stay safe and have a great camping expedition.