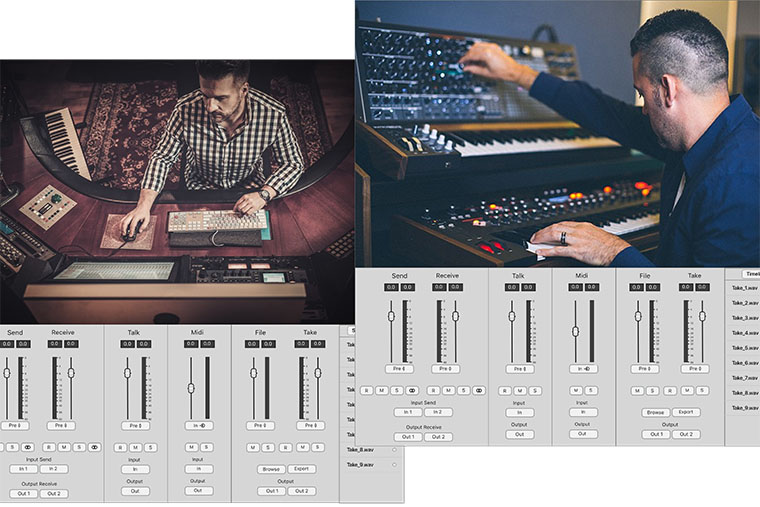 Production is flickering back to life, after a sudden shutdown. But putting a show or series together completely remotely demands specific tools. As teams race to complete projects in a new remote regime, Soundwhale promises to make the audio part of the process radically easier.
Soundwhale is a remote audio collaboration app that enables professional-quality mixing, recording, and other post-production tasks, and can work alongside your favorite DAW. In response to current challenges, Soundwhale is rolling out a new suite of editing capabilities, perfect for teams working apart but together. It's a virtual studio that lets engineers match sound to picture, and lets actors with no audio experience record their lines, all with minimal latency and no new hardware or additional specialized software required.
"Production teams are scattered and in self-isolation all around the world," says Soundwhale founder and professional audio engineer Ameen Abdulla. "They can't get expensive hardware to everyone. They have to get people without any access to, or knowledge of, a digital audio workspace like Pro Tools to collaborate. That's why we felt some urgency to launch more stand-alone editing options within Soundwhale, specifically designed for tasks like ADR."
Without leaving the app, Soundwhale allows users to:
– Record against picture
– Control another user's timeline and playback
– Manage recorded takes
– Cope with slow connections thanks to improved compression
– Optimize stream settings
– Share takes in timeline of other users
– Customize I/O for different setups
– Do basic copy, paste, and moving of audio files
– Share any file by drag and drop
– Share screens and video chat
Soundwhale stems from Abdulla's own challenges trying to perfect the post-production process from his recording studio in Minneapolis. His clients were often on the West Coast and he needed to work with them remotely. Nothing available at the time worked very well, and drawing on his technical background, he set out to fix the issues, which included frustrating lags that made work nearly impossible. Fast forward to today's harried shift to remote work, and Abdulla and his development team have focused on empowering sound-for-picture teams in ways that make life easier, not more frustrating.
"Asynchronous edits and feedback are hell," Abdulla notes. "As the show goes on, audio professionals need ways to edit and work with talent in real time over the internet. Everybody's experiencing this same thing. Everyone needs the same thing at the same time." Soundwhale is addressing this need and transforming the way audio work gets done.