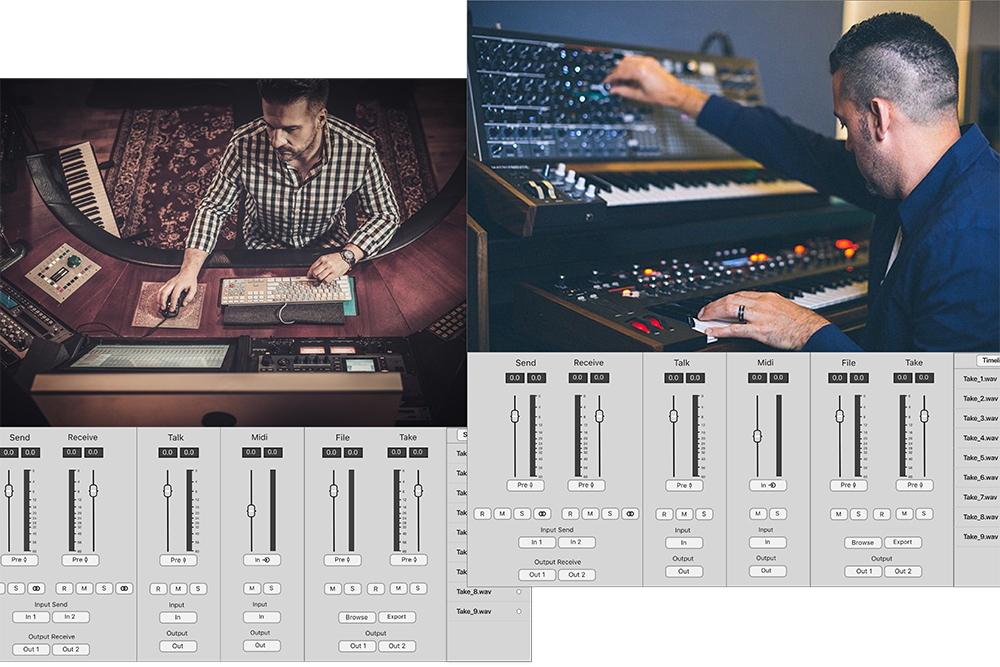 New software for remote audio collaboration with video sync launches October 10th, 2019
Remote collaboration on audio projects is not where it should be, especially when working with video. Asynchronous back-and-forth communication can kill creativity in the studio. Laggy, jittery feeds, over compressed streams, and unworkable delays distract users and ruin sessions. Soundwhale solves these issues, making synchronous collaboration, communication, and recording a reality in an easy-to-use suite for desktop (macOS) and mobile (iOS).
Ideal for sound for picture and music production, Soundwhale is geared toward all users, even those with little studio or audio experience. Users can turn their favorite device into a way to write songs, give mix feedback, record voice overs, give lessons, create podcasts, and manage complex production tasks from wherever they happen to be. More experienced audio engineers and producers can connect and stream from Pro Tools or their favorite DAW, as well as remotely control MIDI-powered instruments.
"Soundwhale grew out of a deep frustration with remote collaboration tools for audio," explains Soundwhale founder and longtime audio engineer Ameen Abdulla. "I needed things to work with and for clients, and nothing did." Abdulla decided to build the tools he needed himself.
Soundwhale promises a better experience for anyone trying to figure out a sound project when they can't be in the same room together. Users can connect over the network and listen to the same audio, communicate, and make changes during the creative process in real time, through audio, video, or text chat. Post-production mix reviews can occur from a distance, as the client will receive a live audio mix that's locked to picture. Any changes to the mix will happen in real time as the client gives direction to the mix engineer.
"It streamlines the process dramatically and keeps the creative excitement alive in remote work," Abdulla says. "This can improve both the end results and the relationship between collaborators."
Soundwhale is available via iOS and macOS as a monthly subscription. For full features and info, see https://soundwhale.com.