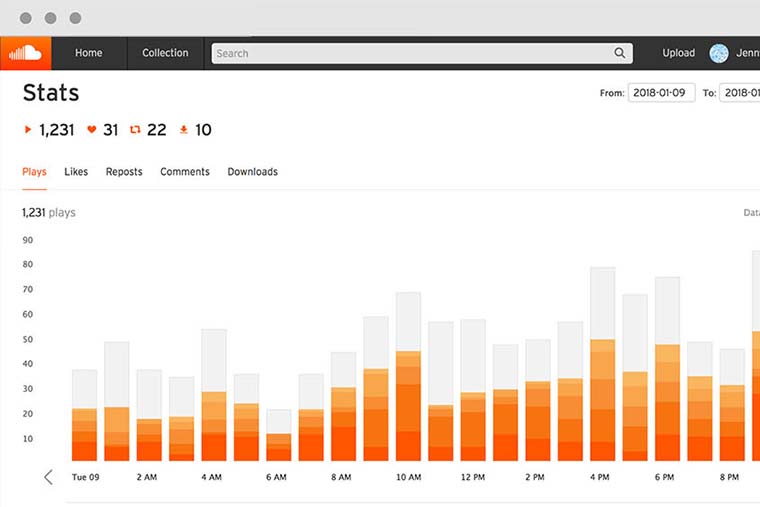 Independent artists pay attention! SoundCloud is rolling out real-time stats for its creators – a range of stats, including plays, likes, reposts, comments and downloads are now updated in real-time, allowing you to view track performance and listener engagement as it happens and gain instant feedback.
Share your stats across your networks – Your plays, likes, reposts, and comments are shareable in one easy-to-read image with the SoundCloud Pulse app.
Seamlessly share your unreleased tracks – Reward super fans, invite other creators to collaborate, or give industry influencers an early listen with private sharing.
Understand how SoundCloud gets you plays – View how many of your plays come from our recommendation features like Related Tracks, Stations and The Upload.
Learn which listeners share your tracks – New playlist stats show who's sharing your tracks in a playlist and how many plays come from it.
Access stats with the SoundCloud Pulse app – Now you can see your top listener, top city, and top country anywhere, anytime.
Enjoy the refreshed visual experience – The redesigned interface makes managing your stats and growing your audience way easier.