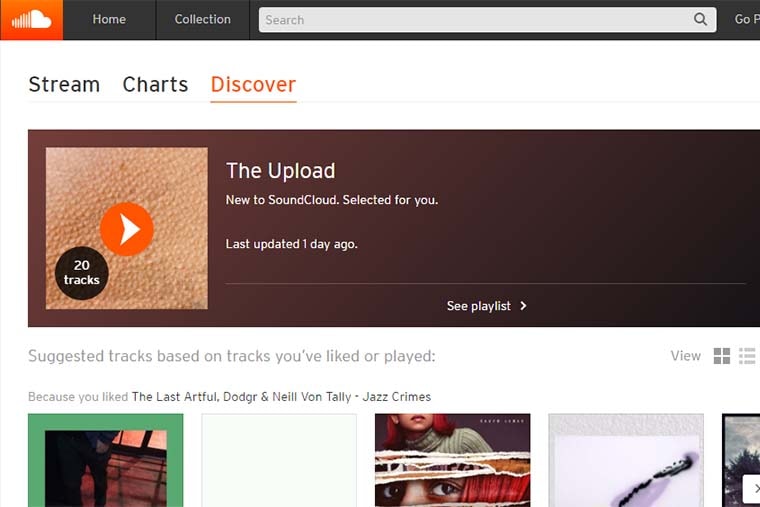 Streaming platform SoundCloud has just launched a brand new discovery feature called The Upload which will bring users a personalised list of the hottest new music that have been uploaded.
With a constantly expanding mix of music uploaded to SoundCloud every day, we've now made it easier to filter through it all. The Upload is all about surfacing more of what you're into, or what you might be, and is the go-to destination for a regularly updated, bespoke playlist of new music relevant to you.
You can find The Upload via the Discover tab on the web version, and via the Search tab on iOS and Android. The feature works by recommending tracks that have been uploaded to SoundCloud within the last few days based on what you like and listen to.