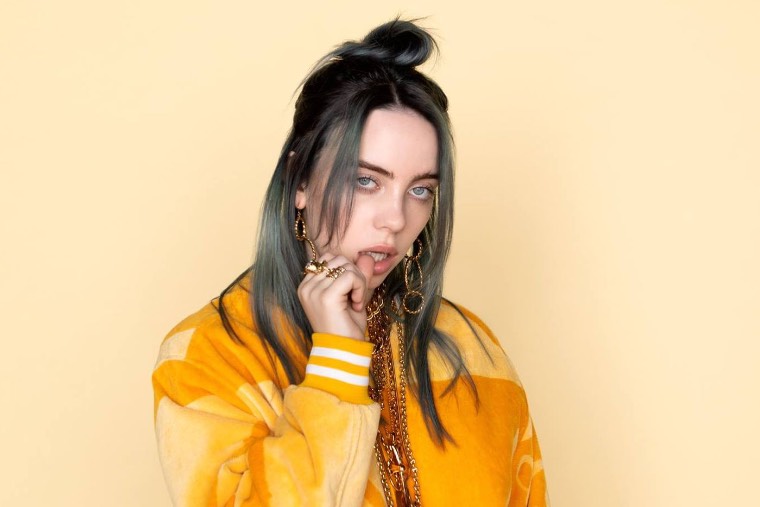 Love Billie Eilish? Well, you're not alone, as so do we—along with millions of other fans around the world!
Billie is an absolute rockstar and has been since she was just a young teenager. By age thirteen she was already writing music well beyond her years. But she's managed to stay steadfast in her true self throughout all the fame. She isn't one to say something she doesn't believe and she always speaks in the most authentic way.
When Billie first took the music world by storm, she really surprised us all. She wasn't just some little pop princess who sang cookie-cutter feel-good songs. Instead, she embraced her gothic and dark side, singing about emotions that many people often just keep stuffed away. Because of how different her first album was, she managed to really stand out and draw in a whole range of fans—from young kids to the elderly and everyone else in between! She even got to connect with her own childhood crush Justin Beiber!
A lot has happened since Billie released her first album. She's growing up and getting ready to drop her second album really soon. However, we can relive Billie's first album with these classic merch items, such as the billie eilish figurines, and create a time capsule of one of the most important periods of Billie's musical journey.
Here are all the merch items we highly recommend you get your hands on!
1. The Bad Guy Doll
Possibly one of the coolest songs that ever was, Billie's swagger is perfectly captured in her Bad Guy doll. Standing at 10.5" and including all the details from the music video—from the yellow hoodie to blue hair, this doll really does look like a miniature Billie! Plus, it comes in an eco-friendly box that really creates the scene and makes for a one-of-a-kind. Collector's item.
2. When The Party's Over Figure
Another incredible song that Billie blessed us with during the first album was When The Party's Over. Perfectly replicating the music video, this doll figure captures the details such as the crying mascara, all-white outfit and set up in a diorama ready for display. Situated next to The Bad Guy Doll, these two boxes really highlight the emotional journey Billie took us on during her first album.
3. All the Good Girls Figure
This is probably one of the most sought-after pieces of Billie merchandise so make sure to act fast if you are wanting this epic collectible. Based on Billie's All The Good Girls Go To Hell music video, the outfit on this figure is absolute fire, with an epic black feather ensemble that pops out of the dioramic display. It truly represents the music video perfectly and is a super epic piece of Billie swag to display. '
4. The Billie Eilish Puzzle
We all have some extra time on our hands still, so why not kill some time with an epic Billie Eilish puzzle? Using an image from her first concert tour, you can keep reliving the magic of her first album performed live while putting it all together—and why not have her album playing in the background while you're at it?
It's not long until we will be blessed with the second chapter of Billie's music. But until then, these Billie Eilish merch items will keep us reliving some of her greatest hits and moments so far and help establish an epic base to collector items so you can commemorate it all. And if you know a die-hard Billie fan, why not grab these now to surprise them with the coolest Christmas gift, too?