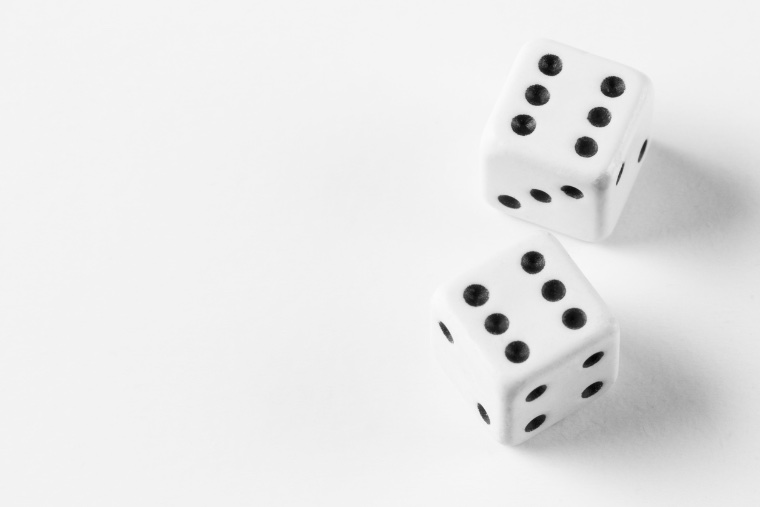 The Nordic countries are an exceptional example thanks to their strong and innovative economy, egalitarian society, and very transparent institutions dedicated to providing greater life standards to its citizens. Is not difficult to understand why these countries are consistently on top of the happiest countries in the world.
Surprisingly, gambling is a relatively common activity with 60 to 80% of the nordic population gambling at least once a year. But contrary to countries with similar gambling prevalence, barely  2,3% of its inhabitants suffer from problem gambling.
With many reasons used by people to gamble ( mostly as a stress reliever, or reality escape)  nordic people find in gambling a way to connect with their peers and as a rite of passage for its youth.
This particular element has called the attention for many studies revealing interesting facts that can be compared to those gambling countries in the lower scale of happiness. However, these studies also reveal an increasing level of problem gambling-related to a certain form of gambling and its accessibility to the public.
Gambling Culture
Nordic people are well-reputed gamblers, famously known for being fearless and hyper-aggressive in their play. Historically living against all odds, with harsher winters and scarce resources, their success would not be achieved being risk-averse.
But gambling is not only a place to exercise their talents. Nords usually have an introvert demeanour, but love being social. Gambling has been a perfect catalyst to fuel with joy their gatherings, and even a rite of passage for many teens coming to age.
This has made gambling a fairly common leisure activity in the Nordic countries, with past record gambling participation rates varying between around 60% and 80% among adults.
Reasons to determine why Nords seek to gamble are well described in a study entitled "A systematic review of psychosocial risks for gambling and problem gambling in the Nordic countries". When analyzed separately each country offers a different perspective being also contradictory when making comparisons.
One clear example is Finish studies. These have determined that loneliness has been the main reason why they start gambling. Interestingly loneliness is not associated with problem gambling disorders
This contrast to Norwegian studies where social support is what enforces a compulsive gambling behaviour and loneliness is the reason that decreases it.
Cases from Sweden addressed the gambling lifestyle and revealed the importance for aspiring gamblers of "feeling of fellowship, togetherness, belonging and community"
Despite the social component having an important role in when it comes to gambling, there are other variables of influence when it comes to problem gambling.
Regulations
The gambling industry in Nordic countries is heavily regulated and monopolized, something contrasting compared to the EU. Those integrated to the organism are in conflict with the general consensus of seeing gambling as a taxing revenue while unaffiliated nations keep strict enforcement over the treasury benefits.
Norway is particularly famous for its state monopolies with only 2 company offering its gambling services:
● Norsk Rikstoto (parimutuel betting dedicated to horse racing)
● Norsk Tipping (National Lottery)
Anyone another source of gambling is prohibited and heavily punished.
Sweden's Svenska Spel Once held the industry's monopoly. Since 2019 Sweden has opened the market for CasinoGap operators but its strict conditions have made more than one to reconsider the move.
Finland – its gambling industry shared through 3 state operators:
Raha-automaattiyhdistys ("RAY") (Finland's Slot Machine Association)
Fintoto Oy (parimutuel betting specifically tied to horse racing)
Veikkaus Oy (Finnish National Lottery)
This was until 2017 when all three providers merged under Veikkaus Oy and created the sole Finnish gambling monopoly.
Denmark introduced a licensing system in 2012 for online gambling on sports betting, gambling machines and card games. This called for evaluating the effects of regulating the gambling industry because of the increasing number of local illegal providers. The move allowed registration of an increasing kind of problem gambling but with average gambling spend remaining the same.
Iceland is the only Nordic country without a state gambling operator. Instead, all gambling activities are restricted to non-state institutions and charity organizations with a license for Lotteries and its various forms.
The Addictive Nature of the Game
It is known that some gambling forms are more harmful than others. The more frequent and intense stimulus has the player over its dopamine production, the more addictive that particular gambling form will be.
Slot machines earned the infamous reputation of being the most addictive form of gambling because of its immediateness and direct contact with customers. Lotteries, because of the sparseness of its events are the least of them.
For the Nordic countries, the following figure shows how problem gambling is affected by the popularity and regulation over these forms.
| | | |
| --- | --- | --- |
| COUNTRY | MOST POPULAR GAMES | PROBLEM GAMBLING % |
| Norway | Scratch cards, number games, harness racing and sports betting | 3,2% |
| Sweden | Lotteries, number games, harness racing and horse racing | 2% |
| Finland | Lotto, slot machines and scratch cards | 3,3% |
| Denmark | Lotteries betting, online casinos and slot machines | 3,2% |
| Iceland | Lotto, lotteries and scratch cards | 2,5% |
Sweden and Iceland have a major preference over lotteries resulting in lower levels of problem gambling compared to the others where slots machines were prevalent. With the recent launch of SpelPaus, gambling treatment became a lot easier.
Final words
For Nordic nations, providing wellbeing to their citizens is a non-negotiable priority and the reason for their current success addressing problem gambling. State monopolies are aware that the social cost of problem gambling far exceed the benefit of its taxation over private operators
Despite having the heaviest regulations, the Nordic model proves effective and gambling levels are at maximum peak with a minimum and stable toll over its national health. Pressure from other gambling countries to open their markets and lax their regulations becomes contradictory when these can only protect citizens with restraining measures over operators activities.
The protection and welfare of a country's people cannot be delegated to others if this means a lessening of their quality of life and protection. Gambling can be a source of happiness and bonding for people thanks to its social perks. but like medication, strict supervision must be addressed in order to prevent a bitter ending.