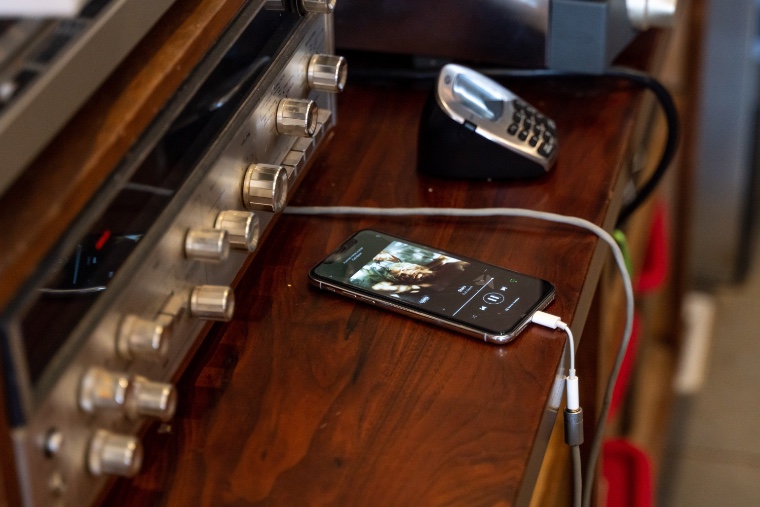 Becoming a music producer takes more than tons of talent. Since the music landscape is more competitive than ever, you need to find ways to stand apart in the crowd. It can be challenging for new artists trying to create a niche because they have to compete with established musicians and budding stars.
Spotify promotions can give you a winning advantage when it comes to visibility, outreach, and popularity. While there are several streaming platforms in the market, Spotify continues to go strong, with a massive share of 31% of the global followers. It is far ahead of the closest competitors, such as Apple Music (15%) and Amazon Music (13%).
You can imagine how important it is to promote your music on Spotify as an aspiring producer. You can do a lot with your presentation on this streaming platform, from artwork to playlist promotion. But uploading music on it isn't as simple as with SoundCloud or YouTube.
You have to offer more than great music to get a place and consolidate it. We'll share a few practical tips for first-time musicians looking to ace Spotify promotions sooner than later.
Get a Head Start With Spotify Plays
Did you know that Spotify has more than 11 million creators and artists on board in 2023? You cannot expect to be visible as a newcomer, even in your genre, with such competition to beat. How will anyone know that you produce excellent music unless they spot you on the platform?
Fortunately, you can use providers like SpotOnFIRE to buy real Spotify Plays and get a head start with your promotions. They push your track up and make it visible to users.
According to Spot on Fire, buying followers is like advertising your brand and music on Spotify to ensure more people can see them on the platform. Also, more followers create an illusion of popularity, which gives you a better chance of being streamed by users.
They may eventually become loyal fans if your art resonates with them. The process is simple, so you need not stress about navigating multiple steps to get started.
Build Your Brand
Getting noticed is only half the work for new artists looking to win the Spotify marketing game. You also need to build your brand to create a distinct identity and a unique voice. A brand persona makes you recognizable and relatable even as a beginner trying to make a noise amid a crowd of producers.
Here are a few steps to gain a branding advantage:
Your profile is the first thing people notice on Spotify. Ensure it is strong and unique enough to catch the eye. Work on elements such as a short and simple bio, an impressive cover image, and appealing shots. Add updated social media profiles for extra credibility. You can also highlight your recent releases in the Artist Pick.
A branded playlist is another feature to impress your target audience on Spotify. Branded playlists include your brand logo. Further, you can include songs replicating your personality and connecting with your audience.
Choose a Search-Friendly Artist Name
A search-friendly artist name is another significant part of the Spotify promotional strategy. After all, users are more likely to find you in searches and explore your playlists if you have a unique and interesting name.
Be Consistent
As a beginner in the industry, you may not know that Spotify works on an algorithm when it comes to recommending new music and playlists to listeners. The algorithm is designed to retain them through the best music, much like engaging visitors on social media platforms. Spotify rewards musicians who engage with listeners and entice them to stream songs and dive into new releases.
Hooking your listeners is not a big deal, provided you are ready to produce good music and deliver it consistently. Think of creating tunes worth returning for because retention keeps you ahead of the platform's algorithm. Find your niche and be consistent with regular releases to build a robust fan base as a fresh artist.
What Next!
Nailing Spotify promotions is not about spending a fortune on them because you may not have a hefty marketing budget as a beginner. You can take a more organic approach with these simple steps and achieve effective and sustainable results for your brand and music.
Besides following these basics, you can pack an extra punch in your promotions by collaborating with other artists, creating hype around new releases, and re-releasing your best tunes. Experiment with your strategies until you find one that works for you.