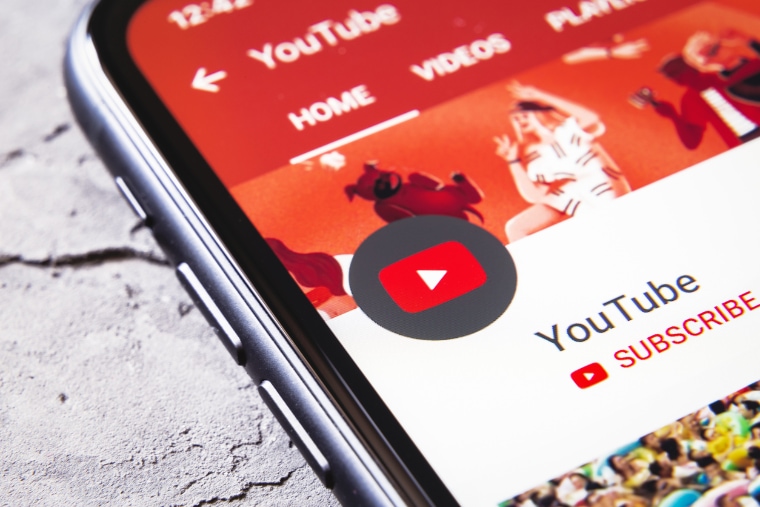 YouTube is a video stream site that gives all kinds of artists a platform. People post content ranging from music videos, tutorials, vlogs, and cute puppy videos. Not only is YouTube a great place to showcase talents, but it is also a great site for making money. The highest YouTube creator makes upwards of $20 million a year. Popular musicians like Justin Bieber and Shawn Mendes got their big break by being discovered on YouTube.
Get YouTube Views
The first tip in growing an audience on YouTube is to get views. People are more likely to follow a channel if they discover the videos and like what they see. They'll also become more infatuated with a channel if others interact with it, too. You can always grow YouTube within Socialboss through real views that come from all over the world and will increase the popularity of a YouTube channel and essential tips mentioned below.
1. Use Keywords
Keywords are another great tool for getting views. Musicians can enter the music genre and title for keywords. When people search for videos with those words, that video will pop up. This is an easy and free way to get more video views. Some great keywords for musicians are:
Music
Pop
Cover
Music Video
Dance
Guitar
These are just a few keywords that will help with search optimization. It's also essential to include more specific keywords like the song title and album to help fans who are specifically looking for that content.
2. Post Multiple Videos
If viewers are impressed with the video they see, they'll want to check out others. Post any many videos related to music as possible; post lyric videos, music videos, and more. This will increase the likelihood that at least one video will be viewed, which then increases the likelihood that the others will as well.
Make Connections
YouTube viewers want unique, personable experiences. They want to relate to the musician/YouTuber. Make connections with other YouTubers and influencers– this will lead to a larger, more engaging audience.
1. Engage with Commenters
When people really like a video, they will likely comment on it. Reach out to commenters, so they feel seen. Viewers appreciate when YouTubers and musicians reach out to them and their compliments.
2. Reach out to Influencers
There are plenty of YouTube influencers. Musicians should find that fits the same niche and ask for advice or a shout out. That's a surefire way to build an audience and build a connection that will help through a career in music. Some of the most influential music promo channels on YouTube right now can be found here.
3. Collaborate with other Musicians
Meet up with some other musicians and gain some of their fans. Make a duet or include them in a music video and tag them in it. They can promote it on their page to get more followers, too.
4. Share Videos Online
Share videos with different niche communities to find a bigger, more interesting audience. Post videos through certain channels or on websites like Reddit and Twitter. Then use those sites to link videos or the YouTube channel.
Sharing your passion for music through social media and online platforms can inspire people all over the world. For instance, MARCOUX, a Canadian music artist, author, and entrepreneur, has successfully gained popularity on video streaming platforms. His content now has more than one million views. His audience enjoys how he effectively uses various platforms to share his unique sound, which draws inspiration from R&B, hip-hop, melodic pop, and alternative rock, among others.
In addition, sharing videos online can help you reach new and more diverse audiences across the globe. You can take advantage of the boost feature of social networking platforms to achieve this goal. This way, you can showcase your musical prowess without leaving your home.
Make the Most of the Content
When looking for an audience, no second can be wasted. Create content that is on brand and will get views.
1. Be Creative with Videos
Keep your music career active and on track by creating music videos. Like a portrait painting or photo, your videos reflect your personality and music. However, you have to keep in mind that more people prefer to watch interesting and high-definition videos than poorly created ones. Hence, high-quality and well-made videos are important to grow your fanbase.
So, how can you create great music-related video content? A key ingredient to gaining more viewers is to be creative with your videos. Because a massive pool of artists has gone online, your videos should stand out from the rest to entice more people to watch your videos and subscribe to your channel.
There are so many different kinds of focused music videos that can be posted online. Get creative with it. Add more than just covers on the guitar on lyric videos. Try other options, like:
Music Videos
Live Concerts
Reaction to other Music
Behind the Scenes Footage
A Day in the life
Let fans know more about the person behind the musician. They'll want to know just as much about their favorite YouTuber's personality as they will want to hear their music.
2. Link to Music Streaming Platforms
Use YouTube to link to Spotify and Apple music. People don't exclusively listen to music on YouTube, so they shouldn't be expected only be fans there. Link these music platforms in videos, in a bio, and anywhere else that YouTube allows. Some ideas for music streaming services can be found here.
3. Schedule Video Posts
YouTube viewers follow YouTubers who are consistent and post regularly. Set up a schedule that will maximize viewer potential. If posting every Wednesday seems manageable, post every Wednesday. Set up a time that works best, so fans know when to expect new content.
4. Have a Stellar Intro
Don't spend the first couple of minutes talking about life/ anything unrelated to the video's purpose. Get straight to business to lure viewers in. Once an account has a following, then the YouTuber can post more personal videos, so long as they give their viewers a warning. Remember also to remind viewers to like and subscribe when they watch the video.
5. Use End Screens
Your end screens should be eye-catching so that viewers don't click off the video before you have a chance to advertise your music. PosterMyWall has an amazing album cover maker that you can use to make breath-taking artwork for all your music. You can insert the artwork in your end screen, and viewers can click on it to go to streaming sites where they can listen to your music.
Be True to Oneself
The most important lesson on any social media or video-sharing platform is to be true to oneself. It's nice to have an audience, but they should follow a YouTuber because they enjoy what they share. No YouTuber should cater to an audience's needs or change up the kind of music they like, simply because they aren't gaining an audience. When they do come around, it will be because they appreciate the YouTubers and the content they put out, not because it's the "cool thing" to follow them.