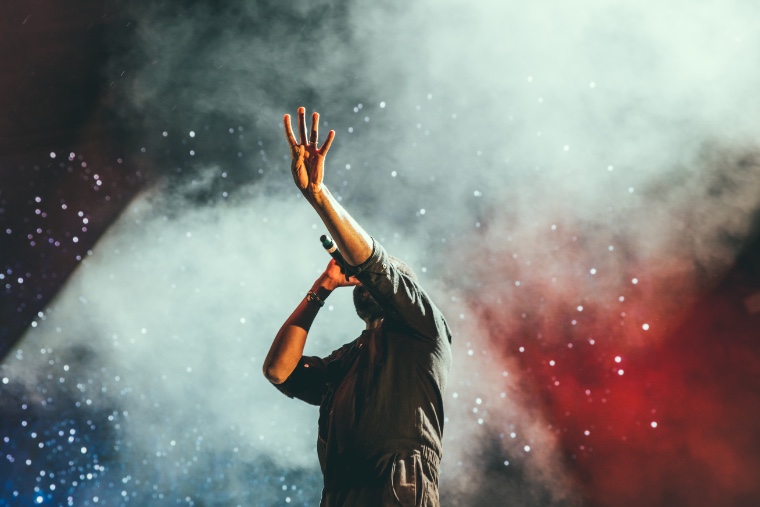 Music is a critical part of many aspects of society with sports being of no exception as most sports fans from around the world will often join in the active signing of lyrics of songs that have become staples of sporting events as the games go as well as creating their own chants tailored to the songs beat and rhythm, something that is very popular at Premier League games in the UK.
Many popular artists songs are often played at major venues across the States to the sheer delight of audiences with the atmosphere often being a major draw for fans to head out to most venues.
The popularity surrounding sports in the US has greatly improved throughout the past several decades as more franchises have been included in rivaling sports leagues from different part of the country to appease various sporting market audiences.
As such, these teams and their fanbases alike have created their own identity and unique blend of noise and passion to develop a raucous atmosphere, that is often further accelerated at live games with the inclusion of popular songs during breaks or even throughout the game itself.
These are the most popular songs played at various US sporting leagues that really help pump up the energy in a hosting venue for both home and travelling fans in attendance.
Seven Nation Army – The White Stripes:
Arguably the most familiar and popular song amongst both sporting fans and rock fanatics as the legendary background beat of The White Stripes legendary 2002 release still causes a rift amongst fans throughout any venue.
The famous cries of 'OHH, OHH, OH, OH, OH, OHHHHHH, OHHHHHH' still gets the heart racing with adrenaline in sheer excitement of what to expect next throughout the ongoing contest.
While this chant is more so known for the incredible atmosphere brought about overseas by soccer crowds in Europe (in particular the UK), US fans will still always lose their minds when this phenomenal track hits the speaks with the entire stadium likely to rise to their feet almost immediately.
We Are The Champions – Queen:
It seems that you can never go wrong with a classic track from the legendary British rock band, with various legendary singles such as 'We Will Rock You' and 'Don't Stop Me Now' also being lively contenders to be considered as a part of this list.
However, there is no better song tailored to winning in sports than 'We Are The Champions' that is so often belted out whenever a team wins a world championship title.
Watching a team celebrate with the lifting of a trophy while confetti and fireworks are blasted around the venue is always a joy, but no trophy celebration can ever be complete without this timeless classic, another perfect single performed by the legendary Freddie Mercury.
Don't Stop Believin' – Journey:
Late in the 2005 season, the White Sox's 15-game lead on the Cleveland Indians was down to 1½ games. A few of their players, including A.J. Pierzynski, Joe Crede and Aaron Rowand headed out for a night on the town. "There was a cover band that was playing some Journey songs," White Sox spokesman Scott Reifert said. The next day, Pierzynski floated the idea of blasting "Don't Stop Believin'" from the speakers at the stadium.
The White Sox ended a seven-game losing streak that night. The song was played at every home game for the remainder of the season, a stretch that saw them claim their first championship since 1917. The White Sox are currently +3500 in the MLB odds to win this year's World Series so they'll need to embrace the spirit of '05 if they're to pull off a similar feat.
Jump Around – House Of Pain:
Possibly the catchiest song on this list and a great track from the hip-hop and pop era of the 1990s, a perfect blend of music suitable for many sporting events.
This song is often played at NBA games usually when a player has to compete for a jump ball, making this a perfect choice for that particular scenario, as well as a great track to keep fans hyper and active during timeout breaks where they are often spotted on the arena jumbotron dancing and singing to this amazing track.
It seems only fitting that the sport of basketball has taken such a great affection for this song given the immense athletic and high-flying nature that some NBA players often display to the fans across the globe, it is in many ways the perfect song for players such as LeBron James, Ja Morant, Zach LaVine and Zion Williamson among other high-flyers.
Songs are always a critical part in sports to help raise the atmosphere to that next level and to help both the fans and players alike hype ahead of that next highlight play that could determine the course of their franchises future.