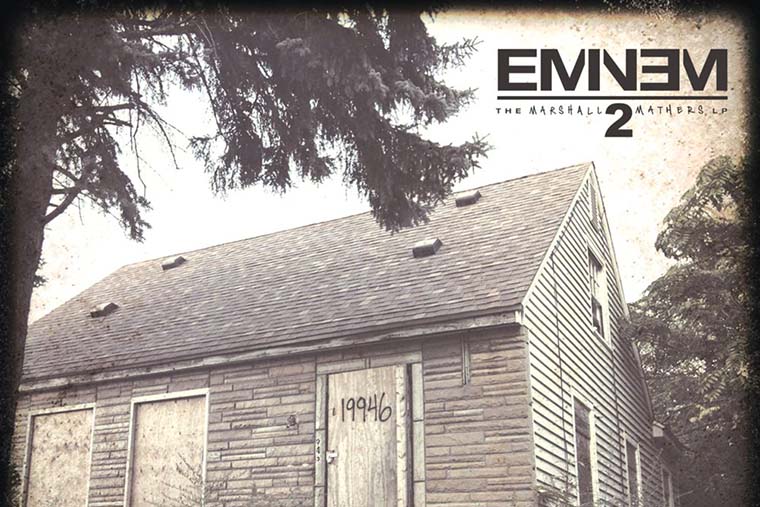 The Marshall Mathers LP 2 has hit the highest first week sales for a hip-hop album in 2013, edging out other high profile releases from Drake, Jay-Z and Kanye West.
According to Hits Daily Double, Eminem's eighth studio album moved 779,577 units in its first week and will debut at the top of the Billboard charts. The Marshall Mathers LP 2 will be Em's sixth number one debut in a row.
By the looks of it, Em's got the top spot for the 2013 locked up, I can't see any upcoming rap release coming close. Well, unless Jay Electronica drops his album, but I'm not even going to go there.
See below for a breakdown of the top 10 highest first week sales for a hip-hop album so far this year:
The Marshall Mathers LP 2 – 779,577
Nothing Was The Same – 658,000
Magna Carta Holy Grail – 527,000
Yeezus – 328,000
Born Sinner – 298,000
I Am Not A Human Being II – 217,000
The Gifted – 158,000
Long. Live. ASAP – 139,000
Indicud – 139,000
Watching Movies with the Sound Off – 102,000