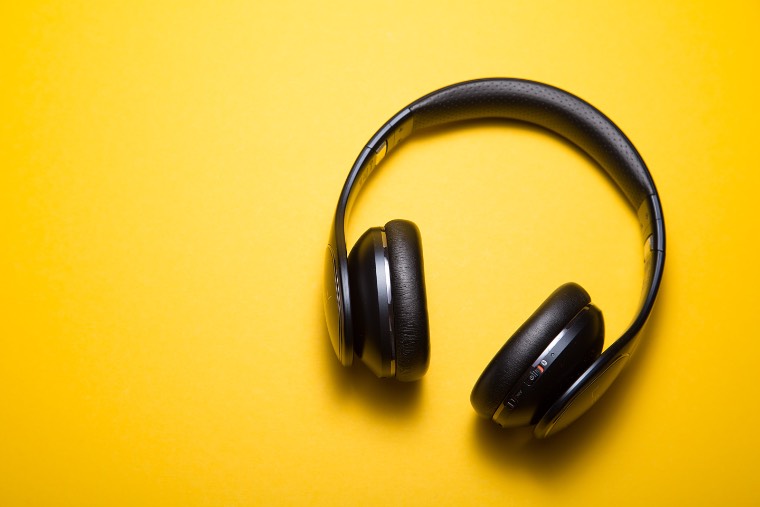 So, today I wanna share some thoughts that have been occurring to me since I've signed to this new music aggregator Magroove. Well, of course you'll find many reviews out there on how these companies work, like TuneCore or CDBaby and many others. But Magroove is new on the market and also quite accessible. So I thought I should write some words about them for those of you who're looking to get your music on digital streaming platforms or change aggregators, like I did.
You know what you gotta do
It's no jaw dropper news to us music artists that we must go online. Having our work available on a streaming platform has become some sort of career requirement. It's a way of reaching bigger audiences, to make some money out of digital royalties and whether you like it or not it's our new visit card so we can play live concerts. To most people you say you got a band or you've been making music on your own, they'll ask if they can find you on Spotify or another streaming service. And if you say you're not there, they'll give you a friendly begginer's advice "Well, then get your music online already!"
Yeah, so whether you're just starting in the musician business or not, it's only natural you don't waste more time and get going with this. But, especially for the independent artist, it is tricky at first.
So, how do you do it?
To begin with, there are a number of digital aggregators that will put your music online. And they all work differently. Seeking for advice I spoke to a few artists friends and they all said "go with one of the majors". Well, and so I did. And what did drop my jaws were the fees. They all take at least 10% to 15% (or even more) of your digital royalties from each play/download or charge you per song around US$ 10 (in case of singles). So I worked and worked my way through the least expensive packages, gave up on many benefits but, there they were, I finally got my music online.
A win. And some losses. As you all must (or should) know, digital royalties don't pay so much. It took me some pretty good time to collect royalties enough to make up for all the money I put in. And, in case you're wondering, all the aggregator did for me was to put my music on a few streaming services. So through all that time I kept looking for an aggregator that wouldn't hurt my independent musician pockets so much. And this is where Magroove comes in.
First impressions are lasting impressions
I got to Magroove last year through a friend who was excited he'd found this new music aggregator that made great deals and was offering multiple high quality services. Well, I was no newbie to this story. But since I wasn't very comfortable with the aggregator I chose, I began to investigate this new company. And, long story cut short, soon after I signed up with them.
First off, I was surprised to know that Magroove's main service isn't to put music on streaming services. They do that of course, and I got my music on all the major platforms.
But they are mainly a music recommendation platform. And that sounded so good to me. As soon as I noticed their mission was to broaden mainstream music recommendation, they got my independent artist sympathy. Basically what they'll do to your music is to put it on a database that's read by a high-tech AI they developed. The AI identifies similar musical elements with other music, and, just like that, your music is recommended to a user who liked – for instance – Rihanna's latest single if your music's got similar elements to that! It works surprisingly well! And it's rather fulfilling to see new, independent and brilliant artists put side-by-side to music legends. By now I can say that I've abandoned most playlists made by streaming platforms that put "new artists" on the spotlights. We all know it's basically propaganda for already-mainstream bands.
I must say I've been discovering many exciting bands through Magroove's app. And I'm excited with the possibility of my music being discovered.
Magroove will get you online and ready to go!
But let's get back to what really drove me to write all this.
So I did a thorough research on Magroove and found out all the services they provide. They are much more than a digital distributor. And then I finally decided to sign with them. Here's why.
Magroove will upload any number of your original music for free. So instead of paying US$ 10 per song, I uploaded all my music to all the major digital platforms with no precharges. Not only that, they allow you to keep 100% of the royalties your music generates on each and every digital platform – Spotify, Deezer, Tidal, iTunes, all that. There's a fee, though – they'll keep the first US$ 5 each of your releases make every year. Considering there's no cost to actually get what you want, and you won't be charged in case you don't reach the amount they want, it is a pretty good deal, right? Trust me, it's the best deal I found on the market.
If you're already wondering what you need to sign with them, it's pretty quick n' easy, actually. You'll sign up through a social media account. Then you choose whether you are distributed by another company or it's your first release on streaming platforms. If you're already distributed, your music will only be uploaded to their music recommendation system. If you want to upload to digital platforms, then you just gotta get your files ready: a good quality cover art, your EP or album name and the year you made it. In case your audio files are not the standard MP3, 320kbps, 16 bit, 44.1khz, they'll make it happen for you, so no worries. Basically the whole process will go through like 5 steps and will take you less than 5 minutes.
Last but not least…
I believe you'll be more interested in the music recommendation and the digital distribution services. But I decided to go all the way with Magroove and get a taste of their other services. From what I understood, you can pick a single or all the services together. But, anyhow, the other services are free at least for now and I got the whole package.
They provide a website builder and some merch for e-commerce. For what I looked out that's quite new on the market. I really don't know of any other distributor that offers that. The website builder is a pretty easy tool to use and I get much more from it than I expected. It shows all my releases and links to platforms where you can listen to them, it fits quite fine for a visit card and I sell band merch there, like tees. Magroove provides a whole bunch of customizable designs for the tees and I can upload my own. They also take care of production, payments and shipping world-wide. Extra income!
Magroove is the way to go
So, I guess you got that I'm pretty satisfied with this deal I made with Magroove. It's been quite a while now since I made it. And from the beginning I felt compelled to convert my friends to go with Magroove too. Now I'm extending this to you all 'cause, in the end, one of the most important things when you're partnering for a service like that is to have good support from the company. And unlike with the aggregator I traded for Magroove, I have absolutely no complaints. They reply me sometimes within hours of my requests.
What made me write this text was nothing but one thing: we live complex times in the music industry. The independent artist has been gaining more and more relevance. But what we've been gaining in public exposure sometimes comes as a cost in our finances. It's real hard to find companies like Magroove that actually think from the point of view of an independent artist.