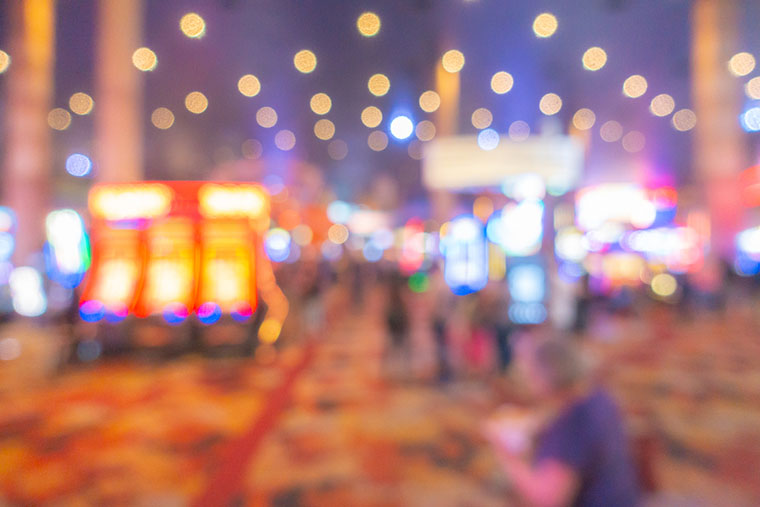 There's nothing quite like the bright lights of Las Vegas! A tourist capital of the world, Las Vegas is a place that people from all walks of life go to escape. On top of that, Las Vegas boasts a population of approximately 651,000 local residents, making it the most populous city in the state of Nevada. That's a whole lot of people – and a whole lot of advertising opportunities for businesses looking to increase their brand recognition! However, you might be wondering just how your business' advertising can stand out in Las Vegas. There are a million things going on in Las Vegas at any given moment, how could your company possibly capture a consumer's eye? The answer: a great billboard!
Las Vegas billboards are plentiful throughout the famous Strip, as well as in the Downtown Las Vegas area, making them the perfect way to market your business. Las Vegas billboards come in a variety of sizes and formats that can help you to diversify your existing marketing strategy. By choosing bold advertising graphics and finding Las Vegas billboard real estate in the right location, you'll be able to create a marketing campaign that boosts your brand far beyond the many lights of Las Vegas.
What Types of Billboards Are Best for Advertising in Las Vegas?
The two best types of billboards to utilize when advertising in Las Vegas are print and digital billboards.
Print Billboards
Print billboards are plentiful throughout Las Vegas and are the perfect opportunity to market your business to the many local residents and tourists that frequent the city. Print Las Vegas billboards are created by blowing up a static marketing graphic, printing it on vinyl or paper material, and adhering it to an existing metal billboard structure. For a typical four week print billboard campaign in Las Vegas, you can expect to spend anywhere from approximately $750 to $5,200. Additional costs to consider when planning your budget for print Las Vegas billboards include potential price jumps for premium locations, the size of the billboard, installation labor fees, and the length of your billboard contract.
Digital Billboards
Digital billboards are a more technologically advanced form of billboard that have become increasingly popular in recent years in Las Vegas. Las Vegas digital billboards help you to advertise your business by utilizing large, rectangular, illuminated screens that are able to display digitized pictures, videos, and animated content. Digital Las Vegas billboards are incredibly popular along the Las Vegas Strip, as they blend in well with the many bright lights of the city's famous resorts and casinos. For a typical four week digital billboard campaign in Las Vegas, you can expect to spend anywhere from approximately $2,500 to $3,900. Digital billboards are far easier to manage given that they require no manual labor installation, however, they run at a higher price point due to the upkeep of their technological features. Though digital Las Vegas billboards might be more expensive, they're definitely a great investment if you're looking for a form of advertisement that will catch the eyes of people walking along the bustling Las Vegas Strip.
Where are the Best Locations to Advertise in Las Vegas
There are a number of popular attractions and travel hubs that are ideal to advertise on Las Vegas billboards nearby.
The Las Vegas Strip
Often referred to as just "the Strip," ths Las Vegas Strip is a 4.2 mile long road that's home to Las Vegas' most popular resorts and attractions such as Caesar's Palace, The Venetian, and the MGM Grand. By investing in Las Vegas billboards along the strip, you ensure that your brand will be seen by as many people as it possibly can in Las Vegas.
Downtown Las Vegas
While not as busy as the Strip, Downtown Las Vegas is another great spot to search for billboard real estate. With many tourists frequenting Downtown Las Vegas to experience some of the city's oldest casinos, you'll get to advertise to an eclectic and diverse demographic of consumers.
Harry Reid International Airport
Harry Reid International Airport is located just five miles from the famous Las Vegas strip. In addition to it being a travel hub for all those coming to visit Las Vegas, it's also a popular layover flight location. By finding Las Vegas billboards to rent in and around the airport, you'll be able to advertise to a wealth of people who will remember your business as they go about their travel to other locations.
In Conclusion
Advertising on billboards in Las Vegas is an excellent way to grow your business' brand recognition with a vast demographic of local residents, as well as tourists from other states and countries. By finding the right print and digital billboards that fit your advertising goals, you'll be able to make your own mark on Las Vegas.