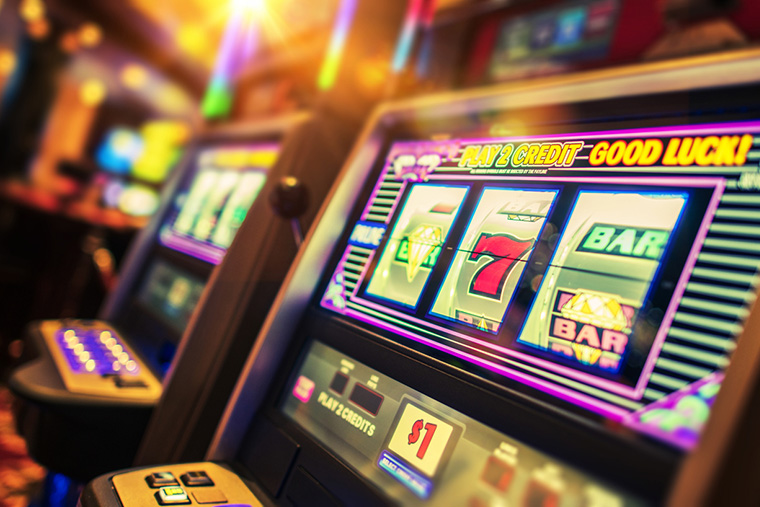 The soundtrack of a video game is just as important to the experience as it is in the cinema, helping to add emotion and intensity to scenarios while enhancing the impact of the visual elements.
This means that if you want to get into the gaming industry but you're more of a musical virtuoso than a coder, composing is an appealing option.
One of the hottest segments of the market right now is casino gaming, so finding work as a composer here is a realistic ambition to hold. If this is one of your personal goals, here are some things to know before you dive in.
Online casino developers and casino site operators are separate beasts
The online casino market is growing rapidly right now, and part of this is down to the interesting way in which it operates.
You'll find that when you browse the list of new live casinos or check out the games available on the most popular sites, the majority of the titles offered will be available across multiple platforms.
This is because the developers that create the games themselves usually license them to third party casino operators, rather than running sites themselves.
As a result, if you want to work as a composer then you'll have to look for positions at casino game development studios like IGT, Microgaming, NetEnt and BetSoft. You won't be able to get a job via the casino sites, because they merely host the games rather than making them.
Game themes are varied, giving you creative leeway
Online casino games are available in their thousands, and the scale of variety available here means that you can really spread your wings as a composer, tailoring your compositions to the theme of the game in question.
This is most obvious in the context of online slots, which can be inspired by ancient history, modern trends, and even officially licensed from well-known movies, TV shows and even celebrity personalities.
So if you're worried about the amount of creativity that's involved, you needn't be; every day as a composer for online casino games will be different!
Adaptability is important
Composing music for casino games has a few unique challenges associated with it that are related to the style of the gameplay itself.
The most important aspect to grasp is that of adaptability; because of the way that slots in particular can play out, the soundtrack will need to be able to alter on the fly, moving smoothly from the standard track to one that fits in with a jackpot win, for example.
This kind of adaptability is part and parcel of composing for video games as a whole, but casino games represent a microcosm of this state of affairs. Switching between play states without the music seeming jarring is an art all composers need to master in this context.
Remote work is an option
If you're hoping to compose music for casino games in combination with a huge orchestra at a major recording studio, then you'll need to revise your expectations.
For most composers, working remotely to come up with soundtracks for games is the norm. And while your compositions may end up being played by real musicians, it's also just as likely that you'll find them recreated using virtual instruments instead.
Budgets for online casino games are rarely huge, which partly explains this state of affairs. It's also why you might prefer to work as a freelancer, rather than getting a permanent role as an in-house composer for a casino game developer.