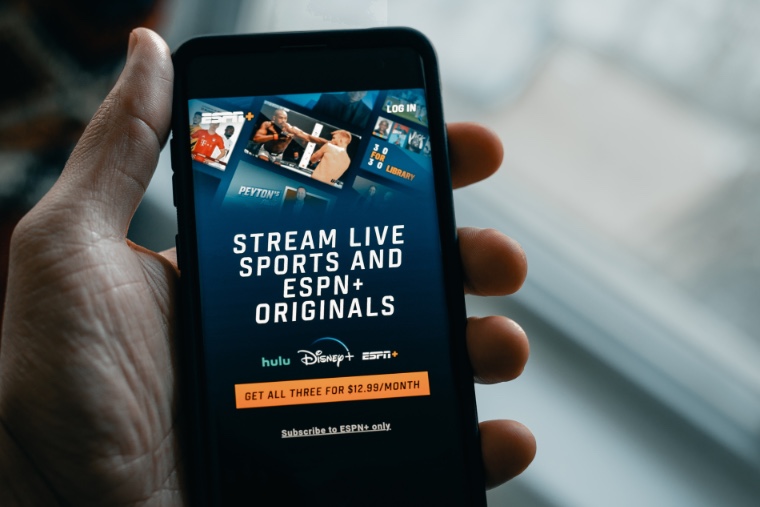 Despite living in the shadows of Netflix, the two streaming platforms have improved themselves significantly enough to be competitors of Netflix. They two even have stronghold areas where they stand out and get recognized for being the best in their line.
In New Zealand, 88% of the entire population are hooked up to a smart device from which they can enjoy streaming content. Therefore, internet connectivity is not an issue, and Amazon Prime and Hulu content are easily accessible for subscribed members.
Combining the two streaming services may be a good option but quite costly, and also, the preference depends on a pool of factors that are dissimilar to viewers. For instance, if one wants to watch the top action movies, Amazon has a better catalog than Hulu.
The only way to get a preferred choice between the two is by briefly looking at the main factors one has to consider when selecting an on-demand streaming platform. Then, rating each will help one pick the right platform that suits their needs better. You should, therefore, not overlook the following factors.
Pricing Packages
The price is the main factor most people will use to select their preferred platform. We are all looking to get more value for less, and the streaming platform with the least charges is more affordable to many.
An Amazon monthly subscription ranges from $8.99 to $12.99. the first one is if you sign up for an annual subscription. If you opt for a single-month subscription, the second price applies. So what does this get you? A free month trial, 4K quality content, and allows you to connect up to 6 devices altogether.
Hulu beats Amazon Prime on affordability as one can get a subscription with only $7 and $13 if you do not wish to get the package with ads. Hulu also has a live-TV package if you wish to view on-demand TV channel programs or stream sports. With up to 6 devices connected, you can enjoy a 30-day free trial and an affordable annual subscription to Hulu content.
If you are looking for an ad-free subscription that lets you view in 4K, Amazon Prime is your best bet. A student discount also enables students to get it at half price.
Better Catalogue
It is a tough decision because both streaming platforms are well recognized for offering competitive content in the market. However, Amazon Prime edges over Hulu on a diverse catalog with quality movies and series on giving credit where due. It would be impossible to miss a show to watch, having over 24000 movies and 2100 show titles.
Even though Hulu has only 3000 titles, Hulu tries to recover by supporting live streaming, although this is also available on Amazon. However, only Hulu has the live-TV package that connects viewers to a whole new world of on-demand shows and live sports. Selecting based on the catalog will depend on what terms you want to watch your preferred content.
Geo-restrictions
Geo-restrictions are common when accessing content that is limited to viewing in selected regions only. Some streaming platforms are geo-restricted, while some have selected content in the platforms restricted to selected regions.
In New Zealand, Amazon is available and has a wide catalog with thousands of movies and TV shows. There are only geo-restrictions forgiven shows whose distribution rights have not been acquired for New Zealand.
On the other hand, Hulu is only limited to the USA and unavailable in New Zealand. Therefore, users have to undergo the extra cost of subscribing to a good VPN such as Express VPN, Surfshark VPN, or NordVPN. With these VPNs, users can change their location to the USA and enjoy the vast catalog of Hulu.
User Interface and ease of use
Hulu tops in a user-friendly interface over Amazon Prime. Its categories are well stated and make it easier to watch and access programs in the library. Moreover, when it comes to collaborating premium channels added by users, the quick interface of Hulu lets the shows and movies added from the premium channels show up on the main interface.
Amazon Prime has quite a scattered interface, and with the widest library of all streaming platforms, it can be quite hectic to get your preferred content. However, it enables users to browse programs on the Amazon webpage directly, and one can get access to the various Amazon apps.
Conclusion
The two streaming platforms compete closely, and it is more difficult to make a pick between the two. However, you can choose the best streaming platform that meets your qualities.
Other factors to consider may be audio and video quality, the release date for new content, supported devices, and original content. Also, check out Apple vs Amazon for better music service.
Amazon Prime offers the best video quality of 4K and has more original content than Hulu. However, they equal on devices they are supported on, and Hulu takes it on availing content sooner after the release date. These factors should help you choose your streaming platform.