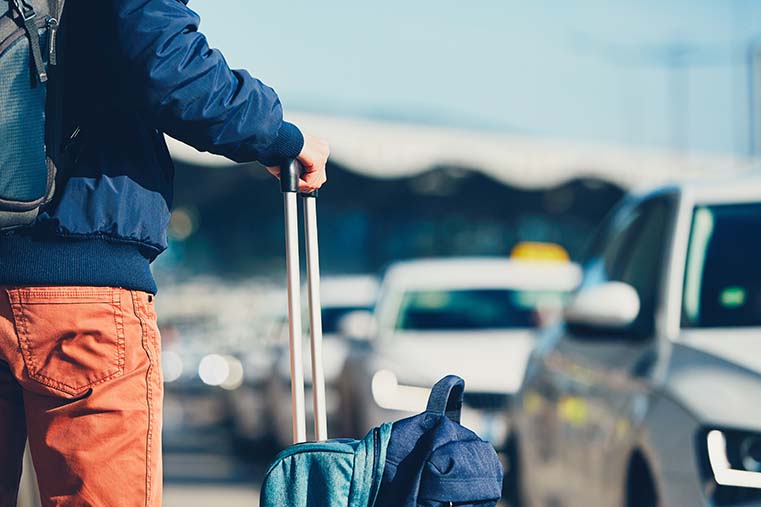 Life on the road as a hip-hop artist might seem like a totally rad way to roll, but it's not always fun and laughter; especially if you don't take care of yourself on tour.
If you're preparing to venture out on your first nationwide or overseas music tour, you'll no doubt be bouncing off the walls with excitement. It's your chance to show the world what you're made of.
Equally, if you're a newcomer to the scene, you'll probably be looking to grind your way into the focus of some of the leading record labels. In which case, you'll need to be on top form for each show you play, as you never know who will be watching.
This article considers the most important factors to maintaining your physical and emotional balance when touring with your music, and gives you some easy to follow tips.
Sleep… and plenty of it
Yes, yes, you're out on the road and you feel like a star. You can sleep when you're dead, right? Wrong. Sleep helps to keep your brain energised and focused while ensuring your body gets enough rest to recharge and operate at full capacity for your next show.
There's no problem going out and partying, but maybe prioritize your sleep over that extra nightcap once in a while – your body will thank you for it in the morning.
Know your budget
Before you head out on tour, you'll need to know your numbers. Determine how much you will be earning from the tour and then estimate all the living costs to ensure that the trip is financially viable and that you can support yourself on tour.
A word of warning – don't depend on door split funds from venues to get you from city to city. If you're unsure what this means check out this handy guide from The Balance Careers. This could financially ruin your tour if you get a couple of nights of poor turn-outs.
You are what you eat
Try your best to avoid eating heavily processed foods on tour. In today's day and age, you don't have to rely on visiting fast food joints to start the day right.
On services like Deliveroo, there are quality restaurants all over the country delivering fresh breakfasts from scrambled eggs and avocado to pancakes and blueberries at the touch of a button.
In addition, you should get into the habit of visiting grocery stores for raw vegetables and fresh fruit that can provide much-needed vitamins and nutrients.
Look after your voice
As a hip-hop artist, your voice is your most precious commodity. Performing live is demanding on your vocal chords, so be good to them by drinking as much tea and water as possible. Green tea is warming and full of antioxidants, while water will ensure your body stays hydrated to allow you to maintain the best possible stage presence.
Capital Physio says that 7% of people in the U.S. don't drink any water throughout the day. Although we regain water through foods and other liquids, fresh water is the best intake for a properly hydrated body.
Being a touring musician is one of life's most sought-after careers. Jetting off around the world and meeting new people and doing interviews with the press is an unreal life experience. But without looking after your body, you almost certainly won't do yourself justice on stage.