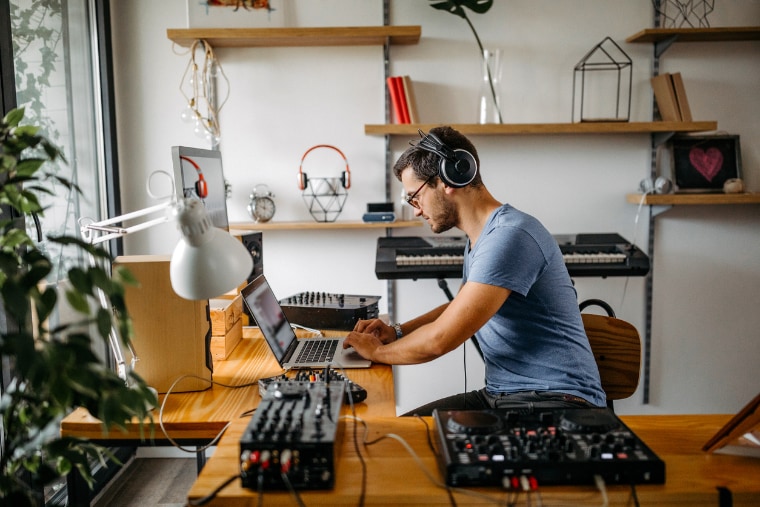 Music keeps on evolving all over the world. The music industry of every country needs fresh and raw talent to introduce new music. For a new recording artist, it is essential to have a little know-how about music as a whole. If you think you have talent and can make it big in the music industry then you need to follow some tips to survive and succeed in your musical career. A number of platforms are there to introduce fresh talent. You will need to perform at different platforms in your initial struggling days to get exposure.
There is no hard and fast rule to make it big in the music industry. Everyone's struggle is different. Some new artists get their 'big break' in the initial days while some may take years to get recognition for their talent. The following tips can help you get success in your career:
1. Self-motivation
You need to get motivated especially if you are a beginner in the music industry. It can become tiresome at times but try to be consistent and keep on pushing yourself to make good music. Some people give up after getting rejected from record labels plenty of times so try not to be one of those people.
2. Use social media
In today's day and age, social media plays a key role in getting talented artists the recognition and success that they deserve. It is best to use social media platforms like Spotify or Soundcloud to reach a global audience. Also, you do not need to invest money in creating and uploading music on social media as it is free.
3. Choose a good music recording studio
If you want to thrive in the music industry and want people to clearly listen to your music then you must sign up with a good music recording studio. A record label gives you all the guidance and recognition that you need to get into the big leagues. Artists like Taylor Swift and Rihanna started their musical journey with small record labels and now every established record label wants to work with them.
4. Get on the radio
New artists approach the radio as a way to reach a larger audience. BBC Introducing is excellent in terms of playing new artists' songs. They are always on the lookout for fresh talent. You can just upload your songs through BBC Introducing uploader and if the hosts find your tracks good enough to play then you are good to go.
5. Take part in gigs
You can start locally by taking part in gigs. You can either play in restaurants or hotels where established musicians visit a lot. It is in small places like these where musicians spot fresh talent and take them under their wing so you never know who might notice you so keep thriving.
6. Collaborate with bloggers
Some established bloggers have huge music fans. They review music and introduce the audience to fresh talent. You can send your best tracks to them to reach a bigger audience.