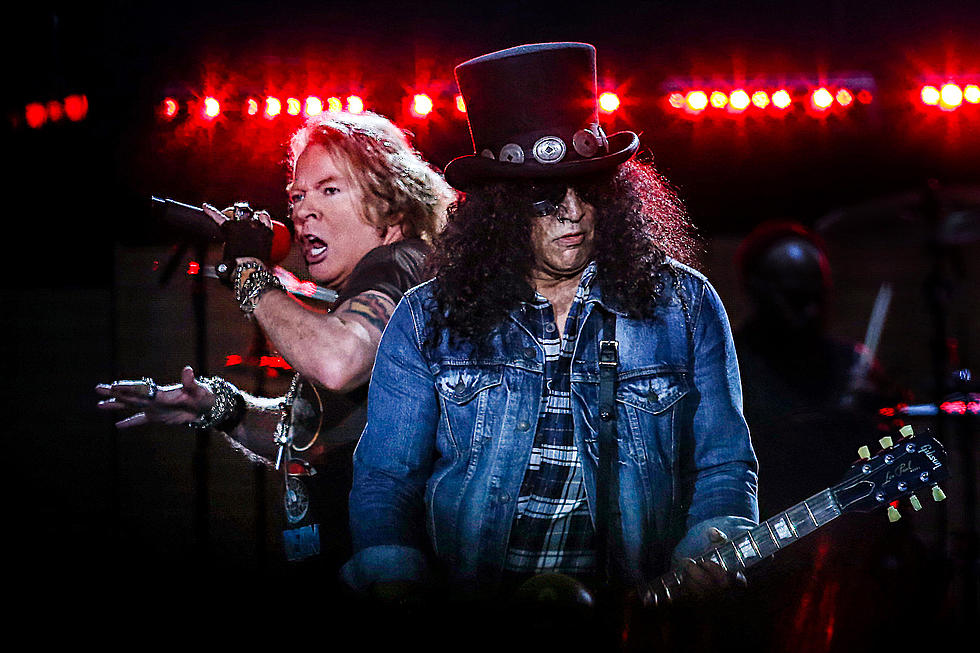 Since their formation way back in 1985, Guns N' Roses have evolved to become one of the most successful bands in history. It's been a rocky road at times with feisty leader Axl Rose presiding over a host of lineup changes in the past 35 years. In amongst all the notoriety, the group's achievements have been undeniable, they are certainly one of the greatest rock bands ever.
Among their best-selling releases, Guns N' Roses have scooped a host of awards from the likes of MTV, World Music and Billboard. They've influenced a number of younger bands and that legacy has also manifested itself in some unusual ways.
Breakthrough
Early fans of the band had already suspected that something special was about to happen, but the wider world had no idea as to what would hit them. Guns N' Roses' 1987 album Appetite for Destruction was an incredible release and one that contained their biggest and best-known songs.
Sweet Child o' Mine, Welcome to the Jungle and Paradise City are all on here and, while those are the standout tracks, there's no filler on this album. It's strange to think that Appetite for Destruction was something of a slow burner that only really started to gain global attention a year after its release. Once it had taken hold, it went on to become one of the bestselling releases of all time in any genre.
Over 30 million copies of their debut album have now been sold and, thanks to a remastered edition in 2018, that number continues to grow. In many ways, it was almost too good and Appetite for Destruction became a hard act for the band to follow. It contains Guns N' Roses' best-known hits and still attracts new fans to the group in the present day.
Under the Influence
Many new bands cite Guns N' Roses as having a major influence on their careers and this is where an obvious legacy lies. Sum 41, Nickelback, the Strokes, Sevenfold, Fall out Boy and Bullet for my Valentine are among the many who have stepped forward and claimed an admiration for GNR's work.
Appetite for Destruction is also credited with changing the face of the rock music scene in the mid to late 1980s. So called 'hair metal' bands were no longer cool, and their preposterous preening was simply seen as ridiculous. Guns N'Roses proved that you could still have long hair with a healthy dose of attitude to go with it.
The power ballad also became acceptable once again, thanks entirely to Sweet Child o' Mine. Bands followed suit and were able to release similar tracks without fear of ridicule.
In time, those bands will start to influence other artists and Guns N' Roses will continue to attract a host of new fans that weren't even born when the group was formed. That's the biggest and best legacy that any rock band could wish for but GNR are commemorated in a host of more unusual ways.
Taking a Spin
In the second decade of the new millennium, a number of bands started to be honored through casino games. At first glance it may seem like an unusual way to pay homage to our heroes but perhaps it's fitting. A number of great rock stars including Lemmy from Motorhead loved to hang out at the fruit machines, so this is something of a natural progression.
Motorhead have their own tribute and among these online slots is a Guns N'Roses game. It was produced by NetEnt in 2016 and features the members from the classic line up. Axl is joined by Slash, Izzy and Duff and the designers have faithfully recreated them with stunning graphics. It's a busy game which carries some exciting bonus features including free spins, multipliers and a wheel of fortune.
Guns N'Roses can't get away from their biggest ever hit, even at the slot machines. An Appetite for Destruction wild bonus also has a big part to play.
Moving with the times
Like all successful rock bands, Guns N'Roses have seen a whole industry built up around their merchandise. Most of the items for sale are regular items such as T shirts and, as expected, the Appetite for Destruction album cover design is among the best sellers.
From there, the souvenirs get a little more bizarre: Travel mugs, pillows, throws and bedspreads are among the more unusual items that GNR fans can purchase online. There's even a range of masks featuring band members so that lovers of the band can move with the changing times and show their allegiance in any setting.
Earning Recognition
As fans trawl through that huge list of Guns N' Roses merchandise, the face that stares back on a more regular basis is that of Slash. With that long mane of hair covering his face, the guitarist came to symbolize the band when they were at their peak. All members, however, have earned recognition and the classic line up is equally responsible for the great legacy that GNR have left. Merchandise and slot machines are among the more bizarre ways in which they are honored but they receive tributes in traditional ways too. With more and more bands looking to emulate their style, the world of rock music will continue to build up a debt to Guns N' Roses which it can never hope to repay.