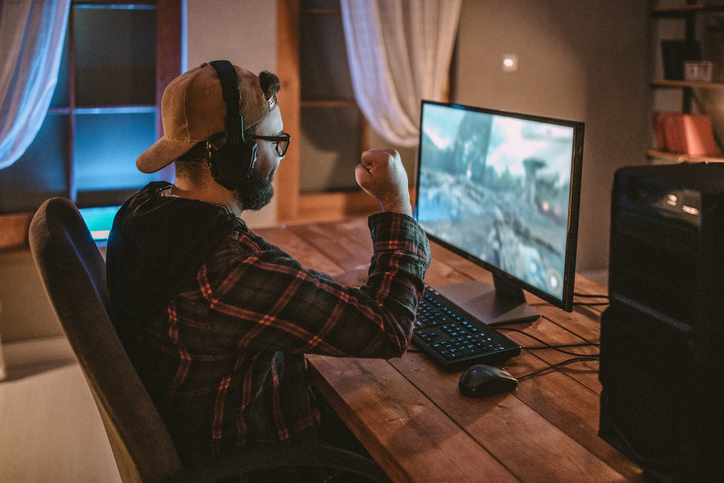 In the last couple of decades, gaming has seen a sharp increase in hip-hop music being used in soundtracks. Notable names like Black Sheep, Nas, and Biggie Smalls have all featured on some of the finest game soundtracks out there. Here is a look at six of the best hip-hop video game soundtracks of all time.
The Grand Theft Auto Series
Hip hop is now mainstream, so you will find the music accompanying many video games, and even online casino games like the Pimped slot game. Hip hop wasn't always a mainstay of game soundtracks, but things changed after the 1997 release of the first Grand Theft Auto game. The iconic game transformed video games in many ways, including incorporating hip-hop culture into its story and soundtrack.
Grand Theft Auto not only provided players with knowledge of hip-hop history through the ages. It also enhanced players' understanding of the hip-hop artform as a whole. Although the Grand Theft Auto series pioneered using in-game radio stations to cater to individuals' tastes in music, the first game featured the hip-hop radio station N-CT FM.
By the fifth game in the series, Grand Theft Auto had evolved from focusing on the West Coast scene and incorporated hip-hop artists from around the US, including Freddie Gibbs, Gucci Maine, and A$AP Rocky, to name but a few. The Grand Theft Auto series paved the way for other hip-hop game soundtracks.
Fight Night 2004
Boxing was never so much fun. Fight Night 2004 isn't just an enjoyable fighting game. It also enables you to throw punches while listening to the likes of Lil Scrappy, David Banner, and Tity Boi. The soundtrack perfectly matches the game, providing the feel of the theater and physicality of a real-life boxing match. No hip-hop fan will be left disappointed after listening to Fight Night 2004's funky fight-ready music.
Marc Ecko's Getting Up: Contents Under Pressure
Rap and hip-hop music fit this game superbly. 2002's Marc Ecko's Getting Up: Contents Under Pressure sees citizens living in a Big Brother-type world where graffiti art is a tool of liberation. The score for the game was produced by the brilliant hip-hop artist RJD2. As well as including his own original songs, the soundtrack features iconic tracks like The Notorious BIGs Who Shot Ya and Mobb Deep's Survival of the Fittest.
Def Jam: Icon
There were some great games in the Def Jam series, but Def Jam: Icon wasn't one of them. However, the wrestling game boasts one of the greatest hip-hop soundtracks of all time. So, it's worth playing just for the music. The 2007 game features some of the best hip-hop stars of the 00s. Indeed, it is so stacked with hip-hop delights, that picking out highlights is a real challenge. But some of the best songs include Jim Jones' We Fly High, Fat Joe's Make It Rain, and Jeezy and Akon's Soul Survivor.
Tony Hawk's Underground
Skating and hip-hop go hand in hand. And in Tony Hawk's Underground, the game developers manage to combine skateboarding maneuvers with an abundance of rappers and hip-hop artists. Indeed, the 2003 game's soundtrack almost reads like a who's who of alternative rappers. You will find the likes of Busdriver, Dan the Automator, and Aceyalone. But the best song on the soundtrack is Nas' The World Is Yours, which perfectly suits the game's globetrotting story and skateboarding action.
NBA Street Vol. 2
2003's NBA Street Vol. 2 captured the essence of basketball more than any video game had previously managed. But the classic game became just as well known for its hip-hop soundtrack as for its immersive and engaging gameplay. In addition to containing an exclusive track by Nelly at the height of his career, the soundtrack features an ensemble of hip-hop artists like Pete Rock & CL Smooth, Nate Dogg featuring Eve, Black Sheep, MC Lyte, and Lords of the Underground. NBA Street Vol. 2 proved that video game soundtracks could be just as mind-blowingly good as any movie soundtrack and that hip-hop's place in games was here to stay.