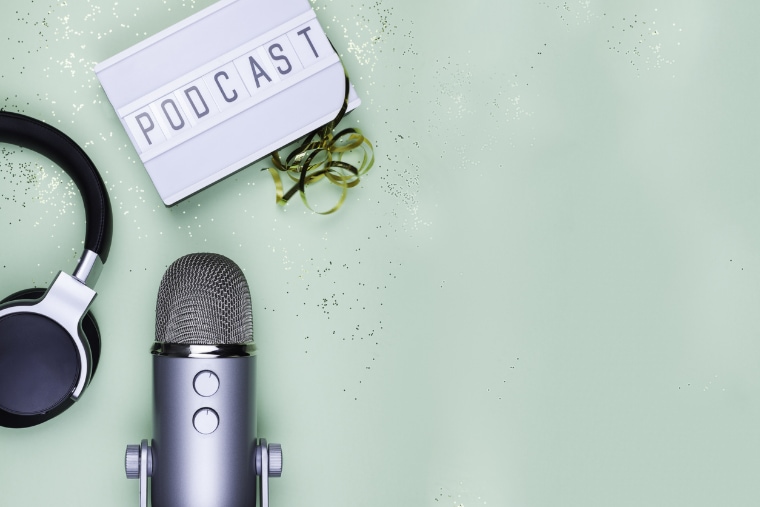 With the progressive digitalization of our world, it's no wonder that the public has grown so fond of podcasts; so much so that nearly 1 in 5 adults in the United States has reported listening to an episode every now and then. People can enjoy these audio series that cover a wide range of topics wherever and whenever they please.
Now, if you have expertise in a certain domain, possess good communication and entertainment skills, and are willing to share your knowledge with the world, podcasts can be your go-to channel. This helpful guide will cover everything you need to prepare to kickstart your journey as a podcast host.
Hardware Setup
For starters, no successful podcast can be put together without proper tech gear. As part of your workstation, you'll need a decently-specced desktop or laptop with a minimum Core i5/Ryzen 5 processor, 8GB of RAM, and plenty of SSD space to store your files. Next, consider your recording equipment. If you plan on making a career out of podcasting, then definitely get an XLR condenser mic coupled with an audio interface; this might be an intricate setup, but it'll guarantee optimum sound quality. Alternatively, a high-quality cardioid USB microphone will be a good starting point for novice and occasional users. Don't neglect accessories like boom arms, pop filters, and windscreens to optimize your recording quality. Invest in a pair of monitoring headphones for professional-grade sound feedback, too. Lastly, you might want to look into acoustic or soundproofing solutions to isolate your space from background noises in case you're recording from home like many popular podcasters are.
Recording and Editing Software
Once you've got your hardware figured out, the next step involves downloading a DAW (Digital Audio Workstation) to record and edit your raw audio. There are dozens of options available on both PC and Mac, free and paid, geared towards amateurs or professionals. While it may be daunting at first, Audacity is a great place to begin where you can familiarize yourself with the technicalities of audio recording and post-treatment, including noise reduction, compression, equalizing (EQ), and much more. You'll find plenty of practical guides and video tutorials online to help you get started painlessly. Test out your gear, experiment with different settings, and mic gain levels, run some samples, and you should be able to record and publish your first episode in no time.
Podcast Hosting Platform
One of the most important aspects of starting an audio series is to find a reliable and professional podcast hosting service. As the expert reviewers at wiredclip.com explain, these platforms work just like traditional website hosts; they'll store and deliver all the files associated with your podcasts, and make them available to the public via different streaming apps, such as RSSRadio, Podbean, Overcast, Spotify, RadioPublic, and much more. This might entail a small monthly fee that you will have to pay to the podcast hosting service responsible for broadcasting your content. In any case, be sure to compare different service providers by consulting specialized reviews and guides before making a decision. Learn about what Libsyn (https://libsyn.com) can offer with their podcast hosting platform.
Topic and Themes
Now that you've taken care of the technical and operational side of things, it's time to focus on your actual content. Start by researching the trendiest podcast topics to get a sense of what modern listeners favor and respond to the most. After that, assess what value, expertise, and knowledge you can bring to the virtual table. Whether it's writing, languages, design, business, politics, law, computer programming, or else, your topic of choice must be something that you're passionate about, and that will never bore you. From then, you'll be able to formulate compelling themes to keep people engaged and cultivate a loyal listenership.
Show's Format and Name
If you've ever taken a look at modern podcast libraries, you'll have most likely noticed that the competition is tough. That's why, aside from topic selection, you must find ways to deliver originality and add unique value to your audio show.
Draw inspiration from what's already out there; this will help you decide on the actual format of your podcast (storytelling, educational, Q&A, interviews, etc.) and structure your content in a way that's interesting for the end listener. Also, put some time and effort into coming up with a catchy and memorable podcast title, along with a cool illustration to market yourself and your finished product.
Yourself
Lastly, but most importantly, get yourself ready. Always remember to breathe deeply, work on your voice, and be sure to warm it up to loosen those vocal cords. The more relaxed you are while recording, the better presence you'll have, and the higher the value and quality of your content will be. One of the most effective things you can do to overcome stress or performance anxiety (which, for beginners, is perfectly understandable) is to join podcasting communities and interact with other hosts, via social media or specialized forums. This will enable you to benefit from insider tips and grant you the confidence you need to grow popular and fulfill your goals.
How many times have people complimented you on your voice, telling you that you'd make a fantastic radio host or voice-over artist? Even if you weren't awarded all that sweet attention, anyone with passion, determination, and drive can succeed in starting a worthwhile podcast. Hopefully, these useful pointers will allow you to dip your toes in the world of podcasting and, in time, start making money off of it. Good luck!