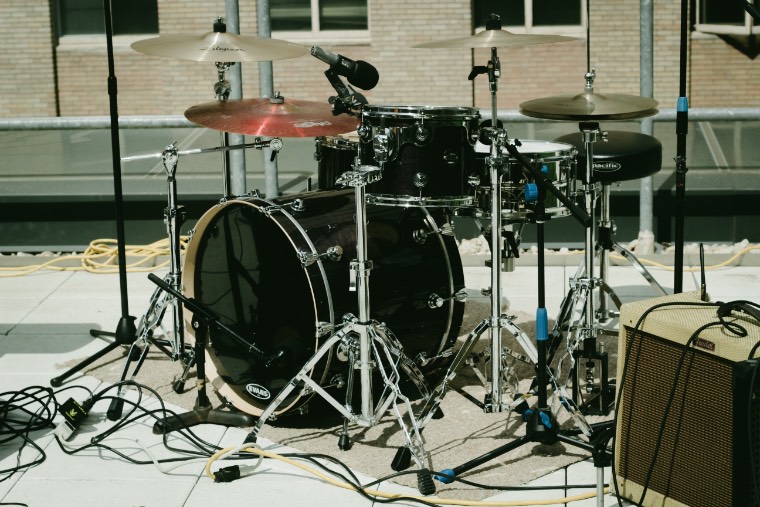 Once in a while, a drummer needs to remove drums from their usual place and take them on a tour or a gig. It does not have to be a long road to damage the instrument. This is why you have to take care of protective cases for the whole drum set in advance. Although many professional drummers prefer to work with Pelican Company, you will be amazed by the wide range of alternatives to Pelican cases. To find the most suitable case for you, you have to understand exactly what you need.
Features to Look For in Drum Cases
Drum case is equally important for drummers as good drumsticks or even cymbals. It's just as important as something like the cost of a snare drum. Since drums are heavy and large, transporting them may be a nightmare for any drummer. And there are lots of situations when you need to pack your drum set immediately. For example, your band is going around the country or you have to carry them to the new rehearsal base. Since the drum case is your only solution in these situations, you have to buy it in advance.
Drum cases save drums from scratches and damages. It may even save them from dust if you decide to keep the drums in cases at home. Besides, it is easier to carry drums around using the comfortable handle of the case. There are two types of cases:
Soft cases or drum bags;
Hard cases.
Soft Cases
Soft drum cases are incredibly popular among drummers. They are weightless and transportable. Besides, they protect drums from visible damage. Unlike hard cases, they are flexible, and you can put them away after you transport the instrument. It is recommended to keep your drums in such cases to protect them from dust.
The best models are made from water-resistant materials. They have a softer inner fleece or linen layer, while thick padding protects the instrument. On average, soft bags are more affordable and lightweight.
Hard Cases
Hard cases are a perfect choice for long tours and frequent transportation. They provide advanced protection for your instruments from knocks and various impacts from outside. Such cases can handle the pressure of other instruments you put on top of your drums. Keep in mind that these cases must be waterproof and made of high-quality plastic.
Best hard cases are lined for a better fit for the instrument. This way they will not be moving inside the case. For better security, there must be straps and buckles on the cases. They are more expensive than soft cases. However, you have to make sure that the quality matches the price. Don't go with the most expensive case.
What's Your Best Drum Case?
It is up to you and your situation what type of case to choose. You can buy both, and take the hard case for the road trips and a soft bag for the rehearsals and storage. Pay attention to the quality of materials, reliability, weight, and developer. If you buy in the music store, consult with a specialist. And if you buy online, read all the reviews from the customers. Make sure that you choose the right drum case for your instrument.