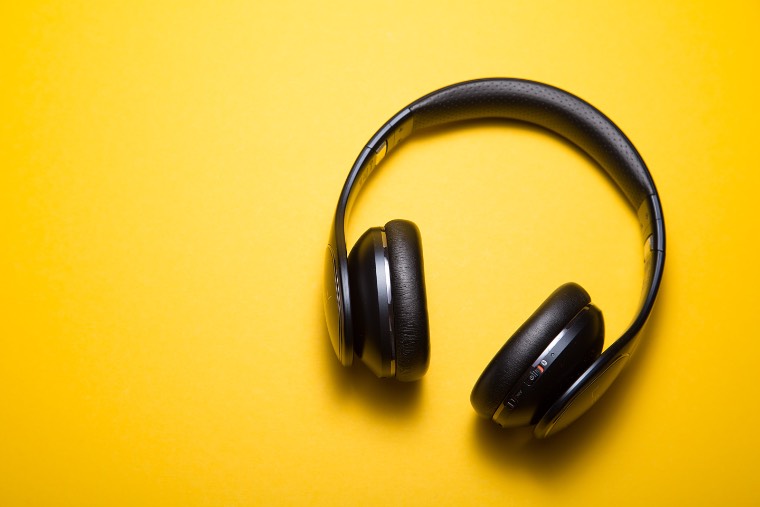 Music is a universal language that transcends cultures, generations, and travels all over the world like nothing else really can. It's hard to express just how special music is to people, as it represents such a beautiful and uniquely dynamic part of the human experience. Artists like Micheal Jackson, Madonna, and Tony Bennet have been loved and venerated by countless people groups across the globe and they only represent a small portion of the music world.
When it comes to getting a music lover a gift, you have an opportunity to get them something special that means a lot to them. Giving the gift of music isn't just about getting something for someone that you know is 'into music, it's about showing someone how much they matter. It's a unique chance to say you love them by giving them the gift of the language they hold very near and dear to their heart.
If you know that you music lovers in your life that you want to get the perfect gift for, then let uDiscoverMusic be your friend. uDiscoverMusic is a unique platform that not only has a shop where you can find thousands of vinyl from classics like the Beatles all the way to Taylor Swift, but it's a great way to stay on top of music's cultural scene. Stocked with all of the latest in music news, it's a valuable resource for staying in touch with your loved one's passion so you can surprise them with the perfect gift.
Music's In The Experience
One of the most valuable experiences for someone who loves music is the experience of getting to go to a live concert, festival, or rave. Nothing else quite compares. The artists performing their shows is a kind of electric energy and excitement that no recording can do justice to. The crowd in sync with the Dj or the performer, and the sense of community that comes from a group of people experiencing joy from the same passion is hard to beat.
This year, get your friend or loved one who rides the rave circuit something they can get excited about with festival clothing. If you have a friend or a loved one that values the festival and raves circuit, then get them the gear they need to have the best time possible. This is a deeply thoughtful gift that will help them have the time of their lives the next time they head out for an awesome weekend.
For the more laid-back, or masculine music lovers in your life, consider JAXXON's Cuban chain. These elegant, stunning chains are made from a variety of precious metals and stand out with the perfect blend of boldness and subtlety. Created with an incredible build design that utilizes top-tier luxury jewelry standards, giving your music lover a Cuban chain to wear to the next concert will be a powerful way of saying you care.
What About Comfort?
If you have ever been to a festival, you know that there are some important rules to follow. For instance, hydration is key. Yes there will be drinks, and yes it will be a good time, but depending on the time of year you'll have to be sure you are well hydrated. Outdoor festivals and concerts can create some situations where you might have adverse effects due to the elements. Staying well-hydrated, and finding proper shade when you need it is key.
Next is snacks. You've gotta have the goods on you to make it through the day. Even with food being available, chances are you'll still get hungry and need something on hand. Another thing you definitely don't want to go out without is some kind of pain relief system. Yes, Advil, or Claritin for allergies, and ibuprofen for almost anything else are great tools to keep in your bag, but Hempvana can offer a lot more.
Hempvana has one of the largest catalogs of over-the-counter relief and support products that really go the distance to help you when you need it. Creating products that are enhanced using natural CBD oils, Hempvana is one of the leading names when it comes to organic, natural wellness, and pain relief products.
If you're heading out for a long day at a festival, then using Rocket Relief Pen is a must. Small and battery-operated, and able to fit in almost any pack, the rocket pen can be used to give immediate relief to problem areas like tight shoulders. Or maybe you just need some high-quality hand sanitizer that's made with coconut oil, aloe vera, and hyaluronic acid. No matter the situation, Hempvana's extensive catalog of natural pain relief and wellness products can have a powerful impact on your loved ones' musical experiences.
Getting them the gear and the tools they need to go out and enjoy their passions this year is such a meaningful way to appreciate the music lovers in your life.
Wow Your Music Lover With a Sweetwater MIDI
If you are looking for a way to really take the wheels off the gift-giving this year, then look no further than the Sweetwater midi controllers. Yes, this will be a gift that really needs to fit your music lover, but if your special someone enjoys performing or recording in the studio then it will be hard to beat. Sweetwater's midi controllers are a name in the industry for a reason and getting any music lover of yours who enjoys the key's a midi controller will blow them away.
Conclusion
Music is such a universal language of love and community. It draws people together, gives hope, unifies causes, and is something that is integral to the human spirit itself. While everyone enjoys music to a certain extent, there are always those who find their deepest passions in it. Finding gifts for the people in your life that really love music is a blast. Using these five suggestions, there's no way you can go wrong this year when it comes to buying the music lovers in your life meaningful, fulfilling gifts.