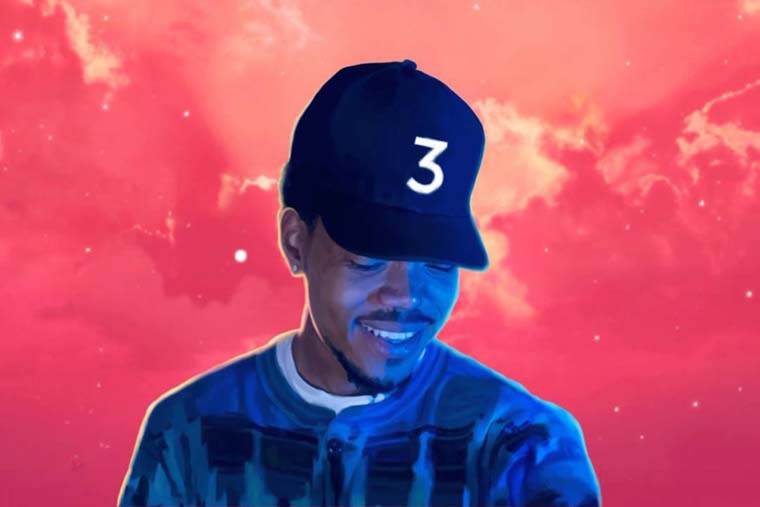 I think it's fair to say that Chance The Rapper had a pretty good start to 2017.
After a huge 2016 which saw the strictly independent artist drop his third mixtape and collaborate with his idol Kanye, Chance just managed to snag 3 Grammy awards last night after being nominated for a whopping 7 times.
Me being independent is about me being, you know, independent. It's about me being free to do whatever I want and create in an open space without walls or deadlines.
Lil Chano From 79th beat out heavyweights like Drake, Kanye, DJ Khaled, The Chainsmokers and more to win Best New Artist, Best Rap Performance ("No Problems") and Best Rap album for Coloring Book.
Not only does Chance have the honour of being one of the few independent artists to ever win a Grammy, he also made history with Coloring Book becoming the first streaming-only album to win the prestigious music award.
This incredible record only adds to Chance's ever growing list of achievements. Since his breakout mixtape, Acid Rap, dropped in 2013, the Chicago native has continue to lead the way in the independent music scene.
Despite multiple offers from labels, ranging in the millions, Chance has continued his independent run, making the bulk of money via touring and merchandise.
There are a lot of people who feel like they have artistic freedom in their record deals, but for me, the best way to distribute my product is the way I've been doing it so far.
Last year's Coloring Book, which saw Chance, collaborate with a diverse list of artists including Kanye, Lil Wayne, 2 Chainz, Jeremih, Young Thug, and plenty more, quickly became his biggest record to date.
After releasing the mixtape exclusively on Apple Music, Coloring Book debuted at number eight on the Billboard charts based on 57.3 million streams (equivalent to 38,000 album units). The project became the first release to ever chart on the Billboard 200 thanks to streaming only.