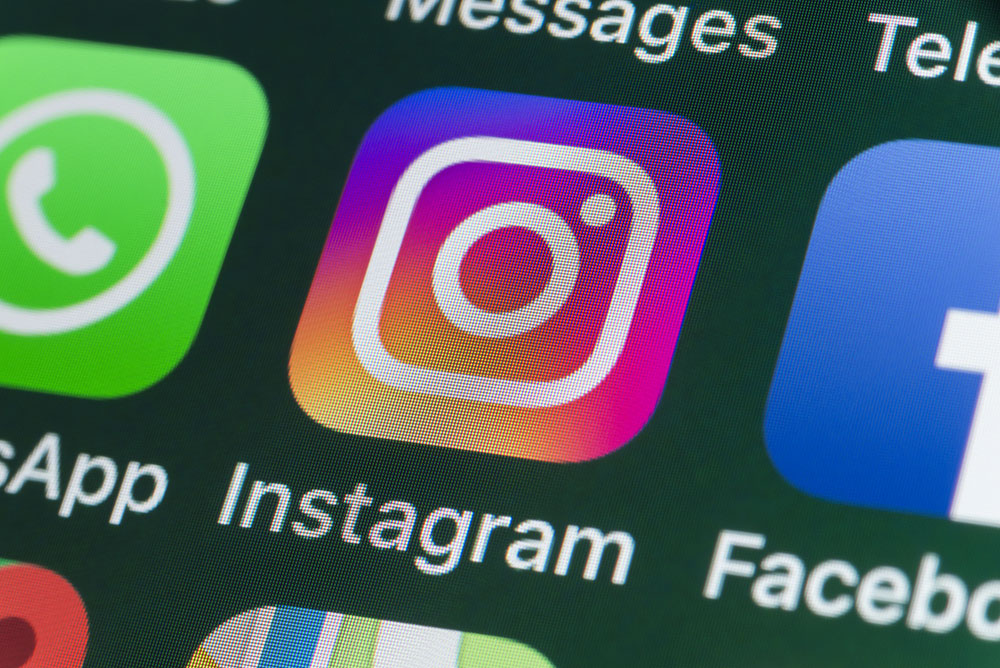 1. Develop an SMM strategy.
This may appear complicated, but the SMM strategy is simply your goal and the steps to achieve it. These are your own creations; there are no set rules.
Open a notepad and jot down the following response to the question:
Why do I want to develop an Instagram personal brand?
Examples of responses:
"To demonstrate that I am a competent specialist" = goal: to reveal expertise; "To become a prominent blogger in my city" = goal: to become known in my city. Then, if you have an idea, write down what you need to do to achieve the goal.
You may omit this point, but I recommend that you do not. You must have a certain purpose in mind. And if you decide to share vacation photos on your profile, you'll open the notebook, see the aim "Reveal expertise," and realize that this will not get you any closer to your goal. There is a strategy; it outlines where you intend to go.
2. Link a business account.
On Instagram, there are only three categories of profiles:
Personal – for individuals who have a page dedicated to themselves and their loved ones;
Business – for people who use Instagram to make money and advertise their businesses.
The creator's target audience includes bloggers, influencers, and content creators.
You must select either "Business" or "Creator ." Only these accounts can be promoted through advertising, and they grant access to statistics. You can see how many people see your profile and view your posts, allowing you to measure the growth of your Instagram blog.
3. Fill out the profile.
Completing the profile means filling in the gaps between the avatar and the header.
The profile header (also known as BIO and bio) is a tiny block at the top of your account where you can tell a little bit about yourself and your profile.
Answer the following questions as you write the header text:
What exactly am I?
What do I find appealing?
What should I do?
What makes me unique?
Why should you become a subscriber to me?
Here is an example of a good Instagram profile: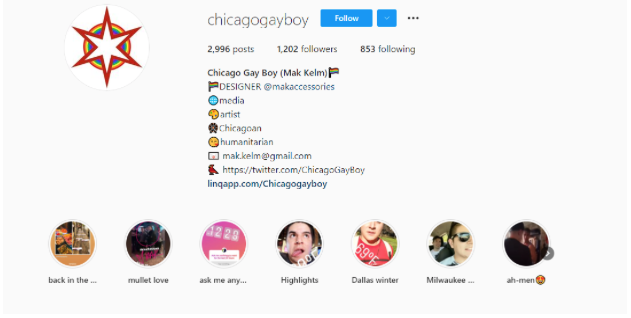 It is obvious who this Chicago gay boy is and what he is discussing on his blog. His interests are emphasized – this is significant because many people are remembered solely because of such things.
The downside is that neither the name nor the surname is indicated. It is preferable to constantly indicate them since this will help people remember and distinguish them from others. The more uncommon the name and surname, the easier it is to distinguish yourself. Use an alias if it is suitable in your situation.
4. Determine the account's "mood."
A personal brand, like an account, should convey the mood. How should this be done? With the assistance of colors and tones. Even before reading the post titles, a reader will notice the images, which will generate an impression about you, your character, and your values.
Contact the Visual Manager service company for Instgram if you need assistance establishing the visual concept of the feed. On Instagram, look for it with the keywords and hash-tags "visual", "visual manager", and "visual assistant". This service typically costs between 20 and 100 dollars.