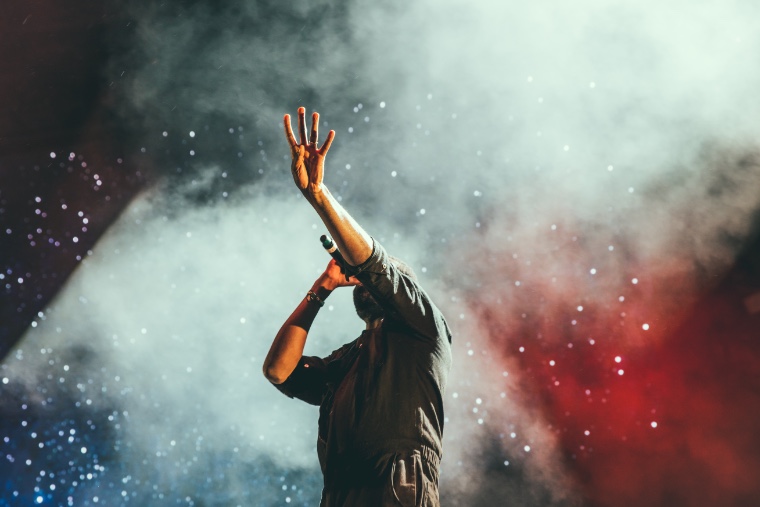 Many different types of NFTs are available on the market at the moment. Music-based NFTs are one of the biggest NFT-themed marketplaces at the moment. Some huge names within this space have worked with developers to establish their own brands of NFTs. Celebrities have also expanded their brands into the NFT space, with the possibility of making returns on their investments.
This doesn't just apply to musicians who are still active and popular today, since some musicians have created NFTs using their old songs to take advantage of this latest market trend.Snoop Dogg is one of the most well-known celebrities in the NFT marketplace.
The rapper has revealed that he was going under the pseudonym of Cozomo de' Medici while purchasing his NFTs. Identified as an anonymous art collector with over $17m in NFT assets, in 2022, Snoop Dogg also announced plans to turn Death Row Records into the first "NFT label." This was an important comment, as Snoop Dogg is a world-renowned artist and is recognized all over the globe. He performed at the most recent Super Bowl halftime show, one of the most viewed sports events in the world.
He started his rise to fame in the early 1990s, after featuring on the landmark Dr Dre album The Chronic. He then burst into the mainstream when he released Doggystyle, his debut solo album, in 1993. For someone who has been around for the best part of three decades, with such a high level of fame, to endorse an NFT shows that it could be a lucrative and growing market – especially if he is willing to put his money where his mouth is and turn a world-renowned music record label such as Death Row Records into the world's first NFT label.
Another musician who had an NFT with their own brand on it was the Canadian lo-fi artist Grimes. In March 2021, she sold $6m of digital art as NFTs. The singer is an advocate of this cryptocurrency space, and she has made no secret of it.
The same applies to Snoop Dogg, with his forward-thinking views and wanting to bring NFTs into the mainstream musical sphere.Steve Aoki is another musician who is a huge fan of the NFT marketplace, and he sold an NFT for $888,888.88 in 2021.
He has gone so far as describing it as a more lucrative earner than any of the top clubs and hotels around the world in which he plies his trade as a DJ. A music-based NFT is what is known as a digital collectable. The reason they are described as non-fungible is that each token is theoretically unique, unlike cryptocurrencies such as Bitcoin and Ethereum, which are described as "fungible". In layman's terms, this means they can be transacted like a standard currency, such as the United States dollar or the British pound.
It isn't only mainstream artists like Snoop Dogg and Steve Aoki who have successfully branched into this particular type of investment. Rock band Kings of Leon have also moved into this space. In March of 2021, a new album from this famous band was released. The album itself was titled When You See Yourself and was their first new collection of songs in three years. Following this, they became the first musical group to make their album available on the same day as an NFT. This generated a staggering 820 ETH (which was worth $1.45m at the time of sale).
Exclusive versions of the new album, unique digital artwork and lifetime concert passes were all offered to investors as part of the initial offering. The main purpose of this exercise was to generate money that was donated to Live Nation's Crew Nation Fund. Kings of Leon donated over half a million dollars to people sidelined by the pandemic due to the cancellation of live events.
These included stage hands, sound engineers, and guitar and drum technicians. As mentioned at the beginning of the article, musicians don't need to be active today or have records that have just been released. Musicians can create an NFT from their old songs and look to take advantage of this new and upcoming trend.
The music-based NFT market is a brand-new way of investing and making money. Whether this trend remains on its eye-watering upward trajectory remains to be seen. However, all the signs suggest that this type of investing is here to stay as our society and investments move increasingly into the digital realm.